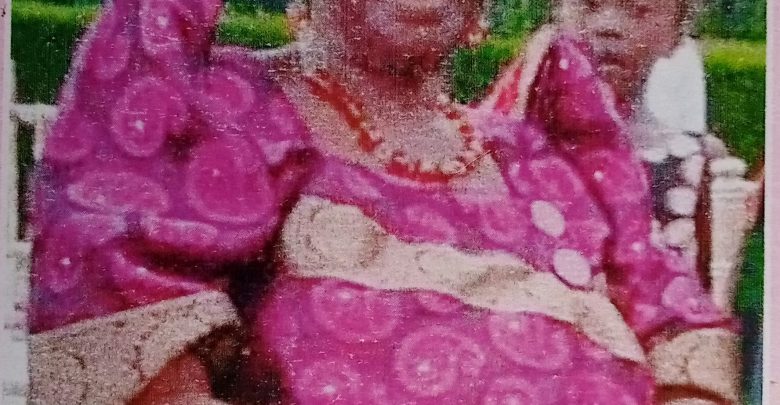 UGANDA: CHIEF JUSTICE MOURNS MRS. MARY APARO OKELLO
Mrs. Mary Aparao Allimadi Okello was mourns by tousands, was industroius giligent woman
Chief Justice Alphonse Chigamoy Owiny Dollo has mourned Mary Okello a renowned community leader in Gulu praising her moral, industrious and diligent hard work.
"I was told by all her 10 children how their mother was able to educate all of them. She was among many mothers of her age who were able to provide breakfast, lunch and supper to the family", he said adding that this is a rare occurrence today.
Additional story in Black Star News, "https://www.blackstarnews.com/global-politics/africa/uganda-chief-justice-euolgizes-community-leader.html"
AMURU-UGANDA: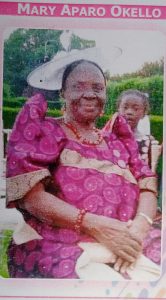 The Chief Justice's statements come at a time when a recent Human Development Index report in Acholi showed worrying statistics with people eating one meal a day.
"When you cross the River Nile to Northern Uganda, the only difference between Acholi community and Lango is the big tree called Ober. This is because the Lango community don't cut Ober tree, which used to be sacred. But with our community now, our area is a desert." Chief Justice Alphonse Chigamoy Owiny Dollo.
He amused mourners he noted that with fewer leaders like the late Mary Okello, women have resorted to dancing at 11.00AM.
"The most important thing as Chief Justice is that I will summon all the elected MPs from Acholi Sub Region for a grand meeting to chart the way forward on how we can re-organize our society", he assured mourners.
He noted that growing up in 1960s and 1970s was a different moment when parents were hardworking. No one would come back from the garden at 10.00AM like today. He referred to the little known Dero Lakodo a traditional granary as big as a hut popular among elders and used to store as many as 5 tons of Simsim. He blamed the current ranking in the human development index on laziness adding that "No wonder the Acholi are the poorest people who eat only one meal a day.
The Chief Justice referred to the colonial administration which granted the community requests. "When the World War II veterans came, they asked the British Colonial master a few things. The first was the Acholi education bursary scholarship. They also devoted their pension to building Sir Samuel Secondary School, the only school that offered education among the 12 pioneer education institutions in Uganda. The other request was that the British colonial masters build for them Pece stadium. But what about us, what have we done?" he asked.
He called upon all councilors from the region to call for a joint Acholi District Council meeting in Gulu City which is at the heart of Acholi community adding that it should address the issues he has noted.
"This family is friends of my children and that is why I have to come and mourn together with you. In ten years to come the sons and daughters of Acholi may have another Chief Justice like me educated from tilling the soil" he reminded the mourners.
He added that the late Okello was an open handed person who labored to educate all her 10 surviving children to University.
Dr. William Komakech, a son to the late and UN specialist working in Nigeria, described his mother as a personal friend who tried to make a phone call every Sunday after church service.
"Last weekend I missed her call, only to be informed by my sister about her operation and later her death. I love you all, first of all the relatives who supported us and we feel that we are not alone, Dr. Komakech lamented".
Dr. Okello Nyeko another son, told mourners that her energy had waned lately, but with therapy she regained strength and could walk around their home.
"The last time was in March 2021 when she visited and she could walk around the compound."
Among other speakers was Hon. Gilbert Olanya, the area Member of Parliament for Kilak South who equally heaped praise to Mary Okello, saying she was also a politician?
The burial on Saturday was attended by thousands of mourners that thronged Keyo Pakiri and had one mourner after the other pay tribute to the 82, year's old mother of 10 children, 35 grandchildren and 10 great grandchildren.
Born on April 22 1940 to Saulo Allimadi and Susana Allimadi Layado, the deceased Married Yutiko Okello Keri of Lamogi Pialyeci, also deceased in a traditional style marriage in 1955. The two wedded a year later.
Mary Okello was pronounced dead on May 29, 2021, after 60 years of marriage. She attended Gulu Primary School from Primary 1 to Primary 5, and later Awach Primary School where she studied up to Primary Six. A Community Worker, devoted Christian and member of Gulu Central Choir at St. Philip Cathedral for many years, she also rose to become a member of the Gulu diocesan synod.