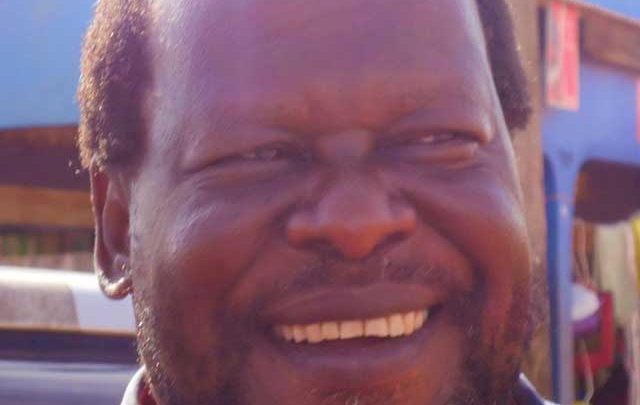 UGANDA: INCUMBENT MPS IN STIFF BATTLE TO RETAIN SEATS AS POPULARITY SLIM.
The incumbents MPs in Acholi Sub Region are likely to fail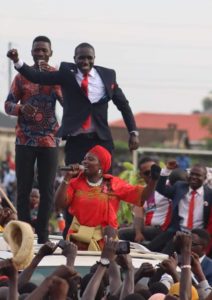 Caesar Lubangankene, the National Unity Platform NUP party candidates for Gulu City East, Laroo-Pece Division is still a leading candidate out of 12 others candidates, his strong reason agenda putting to voters explaining the roles of Legislators, that is base on accountability, transparency and the over side issues of legislators.
But others MPs instead they talk about the issues of education, road construction, which they will put in place, while others their campaign messages that they are close to Museveni. When they are voted in, Museveni will appoint them ministers.
GULU CITY-UGANDA: Lubangakene today Saturday December 12, appeared on Radio PACIS FM 101.4, Peace of Christ for All accused the ruling National Resistance Movement of orchestrating the NRM goons to attack their office.
"We all know the five ring leaders NRM goons who planned to cause mayhem in our office, the hotel where they sat, they gave UGX 15,000 and  bought them during and later they attacks occurred." Lubangakene urged.
He concluded by advising Youths from Acholi Sub Region never to be used by anyone to be involve in chaotic, arguing them that NUP struggle is to bail out Uganda from the tyranny regime, and they should not turn their anger to fight the same NUP party who Uganda believe that their stand is to liberate them from York of dictatorship.
The rights and exclusion.
Lubangakene on Human Right violation and abuses by duty bearers, argues that if we move from the metaphysical ground of modernity toward its political instantiations, the split between the ideal and the real, between the man and citizen, or universal and particular becomes a threshold or zone in which claims for universality are founded on numbers of exclusions.
He says the first and constitutive exclusion of modern politics is apparent when we move from the abstract, "Man" of the declarations to the real benefices of rights.
Lubangakene and other callers challenged Ogwang Gulu District Police Liaison officer who claimed and defended the act of brutality of Uganda Police Forces that they are reinforcing Uganda Police Act 1994 and the SOP directive of COVID-19 pandemic barring crowds.
Ogwang said, it's the work of police forces to give ways and direct presidential candidates during their addresses, which is why police always used brutality shoot at side during political rallies.
Samuel Openy, the Counsel who should have defended Human Rights abuses and violation by Uganda Police felt sort of Human Rights defense, when instead began to defend police forces killing advising people to stay away during political rally
Most incumbent Members of Parliament from Northern Uganda are likely to lose their parliamentary seat due to their poor performance in the 10th parliament.
The most affected are; Hon Hilary Onek Obaloker, the MP for Lamwo County. Who is fighting teeth and nail to retain his seat?
Hon Hilary Onek used UGX 10 million during the National Resistance Movement primary election to beat David Walter Ochira, but his luck is running out, according to findings by Oyeng Yeng News from Lamwo West. David Ochira the Independent candidate is giving the Disaster Minister Onek a run for his money.
"Hilary Onek, although is putting a lot of money on the ground for his campaign, the least money he gives to each clan leader is UGX 50 million. But his popularity is losing." Source mooted.
Oyrem Okello, the first son to have thrown in the towel, the hottest fight is between Luwor Godfrey NRM candidate and Hon Lamwka Margaret Odwar the current Women MP for Kitgum district.
However, Onencan Robinson an Independent MP candidate, Oyet Silver, the Independent MP, Odonga Celestine Lamakio, and Onen Charles.
Hon. Otto Edward Makmot is losing to Lagen David Atuka NRM candidate
Agago west Odida Lowita is being projected to be the winning candidate.
Aruu South County.
Odonga Otto although is being sponsored by NRM, latest report indicated that he and Santa Okot the Independent candidate for Aruu North County went and got money from Museveni.
Odonga Otto is losing to Komakech Christopher and Ochora NUP.
Okettayot Lowila she battled with Vicky Norah Odonga Independent candidate, Vicky stand on parliamentary over side issues, Aruu County has been miss resented.
Pader district farmers they are producing soya beans heavily, but there is no any mention famer's production.
Kilak North County.
Hon Akol is facing uphill tasks from the two most popular candidates, Christopher Ojera NRM flag bearer for Kilak North, and Ochan Vice Chairman of Amuru District. The projection from the ground indicates that the winning candidates are between Ojera and Ochan, and Angut Lanam Kijange Independent candidate
West Nwoya County, the incumbent Chairman Okello Oryema has under rated his Excellency Ambassador Tony Awany who is heavy weight; Okello Oryema is losing to Tony Awany, the NRM candidate. He is enjoying the early lead.
Hon. Lilly Adong incumbent, she is battling with Stella Lanam Kijange an Independent MP candidate
Hon. Simon Oyet is battling with Okello Kom Lok DP flag bearer.
The latest information from NRM head office revealed that their flag bearers have been given money to a tune of UGX 20 million while the balance of UGX 20 million will be advanced to them later.
Hon. Lyandor Komakech, the incumbent MP for Gulu City stands a chance of maintaining Gulu City West MP in the 10th Parliament he has been championed and moved the National Legal Bill 2019. This law will protect the underprivileged.
Komakech Championed and moved the Human Rights Defenders and Protection Bill 2020.
Moved motion for resolution of parliament for Government to support Building of Community of Bio-Sciences Research laboratories in diagnosing virus in Uganda with Faculty of Medicine Gulu University taking lead
Moved motion in Parliament for Government support for formerly abducted mothers and children born in captivity.
Technical supported the adoption of the Transitional Justice Policy as Chairman Greater North Parliamentary Forum, the process pillars includes Formal Justice Traditional Justice National truth telling process. Reparations for all victims of war conditional Amnesty.
The strong stand of Komakech in the 10th parliament was about in the process to introduce the National Reconciliation and peace Bill to create a foundation for building the never again principle.
Dr. George Okello Lucima and Dr. Abuka Okullu fight for control of Lamwo East County Parliamentary seat.
Sources asked for anonymity say Dr. Okello Lucima his strong base is in Madi Opeyi and Agoro Sub County, sharing the votes from Putika Sub County. While Dr. Okullu his strong base is at Palugaa Sub County although he is sharing votes in Agoro Sub County.
Both of them have some popularity in Padibbe Sub County, but Dr. Okullu has the upper hand in Lukung Sub County.
Information reaching our office indicates that Past Olal Robert Royi NRM flag bearer upon receiving his package he went straight and bought.