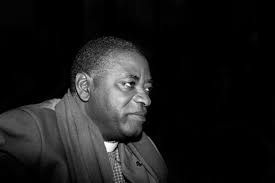 Highlight of unfolding story.
Head of laity of Northern Uganda Dioceses on fire has demon fire takes control in the Bishop's house and Diocesan residence as Cleric fled for their lives.  
GULU CITY-UGANDA:  Chairman of Laity calls for suspension of Bishop Johnson Gakumba, says the Bishop is forcing non synod in the name of Cik Moses, the Commission in the office of president.
James Watum, accused the Bishop of corruption of selling Northern Uganda Dioceses House in Buziga hill in Kampala that was sold without the consent of the Synod among others.
"My life is in trouble you media if you don't protect me, I would be death." The bishop has sold even Christ Church guest house including two tractors donated to the church .
Bishop Johnson Gakumba has fled his house when it catches fire, just you go and pay visits and see for yourself whoever doubt my claimed.
Watum claimed that during election of synod that took place last month, Bishop Gakumba brought Cik Moses who is a non synod member and appointed the cleric who one of the appointments of the new elect bishop, Watum claimed.
Rev. Samuel Luwum, the Vicar of Christ Church who responded on the social media post about the saga of the bishop Gakumba dismisses all the allegations level against his boss.
However, when our source contacts the Bishop Gakumba, the contacts was futile