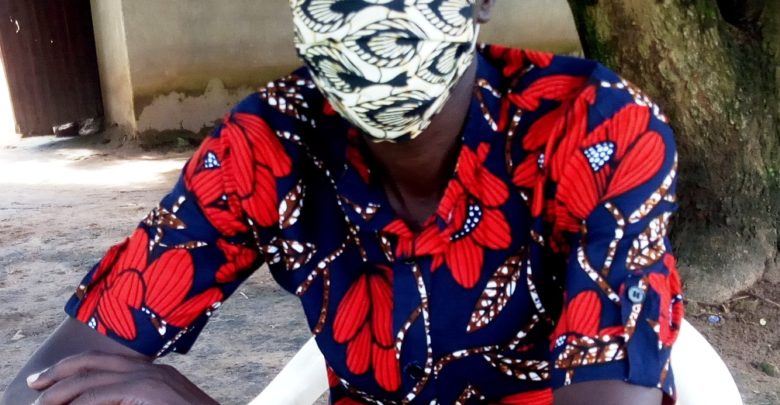 UGANDA:  AFRICAN EXPERTS ON ECOLOGY STILL ENGAGED ON ENVIRONMENTAL DEGRADATION-ENVIRONMENTAL ACTIVISTS SAYS.
Despite total ban on charcoal and tree cutting by the 4th Division Commander base in Northern Uganda, the former charcoal dealers they are still engage on charcoal booming business in Acholi Sub Region.
PADER-UGANDA: Mike Odongkara  and the areas Councilor I of Awere Trading Center on Sunday 17, May 2020 took a morning walk from his residence Lapeta village, Awere Sub County Pader district. Little didn't he knew that he was heading to bust the racket chain link of Lamwo District Forestry  Officer who has been issuing fake government permit to charcoal dealers in the region.
Odongkara narrates to Oyeng Yeng News that he decided to go to Awere trading center just to look for tractor to open his filed because previous day he lost one of his bull a  day before, but ended up to to fight for the environmental degradation that has been taking place for years in Northern Uganda.
"I lost my bull a day before, and I decided to go to Awere Trading Center to look for the tractor and lucky there was a truck driver who was trying to escape from the banned put by the 4th Gulu Division Commander by using Awere community road en rooting to Omoro District to join Kampala highway. But their luck was not there when I stop them." Odongkara narrated.
Odongkara says the truck number UAT 316G Fuso truck driven by Lyzi Anext, the truck has 100 bag of charcoal and other two occupants with two Chicken heading to Omoro District, but when we intercept them the driver has all eligible document from Lamwo Forestry Officer indicating that they can travel without and much ado.
Paul Opwonya the area Local Council I of Awere ward who talk to Oyeng Yeng News says they decided to mount the road check point following illegal movement of Kenya Truck Drives who used to travel through Awere-Atanga road, we want the truck drivers to off load their charcoal and go without as we implement the Regional Task Force of COVID-19 Bridger Bonny Bamwiseki.
Exclusive interview
Oyeng Yeng News Editor Cough up Auther Owor Environmental Activists heading Our Tree we want answer in exclusive interview.
Question: What is your takes on the ban of charcoal by Bridger Bonny Bamwiseki, the 4th Division Commander who stop the movement of truck with charcoal?
Ans: Thanks so much, I thing in response to COVID-19 pandemic what we are saying there breakdown in operation of units of government, as well as formal authority in Acholi Sub Region, the sector of environment has not been spare.
As environmental advocate and activist against environmental, we raise the red flag to different official in Acholi Sub Region to the effect that COVID-19 has the affected environment as well.
Charcoal dealers are taking advantages of situation using Fuso Trucks, boxes body of Lorries to ferry charcoal out of Acholi Sub Region, this despite the ban that has been issuing out by the Commander Regional Task Force Bridger Bonny, we are calling on Division 4th UPDF, the Regional Northern Police Commander, various security operatives Local Government Authority and community at large and office of Residence District Commissioners' across the 8 districts to step out their vigilant.
We shall not allow charcoal dealers to take this advantage of COVID-19.  Charcoal dealers taking on environment to cut down the tree and logging at the large scale of timbers.
Question: Is there way and means that you can back up the enforcement through legal means?
Ans: That is true before COVID-19, we held the conference in Gulu, and where we found out that the charcoal dealers has changed their system, now they are using retail method of boxes of lorry bodies and through buying their way. We shall dealt with proactive work with large charcoal productive unattractive to the local dealers coming from the Sough.
We shall do community advocacy talking to community, we are working with Acholi Technical committee dealing in charcoal to enforce the charcoal bill to be pass into law. That will help us to address the exploitation of the local people in the charcoal business in the region.
The Bill seeks to empower them when they form cooperative society to a better enforcement through the Bill, the Bill is going to talk about charcoal business. Change charcoal industry to better re enforcement ensure charcoal farming, we also talk about penalty, this question of hijacking truck will not use all embedded in the Bill.