UGANDA: ACHOLI CHIEFDOM, LOCAL GOVERNMENT TO REVITALIZE AGRO-FOOD INDUSTRY.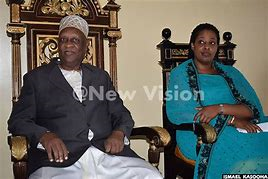 Northern Uganda has improved in food production especially in turning food crops to cash crops. Previously, northern Uganda was known for its massive production of Cotton and Tobacco.
GULU-UGANDA: Acholi chiefdom and the local government have embarked on revitalizing Agro-food industry in the region in a program under the post conflict recovery.
Acholi community was known for hard work, something that was evidenced by a common Acholi slogan of "adeg ming" (literally; I don't want stupidity).
The past glory however vanished during the Lord's Resistance Army (LRA) conflict, something that threw Acholi into a deep dungeon of dependency and begging from humanitarian bodies and the government.
David Livingstone Amone, the Minister for Production in Ker Kwaro Acholi, says the cultural institution is in dialogue with the local governments in Acholi Sub-Region to see how best the revitalization of Agro-food production can be made possible.
"Ker Kwaro Acholi is focusing on establishing food production system in Acholi Sub-Region using the modern technology to improve house hold income, and to eradicate poverty." Said Amone
According to Amone, the challenge at hand is multi-dimensional, and it requires a multi-sectoral approach.
"Many stakeholders, government and other development stakeholders have been injecting physical resources in terms of grants, seeds, and many other inputs to improve the livelihoods of the people", Amone urged.
He argues that communities are making efforts to tap the available resources, but there still exist serious gaps and challenges, that is; in production, and marketing of goods and services.
"When you go to the villages, people are still using rudimental means of farming. Sustainable production would be possible through linkages between the local community, local government and development partners" Amone explains
He adds that to re-organize and empower the community in the Acholi Sub-Region, conceptual and moral development should be effected.
Rwot Ochan Luwala, the Puranga chief has been moving to mobilize his subjects to form Cooperative Farmer Groups to combat middlemen.
His voluntary intervention is to ensure that farmers under his jurisdiction enjoy the fruits of their works.
95 year old, Prince Simon Odong from Bobi clan, in Puranga chiefdom supports the intervention of the Acholi cultural institution saying the local government should do something in order for community to revitalize the old group farm called "Kitar", or "Mankor" to grow enough crops.
Odong adds that the "Rwodi Kweri" and agricultural extension workers were in-charged of monitoring production, and that in the arrangement, "Rwodi Kweri" were to report to the then "Wonpaco" which is equivalent to Local Councilor II, and "Wonpaco" was reporting to parish chief, later parish chief was reporting to Sub County Chief.
"After the harvests, storages were built in the Sub-County headquarters. The food stuff would then be kept for three or four years before each household would be allowed to collect in case there is need." Odong narrates
John Okello, (Not his real name) is a UNICEF consultant based in Eastern Asia. Okello is worried that the Acholi community has become destitute saying the community which was praised and known for its outstanding agricultural production, is now importing food crops from other regions of Uganda.
"People in my neighborhood at Keyo Musalaba village (in Amuru District), are very poor and have resorted to heavy drinking." Okello said
"You find a person who owns over a hundred acres of land is cultivating only a small piece outside his compound." He continued
Okello appeals to Acholi chiefdom to mobilize the community to venture into commercial farming.
President Yoweri Museveni in his recent operation wealth creation campaign tour in Acholi Sub-Region, urges the locals to cease from selling land but rather venture into commercial farming.