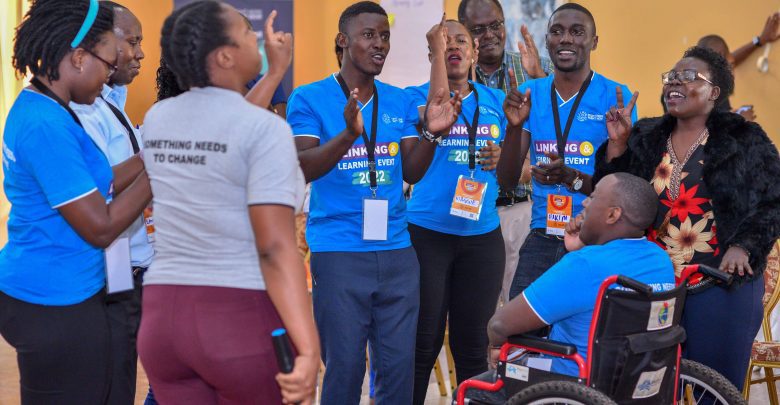 by Janet Asege
According to statistics, around 13% of Ugandans have a disability, but 78% of Uganda's population consists of young people. Poverty rates in households with a PWD are 30% higher than in homes without a PWD (21.4%), according to the 2014 National Population Census and the Afro Barometer, respectively. In light of this, Uganda's government implemented a new development strategy. It includes a lower administrative unit called the Parish Development Model (PDM). The aim is to achieve the 3rd National Development Plan (2020–21 to 2024–25) by increasing household incomes and improving the quality of life for Ugandans. Among the targeted interest groups are also PWDs and young people (below the age of 15 years), who account for 54% of Uganda's population.
Unfortunately, the PDM doesn't clearly spell out approaches to handle sexual and reproductive health (SRH) among youths, especially those who are sexually active, teenage mothers, and girls in adolescent marriages.
Teenage pregnancy stands at 25% in Uganda, while the youngest grandmother is 29 years old.
Najjumba, from the Butaleja district of Uganda, became a grandmother at the age of 27.
She met the man who impregnated her when she was 12 years old. Her daughter, Aisha Nakiwanuka, also conceived when she was 13 and in primary six.
This is not limited to Butaleja; Kapchorwa district Deputy Resident District Commissioner Sakajja Martin claims that many cases of reproductive health rights violations go unreported in the district. The public becomes aware of the issues only when teenagers become pregnant.
"True, we face challenges such as teen pregnancy, female genital mutilation (FGM), and early marriage, but we should also remember that the government has put measures in place to address these," Sakajja said.
However, there is still a high FGM, teenage pregnancy, and early marriages prevalence, which is due to community members' and young girls' parents' negligence, fear of being shamed in the community, and thus hiding young girls who have been subjected to sexual violence, including rape. These should be included in the PDM under the mindset change pillar," Sakajja said.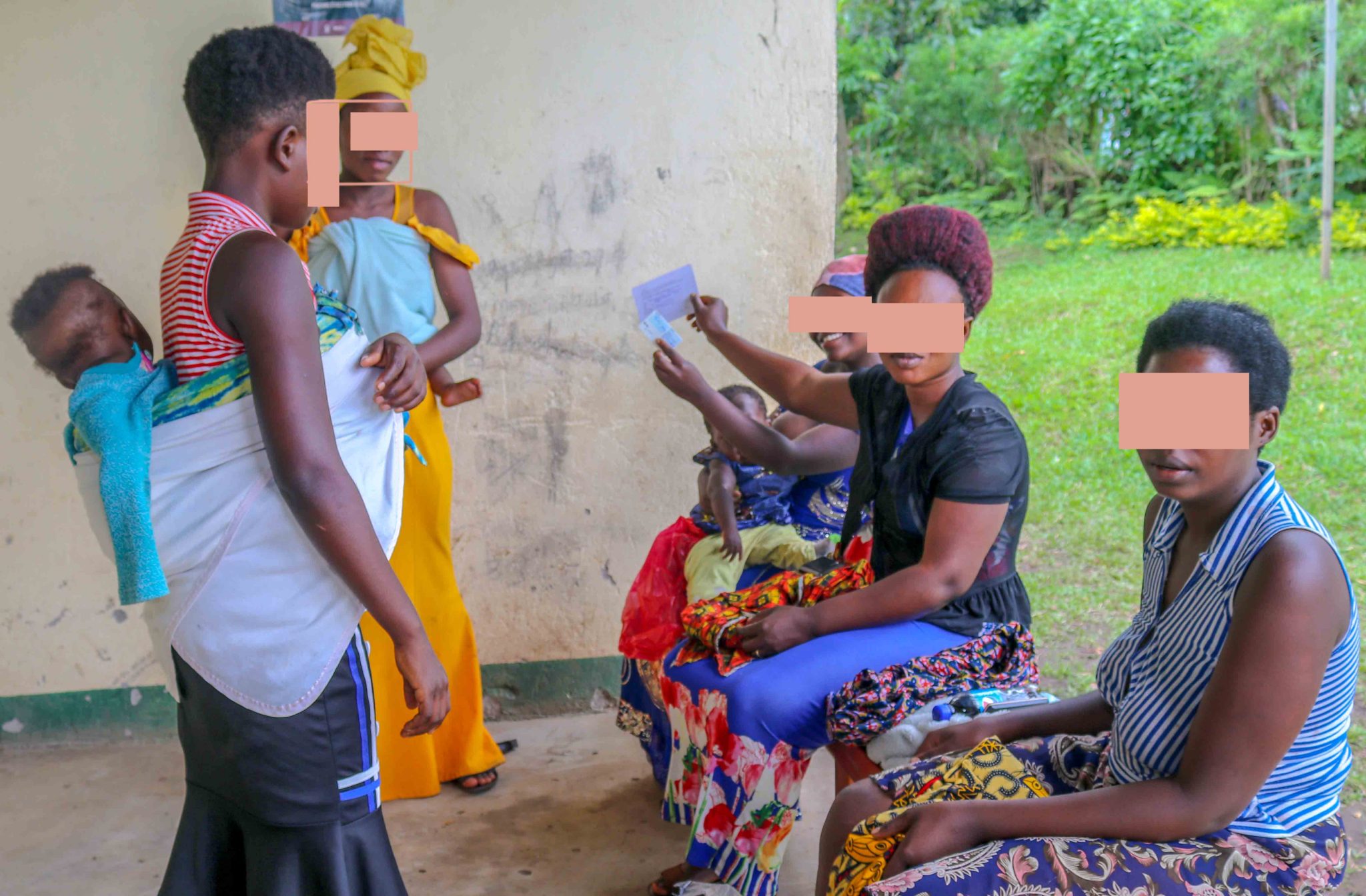 Caption: Adolescent and young mothers attend antenatal care in the Rwenzori region of Uganda
The Right Here Right Now 2 (RHRN-2) project in Uganda exists to promote young people's rights, particularly their sexual and reproductive rights, and to say "no" to teenage pregnancies, early marriages, and genital mutilation.
These are the real issues impeding young people's progress toward becoming productive citizens in Uganda, according to Sam Mwandara, the RHRN-2 National Project Coordinator.
"Young people's issues can't wait." Teenage pregnancies and early marriages are issues we need to handle right here, right now. "And while handling young people, we shouldn't be discriminatory, asking who impregnated them or asking about their sexuality in matters where there are marginalized groups."
He implores the implementers of the PDM to include issues of reproductive health and protection of rights for young people, women, and marginalized groups like the PWDs.
"People will hope to improve household incomes by incorporating issues of reproductive health and rights for young people into the Parish Development Model while the most marginalized population, the youth, and young people, innocently have more children." Mwandara.
Disability is more prevalent among women (15%) than men (10%) and higher in rural areas (15%) than in urban areas (12%). The majority of disabled people (74% vs. 62% of total PWDs) are subsistence farmers.
Over the years, the Ugandan government has implemented several poverty reduction interventions to uplift people's living standards, including young people. But data from the Government Management Information System indicates that the programs have reached a mere 3% of young people, yet pregnancies among young people are on the rise. Young people in rural areas, especially those with multiple or several disabilities, are eliminated from this category given the difficulty accessing PDM funds.
Young people's SRHR are not usually included in government livelihood programs; however, they are included in the target groups of some of these policies, there is a real hurdle when it comes to implementing the strategies and policies. The main reasons for that are that, for instance, there was no concrete strategy on how to have young people's SRHR included in the Poverty Eradication Action Plan (PEAP) or at least on how to make SRHR an indicator. So far, they are only mentioned as a focus group without looking at their SRHR.
The goal of the Parish Development Model (PDM) is socio-economic transformation. It is based on the improved productivity of households and enterprises at the parish level. Especially vulnerable groups, like women, young people, and PWDs, are prioritized for its implementation. Yet, based on lessons from past interventions, we need a clear strategy for ensuring the effective participation of young people while embracing their SRHR needs. If development is to occur, the beneficiaries ought to be a central part of it. For this to be provided, the Office of the Prime Minister, the Ministry of Local Government, and the Ministry of Finance, Planning, and Economic Development should guarantee that the monitoring tools of the PDM include indicators of young people, women, PWDs, and girls, as well as disaggregated data on their SRHR challenges, poverty, social, and economic situations.
With
SRHR
for
young
people
included
in
the
PDM,
the
money
awarded
will
be
more
useful,
as
young
people
will
not
only
stop giving
birth
to
children
but
will
also
put
the
money
to
good
use.
In
Uganda,
the
RHRN-2
project
is
actively
advocating
for
this.