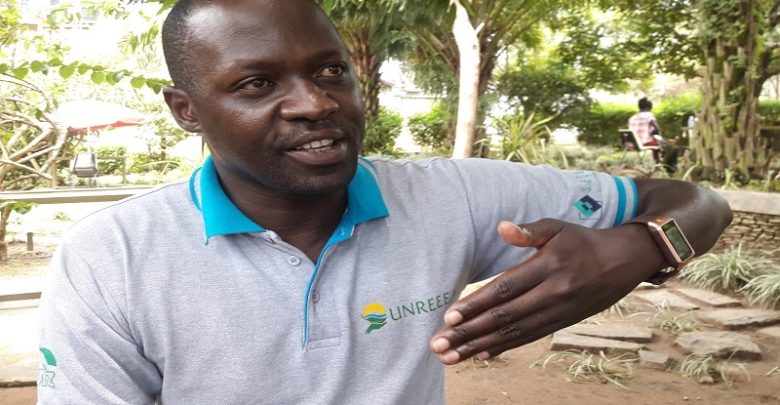 By Grace Aldon Walukamba
Uganda's bid to end HIV/AIDS in 2030 must take a holistic approach to succeed, Dr. Joshua Musinguzi, HIV control program Officer Ministry of Health has observed.
According to Dr. Musinguzi, there is need to address the systematic issues like stigma, discrimination in access to Anti-Retroviral Treatment (ART) by age, sex, race and tribe among social that is hampering the fight against HIV/AIDS.
"Reports of reports are awash most health centres in Uganda, where patients report cases of stigmatization, discrimination and failure to access ART drugs by denial. This goes for systematic issues as well." Dr. Musinguzi, said.
Ugandan government and other partners have injected close to $2.7 billion in the fight against HIV/AIDS in Uganda since 2014. However, the efforts are being hampered by social and systematic issues.
Some health workers who prefer anonymity blame the rampant failure to accessing ART to infected persons who deviate from the normal sexual orientation who are discriminated and stigmatized. Among these include sexual workers, transgender persons and those with disabilities.
Stikola Nanduudu, a HIV positive sex worker says upon knowing she is a sex worker at Buwalasi health centre IV she failed to access ART treatment. She failed to pay a bribe which is costly to access drugs at other health centres in Mbale district. "You either pay or are told the drugs are not available which endangers your life." Nanduudu said.

According to minority transgender persons infected with they get discriminated at health centres yet they have a right health.
Esther Kibone, a transgender person says they must access ART services in order not to infect other heterosexual people they socially interact with.
"we are often denied access to ARV's and other treatment which is a rights abuse. Besides we interact with other genders but don't want to contract or spread AIDS." Kibone said.
Lilian Tatwebwa, Head of Special Programs at Uganda AIDS Commission (UAC) says a multi – faceted approach has been adopted to end AIDS by 2030. This involves increasing testing for HIV, enrollment on antiretroviral treatment and suppression of viral loads among infected people. This goes along with effects to empower communities in the fight against AIDS, the "ABC", Condom use, PMTCT, PReP and Safe Male Circumcision are among some of the prominently emphasized
According to the Ministry of Health, Uganda records close to 53,000 new HIV/AIDS infections every year, while the prevalence rate stands at 6.2 %/, however, the target is to reduce the infections to 11,000 by 2022 and end new AIDS infections by 2030.