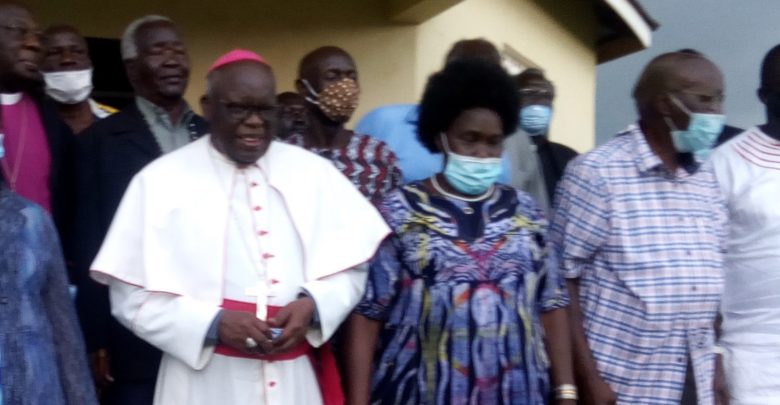 UGANDA: ACHOLI LEADERSHIP APPEALS TO PRESIDENT MUSEVENI ON LAND CONFLICT.
Acholi Chiefdom appeals to President Museveni over Nwoya land conflict
The Chairman District and District Land Board are peddling land grab.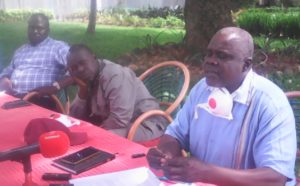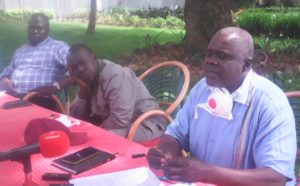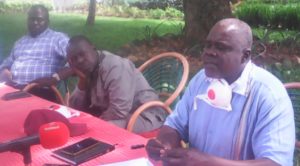 NWOYA-UGANDA: The learned professionals and institutions in Acholi sub region mooted that the current situation of land conflict in Acholi Sub Region are being engineered by Acholi elites and the district authorities working to achieve foreign interests.
Zerubbabel Okumu Abuka, the self-styled Uganda Director of land Board under Operation Wealth Creation appointed by President Yoweri Museveni's Brother Gen Akandanahwo Salim Saleh, declared Aswa Ololim Kilak Game Reserve a government public land.
Okumu Abuka addressed the media May 25th, 2020 in Acholi Inn, Gulu twisting in a body language of thieves; vomited out that Aswa Ololim-Kilak Game Reserve that was degazetted by late Dictator Idi Amin in 1972 is now a public land.
The Uganda Constitution of 1995 Chapter Fifteen under article 237 Land ownership clause (1) states that Land in Uganda belongs to the citizen of Uganda and shall vest in them in accordance with the land tenure systems provided for in this Constitution.
Article (3) Land in Uganda shall be owned in accordance with the following land tenure systems- (a) customary, (b) freehold; (c) mailo and (d) leasehold
Aswa Olilim Reserve is a community land under customary land ownership right of clans.
Tony Kitara the led Counsel for MEGA FM. Local state-owned radio station in Gulu is one of the advocates on land issues. Kitara holds a divergence view.
"Those District Chairman and District LAND Board in Nwoya are conniving to robbed the poor of their land ownership rights," Kitara said.
Oyeng Yeng News sources cough up with him and conducted exclusives interview.
Question: What is the current situation of land systems in Nwoya District, the Chairman of land Board says Nwoya land is a public land, Is that true?
Answer: First of all, there are only four Land tenure systems in Uganda. Customary, Leaseholds, Mailo and Freehold.
Specially speaking in law there is no public land, the 1995 Constitution permitted land Commission to measure government land and then district land board to managed local government land.
In so doing they hold it in trust with the community, and to the benefit of the citizen.
In law the general principal is that whoever alleges must prove, if government must prove that Nwoya district land in Olilim belongs to them, they must show which tenure systems among the 4 land systems qualifies them.
Nwoya district cannot prove Olilim by land tittle, then the land belongs to people, not a public land. Neither can Nwoya Local government claim it's a customary land thus its under their management. Wrong; period!
In the absence of the four land systems, the land belongs to the people of Nwoya district, because they are holding it under customary tenure system, but not freehold.
They can also have a certificate under Customary tenure system, "as a lawyer I can say what Nwoya district is doing; I find it unlawfully, irregularity, and fraudulent."
Responsible people in the district or Acholi Sub-Region need to bring to notice to Nwoya district leaders that their actions are scary, unconstitutional and foolish.
In May, Uganda Peoples Defense Forces Killed six people who attacked  In a month ago the UPDF soldiers killed 6 people who attacked Gen. Charles Otema Awany farm in Obira village, Got Apwoyo Sub County according to Richard Todowng the brother of Gen. Otema who appeared to cleared out the name of Gen. Otema Awany who was alleged to be involved in the shootout.
Richard Todwong, the Deputy Secretary General of National Resistance Movement accused Jonam and Alur communities who live in Obira village Got Apwoyo of causing tribal sentiment and blocking Acholi community who owned farms in Obira village.
The Jonam and Alur communities claimed that Gog Apwoyo which EAST OF River Nile belongs to them. This is not the fist time Alur community have claimed the land East of River Nile.
Sources from Alur chiefdom and Jonam who preferred anomaly say before the advent of colonial Uganda British Protectorate in 1900, the Jonam community was living in the current disputed place of Apwoyo Sub County in Nwoya district.
Two week ago, Acholi Chiefdom called impromptu meeting to discuss the disputes issues between the Nwoya land conflict and Jonam community.
Rwot Ojigi of Alokolum clan who chaired the meeting on behalf of Rwot David Acana II who has been lock down in London accused the Alur of trespassing.
In 1999 the Alur community extended Nebbi district to Purongo Sub County and put Nebbi district sign post indicating that their boundary is at Purongo Sub County.
But is was ruled out, the then Prime Minister Prof. Apollo Sebambi ruled that the Alur district boundary it stop at River Nile.
Acholi Ker Kwaro lawyer appeal to President Museveni
Walter Okidi Ladwar the Counsel for Acholi Ker Kwaro on behalf of Acholi Chiefdom appeals to President Museveni.
The Acholi chiefdom resolved to appeals to President Museveni that the president should intervene in Nwoya land conflict, and settle the dispute that has been fuel by the Chairman of Nwoya District and Nwoya District Land Board which they claimed that the former Aswa-Ololim-Kilak Game Reserve is a public land.
The Acholi chiefs under the chairman of Rwot Ojigi ruled that the land East of River Nile historically it belong to Acholi district, and any Jonam or Alur communities that settle East of River Nile must pay allegiance to Acholi paramount chief.
That any Jonam or Alur who has land in Nwoya district has the right to use it, in accordance of customary land systems.
The killing of the intruders was not General Otema Charles willingness but it the role of the guard given to the him to save his life and the properties he owned and as Acholi chiefdom we cannot compromise with security issues
The Alur who normally cross the Nile with canoes are not respecting the cultural leaders and the issues which is suppose to be solve between the chiefdom of Alur and Acholi  the president Yoweri Museveni to come and solve the conflict which causing headeach.