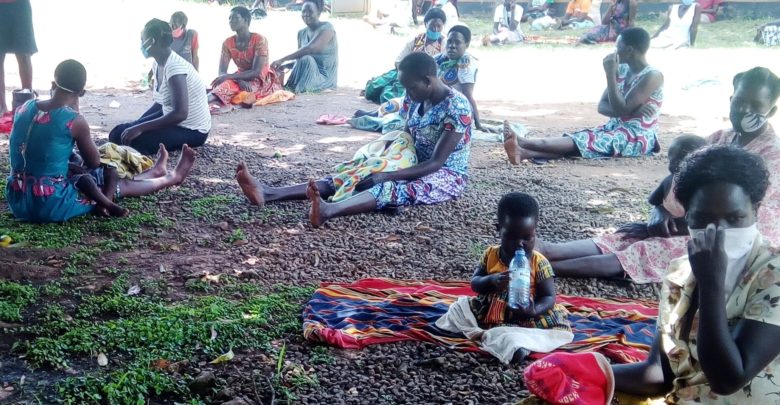 UGANDA: HEGEMONY OF POVERTY RIDDEN COMMUNITY IN ACHOLI SUB REGION LEADS TO DESTITUTE BACK TO STONE AGE-BATEMBUZI ERA
Luo communities in Uganda has been reduced to a destitute lives back to stone 1,000 years stone age Batembuzi dynasty period
A Century ago, the Batembuzi dynasty once lived the lives of Stone Age man, endowed with abject poverty, feeble and endowed with disease. When the Luo density conquered them while they were in the past known to be drafted communities.
Today, the Lou of Uganda has been reduced to bagger,
"Scholar attributes that to any community who faces a style of denial of livelihood, financial, and becomes powerless, a case in point in 1986. Uganda National Liberation Army, ULFA led by Gen. Tito Okello Lutwa, blacklisted as the Acholi led regime that leading army which had been the helm of military power since Uganda attained independence in 1962, after their defeat Acholi community soon   would endanger ethnic grouping.
 Joseph Atim, 58 years old, a resident of Labowor Omor village, Lakwana Sub County, Omoro district is one of the affected persons who bear the brunt.
He argues that his community in Omoro district, the majority of people here they are living with HIV, poverty rules the day in our lives, both old and young including the youth have thrown in the towel.
OMORO DISTRICT-UGANDA: Murky clouds cover Opit Town Council and surrounding areas of Lakwana Sub County, including Moro hill which stands a distance of four kilometer west to Opit. However, horror of poverty lingering in the inhabitants of Acholi and Longo communities in Northern Uganda.
Joseph Atim 58 years old, a father of 4 children living in Lakwana Sub County, he is  a Lango by tribe, says in 2010 his wife succumbed to cancer disease. However, due to rampant spread of HIV infection in his area, Labwor Omor village, he has failed to remarry.
Atim lives a life of destitute, poverty, sickness, deprivation and feebleness which is the hallmark of the community of the Acholi sub region.
"Whenever, I approach any woman, to marry, she would disclose and reveal that she is a victim of HIV infection."  Now, since then, "I have lived a lonely life".
Atim's narratives go hand in hand with the many social dysfunctions in Northern Uganda, the post LRA war conflict.
Atim says since 2007 when the community in Acholi and Lango Sub Regions returned from Internal Displaced People's Camps. The lifestyle of handouts has affected the traditional norms and principles of the customs.
"Our people have been reduced to hand out, because for 20 years, Northern Uganda had civil strife, CSOs, NGOs and UN International Communities were supplying free items. And as result, the people who were born in the IPD camps, would presume that the world depend of free things, now both adult and youths do not want to till the land." Atim notes.
In 2021, Uganda Statistic Bureau   UBOS conducted household survey report that Acholi Sub Region leads in poverty index in the country, the report says Acholi community majority have one meal in a day, most people sometime sleep without meal.
The report continues to says that Acholi lead by 68.7 percent in poverty, follow by Karamojong Sub Region by 60 percent, while Central Region have 17 percent and Western 13 percent.
Not only poverty that has affected Acholi Sub Region, but see below
The Ugandan Ministry of Health conducted the survey in partnership with the UN World Health Organization, the UN Children's Fund, the UN World Food Program, the UN Population Fund, the International Rescue Committee and the UK Department for International Development. Northern Uganda has been the scene of one of the world's most bizarre and brutal conflicts; a war that pits the government against the rebel Lord's Resistance Army (LRA).
An estimated 1,000 people died during the 20 -year-old war in Northern Uganda, every week from violence or disease, the Ugandan Ministry of Health and its partners said in a report. The report, based on a survey of the health and mortality of internally displaced persons (IDPs) in the northern Acholi sub region – made up of Gulu, Kitgum and Pader districts – indicated that malaria, HIV/AIDS and violence were the leading causes of death in the region. "A total excess mortality of 28,283 of which 11,068 [are] children under five, can be projected for the entire Acholi region between January and July 2005, namely about 1,000 excess deaths per week," the report, released in August, stated. It added that malaria and AIDS were the top self-reported causes of death. It found that children below the age of five were susceptible to an illness with symptoms encompassing oral thrush, malnutrition and diarrhoea.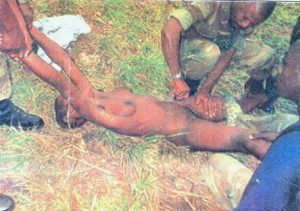 "Teaching the children, no one can listen to you, unlike in the past, even digging they say it is the work of old people. In the past, a child in a community belonged to everyone, once you get them committing a felony, you can intervene, but try today to revoke one and you will see the blatant word fusing from them."
He decries that the short fall with even the parents after the I.P.D camps, there is no energy emanating from poverty and sickness, although not all people in the community are infected with HIV, but the problem is the general atmosphere, we have surrendered.
The report studied hepatitis B conducted in this cross-sectional population-based study we have shown that Gulu Municipality in Northern Uganda has a high prevalence of hepatitis B virus infection of 17.6% and a lifetime exposure of 72.4% in the general population. Rates of infection and lifetime exposure in children was 21.9% and 48%, respectively, while in adults the Figures are 17.2% and 74.9%, respectively. A previous national zero-survey (2004) similarly showed high rates of chronic infection and lifetime exposures of 20% and 90%, respectively, in this part of the country. This study was carried out at a time when UNICEF was just scaling up vaccination against hepatitis B in the country. The high prevalence rates shown in our study predict massive potential for ongoing hepatitis B transmission, chronic liver disease and liver cancer reports said.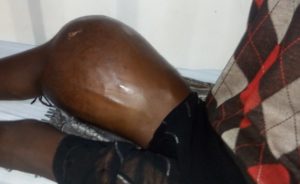 Recalling back before IPD camps, and aftermath, there are a number of social evils that became part of society's norms. Before our community went to IDP camps, children would listen to their parents, and their brethren would give help to one another.
But, these days. When you ask your brother or sister who is a wealthy person, he or she will instead tell you off that you don't have a share in his poverty.
Ads, reason for his failure to remarry because the community in northern Uganda has been infected today with contagious diseases which was not there before, names them. Ebola, COVID-19 Hepatitis B and C and HIV, and our communities are down on them, because the Ebola virus epicentre was here Gulu district when the outbreak of the pandemic broke out in 2000.
"Man dong two keken aye tye amako Jo, kong wan lung dong wagoro. Literally. Look at us, we are walking cop, HIV. Diabetic, high blood pressure, kidney, Hepatitis B and C cancer diseases and mental problems we are endowed with." Sick societies are not productive communities.
Youths want to sell land, engage in charcoal dealers, boda boda riders that lead them to high alcoholic drinking.
23 years old, Stephen Oyugi, married man and a father of four children, from Omolo village. Says the problems facing youth today, the way he sees them. Youths do not want to work, they just want to eat free things because with cultivation, it takes time to ripe the product.
Secondly, drinking is too high, youths do not have time for productivity, in the day which time for work, and youth are sleeping. Other issues they don't want advice from anyone apart from their age groups.
"Can imagine, at night here, when they are high with liquor, instead look for their spouse, youths rape older women who are equally drank like them in this Town Council." Oyugi lamented.
72 years old, Mathew Mike Okello. The retired Education Officer, father to 15 children and over 70 grandchildren in his response, says the current phenomenon in change in lifestyle cut across, changes we are witnessing in both old and younger generation is global change.
"The change of government that pushed us to I.D.P's camps life cough Acholi and Lango community off guard, even our leadership did not planned for human factor, people's cultural and social environment, which influences way we perceive our needs and react to development programs was cut short, we have our own knowledge and perception toward something. But now we have lost the bulk of the new generation.
Adds, how do we ensure popular participation in development which used to plan by our forefather, the government has failed to put responsibility for ensuring that local people are adequately involved in the planning is often placed in the hands for ensure that we have control.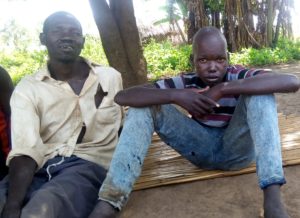 Okello says bottom up planning in the grassroots involvement to give Acholi and Lango democratic planning has been hijacked by the government in order to reduce us to hand out syndrome phenomenon, in a nut-shell is a deliberate program to dying us of participatory planning.
Who are decision makers in our areas and who is focusing on forecasting techniques if we are to achieve growth, in order to eradicate poverty, total rejection from the community against one another?
David Okello, social planner expert says the all adage is that the current Uganda government has disbanded social community and cultural vibrantness that keep the productive community.
In the 1960s the first Uganda People Congress UPC regime came up with pro famer production, but the National Resistance Movement regime instead of promoting Uganda Cooperative Society and Uganda Commercial Bank which was the engine to empower grass root communities. When NRM shot their way to power, all the Banks were sold off.
Secondly, the government did it deliberately to promote micro finance instead of promoting macro finance, the government is giving SACCO, Etendikwa pol licup, all these does not mean well to developed individuals.
Okello says. Reason why Acholi sub region lead in under development index because in 1986 when the new government came to power and decided to change Uganda current money
Reason. New currency with a completely different design was introduced, the bank knot shillings were not changed in Acholi sub region.
And later on couple with cattle rustling. All livestock was raided from Acholi sub region leaving the community in abject poverty.
"If Gen. Charles Otema Awany. Hilary Onek Obaloker, Richard Todowng, Gen.Salim Saleh can give UGX billions of money to anyone who approaches them. Do you think people have time to go and go into production?" Okello lamented.
Leoben Ojok Opiyo, the Chairman Local Government V for Agago district dismisses the notion that the government has a deliberate plan to curtail Acholi and Lango sub regions for their self-interest.
"Don't say that our people do not work, they have been producing both food crops and cash crops, but the problem is that they sell their goods after harvesting, just to drink. And people are lazy." Ojok Aleo commented.