UGANDA:  TWO WEEKS AGO THE USA MARINE RESCUED THEIR CITIZENS UNDER CAPTIVITY IN LAKES VICTORIA.
UPDF Spokesperson denied USA military raid in Lake Victoria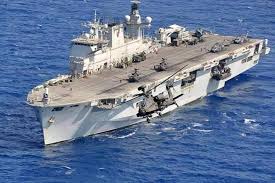 The aftermath of January 14, presidential and parliamentary election is still hunting Ugandans. As the relationship getting worst between Uganda and their main backer Western World.
GULU CITY-UGANDA:  The classified information scooped by Oyeng Yeng News reaching our desk revealed that prior to bad blood arising from the Jan. 14, 2021 presidential polls. The 17 USA Citizens was also arrested put in Jinja barrack, and later taken to unknown place in Lake Victoria.
But, surprising American marine came and rescued them from their captivity, the highly impeccable sources from statehouse intimates that the 17 USA citizens were being kept by the Chinese and Koreans military men.
Two weeks ago when the American marines were docking in Mombasa, source says the American marines who was docking in East African ports, was used as camouflage to hoodwink UPDF, and yet they have mission to rescue their arrested marine who had come to back up Robert Kyagulanyi aka Bobi Wine.
Okello Peter is not real name says the American marine who came to rescued their prisoners was headed by Gen. Oyitamio Okidi one of the generals sons of Acholi who works with American marine.
"The American marines fly direct from the pentagon which was docked in Mombasa and swing into action destroying the Chinese and Korean military men who were keeping the American marine. The commandos worked on them throwing them in water." Okello allegedly revealed.
This is the second times foreign forces have rescued their citizens in Uganda, the first time it happened in 1976, when Israel came and rescued their kidnapped citizens from Palestine.
However, when Oyeng Yeng News editor contacted LT. Col. Deo Akiki, the UPDF military Spokesperson, he denied that there was no military rescued by the USA marine in Lake Victoria.
"Who are you, are you a journalist, or you are part of fakes news reporters who are writing fake news about American Marine in Mombasa. I am not aware of any military rescued in Lake Victoria." Before hanging up his phone call, Akiki says.
The attempt to contact the Uganda USA Embassy spokesperson was fruitless, however, Oyeng Yeng News management remain committed to publish their side of the story.