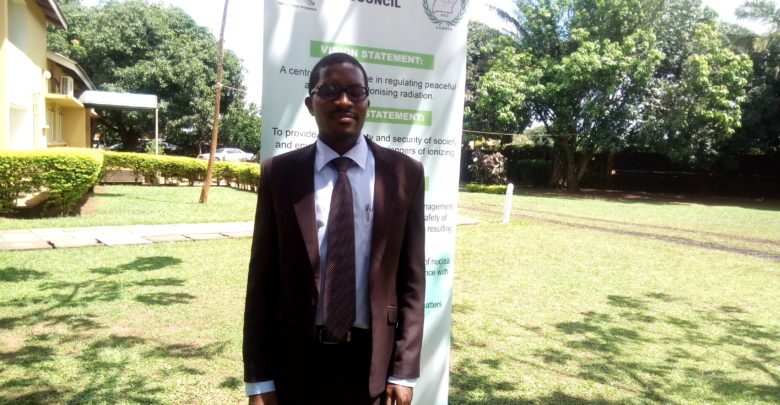 UGANDA: UGANDA WILL BE ABLE TO PRODUCE NUCLEAR POWER BY 2030
Atomic Energy Council, Secretary Executive Officer Mr. Deo Luwalira says by 2030 Uganda Electricity power shortest will be history
Atomic Energy Council legal under regulatory framework is ready to produce Nuclear power to produce electricity in Uganda in 2030.
GULU-UGANDA: Noah Deogratias Luwalira Secretary and Chief Executive Officer Atomic Energy Council reassure Uganda that in 2030 the Country is ready to produce Nuclear power for electricity generation.
Luwalira says in 2002 Uganda Legislative have come up with the Energy Policy framework and of establish by the Atomic Energy Act No. 24 of 2008, later Atomic Energy Regulation put in place the following:
Supplementary draft regulation on security, waste management, safe and security transport of nuclear and other radioactivity materials, naturally occurring radioactive materials (NORM), safeguards and Site evaluation for nuclear installations.
Luwalira notes that safety guidance documents 13 guides in use, and 14 under development for nuclear uses.
He further warn that  AEC is independent in the performance of its function and duties as well as exercise of its power (Section 13 of the AEC 2008). AEC is made up of a policy organ, the Council (Board) and the secretariat, (Technical organ).
Notable achievement Atomic Energy Council to established and implementation of services for monitoring occupational exposed workers, says 234 facilities registered for monitoring, 1242 radiation workers registered, and 813 (65.9%) radiation workers registered.
Others are collaborations and pattership established, MoU signed with Uganda Revenue, Authority, Ministry of Health, National Environment Authority awaiting signing, and also MoU signed with TAEC and DRC, and also working collaboration established with IAEA, USDOE, USNRC and CNNC.
The Atomic Energy Council also involved public and stakeholder awareness, 98 radio and talk show held, and AEC has coordinated and participated in numbers of workshop, seminars, and exhibition.
The Atomic Energy Council also engaged in capital developments, AEC has acquired equipment, vehicles, land interim radioactive source storage facility established.
However, the Atomic Energy has a limitation in omissions in the law (Atomic Energy Act no 24 of 2008) , and limited resources, also limited inter coordination and collaborations
The Atomic Energy Council Secretary and Chief Executive in his conclusion outlined that there is an established infrastructure for the regulation of sources and practices ionizing radiation in Uganda.
Luwalira  says the aim is to protect the public, society and environment from the danger the danger resulting from exposure to ionizing radiation, and local government establishment can play a big role in assisting council execute it mission.