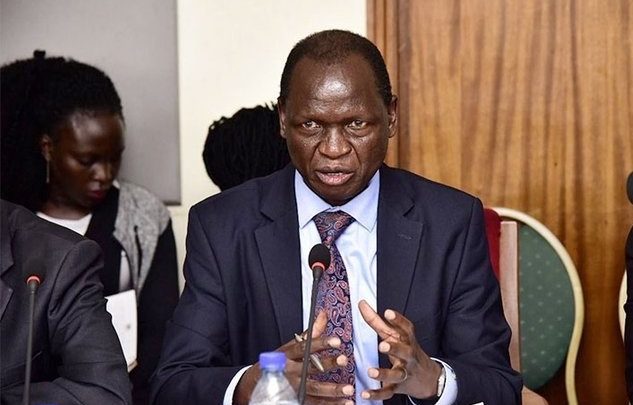 By Aldon Grace Walukamba
31 July 2020 | 11:40 am
KAMPALA-UGANDA Some patients at the Uganda Cancer Institute (UCI), Mulago, Kampala, on Wednesday described the newly introduced services, availability of drugs, Electronic Medical Record (EMR) registration, adequate medical personnel and functional machinery by the hospital as less tedious.
The patients can now access cancer drugs on time and at a cheaper cost compared to two years ago. The digitization of most of the treatment process allows for record of account and fast access to treatment for most patients.
They told the Oyengyeng.com that the e-medical record introduced in 2019 had replaced the patients' cards and paper files. This has been enhanced by the direct purchase of essential quality cancer drugs in proportionate volumes to serve cancer patients.
Oyengyeng.com reports that the e-medical card bore UCI's logo and name inscribed on it with a digital code.
Commenting, Mrs Jane Namukose, a patient, who visited the facility, told Oyengyeng.com that it took her just 20 minutes to finish the process of obtaining consultation, treatment and the drugs.
"I would have taken four hours before and at first I feared and kept postponing my coming for treatment, thinking the process will be tedious, but to my surprise, it took me only 20 minutes to get the medication after check up.
"This will help to quicken the Uganda Cancer Institute's service delivery to the patients," she said.
Also, Mrs Beatrice Nabirye, a businesswoman, while commending the new initiatives, told Oyengyeng.com that the process of accessing cancer treatment, palliative care and drugs was made easy due to the number of individuals assigned to carry out the task.
"The process is very fast and lots of people have had treatment within a short period of time of their arrival.
"The initiative is good, thanks to the management of Uganda Cancer Institute, and it will go a long way to ease the stress that cancer patients normally go through to get medical attention," she said.
Andrew Mwenda, in his tweet recent said, "I visited the Uganda Cancer Institute at Mulago and was impressed to find poor Ugandans getting expensive cancer treatment for free, and drug availability is 80%. And they also do serious research, and are equipping the hospital with best gadgets." He said.
The Executive Director, Uganda Cancer Institute, Dr. Jackson Orem, said the digitization of records, access and purchase of drugs, coupled with training enough staffs has helped to ease the stress of accessing cancer health services being provided by the Institute.
ED. Uganda Cancer Institute DR. Jackson Orem Addressing a Parliamentary Committee in 2019
Dr. Orem, said that the initiative was part of the several measures being adopted by the cancer institute management to upscale and enhance its service to patients.
He says currently cancer drugs are purchased directly from multinational companies like Pfizer, Novartis – Sandoz and Roche among others which reduces delays in delivery. Cancer drugs for children are also available like mesna, dacarbazine and cytarabine among others.
"This has increased the availability of quality essential drugs from 28.5% to 93% in one year." Dr. Orem said.
Dr Jackson Orem, is always keen on the delivery of quality and swift services to cancer patients. To date about 200 cancer experts are being trained in different fields to manage cancer patients in Uganda, and that is why this and other projects are ongoing including testing cancer patients of COVID -19," he said.
The writer Aldon Grace Walukamba is a Communications Specialist and a published journalist.