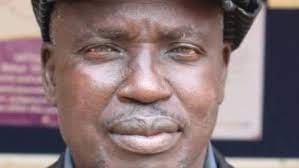 UGANDA: From surviving Alice Lakwena murder, being prisoner of war, now faces being kidna
By 1987, I have been facing series death,.
By by May, 1987, apart from confronting war between Alice Lakwena, Joseph Kony (the Holy Spirits Movement) things was falling apart within the so called political arena within the HSM, as the forces which was opposed to the Holy Spirits Movement was getting out to form their rebels group.
Therefore, Alice Lakwena had to convinced her fighter especially the high command to agree and do the operation.
And  finally operation was planned in May 1987. The operation was to star in Awere Sub County, at our home, and the commanders who were to be killed, Bredger Ongwrc Leaky and Lt.Col Okello Joeshwa, but it did not go well with me, and I was planning to defect ahead of operation.
But, Awuma Slice Lakwena had learned through her spirits, I I was arrested, but being an inner circle, I survived the death penalty by hook, nevertheless 30 combatants were killed to the night I had escape.
I remember very well, it was on Wednesday when I had run away, do on Saturday, it was market day in Awere, I had inform the commander who were to be killed and how the HSM would use charms to confuse them, those people were not believing in me, so on Saturday Bredger Ongwrc and 37 some of his commanders were killed.
That very week I had lead the remining forces and joined Joseph Kony HSM, from Odek Primary school and we went to Cwero dub county were they had a based.
I week later, we went to Awach Catholic mission,  from there I was given responsibility to go back and carry operation in Odek sub county, with order to killed some people, but I refused to implement the order.
So when I return and joined the Joseph Kony groups from Lacek ocot, I was arrested with one of my second in charged.
The forces move with me from Lacek ocot to Palabek, from Palabek we went to Lugore prison and I was remanded in Lugore prison, later I was taken to be killed but when the soldiers learned of the planned killing the took up ATMs, the plan was stopped .
Later, I still remain to be as prisoner, we moved from Lugore, Palaro Labeor Omor enrooted to Bwobo roadway station.
Within three days,the National Resistance Army led by Col. Dr. Kizza attack our forces and inflicted heavy casualty, and the following day when the came to follow our forces I was removed from prison and sent to commanded the forces, I won the war, but my hand grenades blow my people.
In a nutshell now, my life is in danger after defying the ruling party. They are planning to kidnap me from now