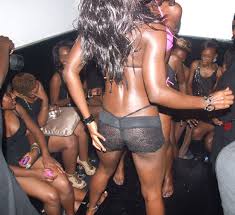 By Chris Obwona

"Gulu Youths are rapping young girls in the forest ".
GULU-UGANDA: Gulu City is experiencing new weave of crimes rates in Gulu City according to the Councilor of Laroo Division, attributing high crime rates on the new generation of youth called (Aguu), the former streets kids which are associated to new urban migrants.
Kaunda Robinson councilor for Queen Parish laroo division says that the youths (Aguu) they are behind new weave of insecurity at Laroo Division in Gulu revealed that those youths are rapping women and girls drag them to the forest ward.
He also accused the Uganda police force who is in night patrol of grabbing sexual workers, says Police instead of arresting those prostitutes they turn to sexual harassment abusing sex workers taking them to their police detach which is allocated in forest sub ward including young girls.
On the 12th march 2020 Gulu district in collaboration with municipality celebrated international women day under the theme from Gulu university play ground in Laroo Division Gulu municipality.
The vice chancellor of Gulu university Prof Openyjuru George Ladaa says the university  is proud to host the ceremony .he narrated that in response to gender equality ladies are competence and much improved in term of academic performance and sport.
Prof Openyguru adds on that Gulu university is ready and willing to support Gulu districts fish project in Laliya parish Bungatira sub county as the project aims at empowering women, he continued that the university will provide ladies who are expert to monitor and supervise the fish farmers in Laliya this will help to motivated women to knows they can do any works. And interpret the motto for community transformation the university in abiding too
In order to revamp and stop the erosion of Acholi cultural norms, the Councilor appealed to the mothers to embarks on grooms girls in the Acholi traditional  cultural norms and practices which was their before the advent of the new regime and advised young girls to abolished prostitutions as it rune their life
Alice Norah kipwola from civil society organization praise government for supporting women empowerment, says that project like Uganda Women Entrepreneur Program, Save Delivery Program, are giving the provision of sanitary pads to school girls that is the sign of empowered women and girls in the country.
Kipwola narrated that 80% of gross domestic products in Uganda are produced by women she says although Uganda is improving in gender equity but gender in inequality, gender base violent, domestic violent and sexual harassment still take lead.
"On the 8th march 2020 women day, civil society organization registered twelve cases of domestic violence."
Kipwola appealed to the community to stop amplifying women's mistake than those committed by men
Atim Betty woman representative councilor five Women league for Gulu district she faced off with one of the police women on their role of shutting women down before recording their complain while negotiatinf with their spouse and sending women back to their broken marriage and yet they are still in conflict with in their marriage man without taking rightful procedures on the case reported
.Atim continues says that women behavior forced them in land conflict; in the past Acholi norms put women first in land ownership. She appealed to men to stop committing suicide , according to Gulu District Police record indicated that 47 people have committed suicide this year 2020, such men who commit suicide she says they fear upbringing of children needs collective efforts from both parent.
Dr. Jean Marine a PhD holder in generation in action explained that 80% of suicide cases 42 out of 47 suicide cases that have been reported, Gulu district top in Northern Uganda are men because men tried to run away from poverty and hardship in life while women withstand hardship and stay firm with her family
Akena lamex Lambert Secretary of Work who stood in for Gulu District chairman says most of the school headmasters are performing better than those headed by female teacher .She appeals to women preach the gospel of discipline in family for the mind set change, argues that in Acholi cultural belief  men and women  are equal.
"roya oywayo twon". An Acholi proverb which means heifer lured bull to follow her softly.
Leader of Opposition AOL Betty Ocan the Women Member of Parliament for Gulu municipality she asks mothers not to keep quite when their children are following wrong way.
"Girl child education must be s priority of everybody many school girls has dropped out of schools due to lack of sanitary towel (pads) and few number of female teachers in some of that school has contributed to school drop out." The MP urged
She advised fathers of the girl's child to abolish negative attitude not sending their daughter to school after being impregnated from school. She argues the Non-Government Organization to provide girls with sanitary pads and stand behind women and girls in enforcement on women right she added that women should also know their roles and responsibilities than throw blames on men
Most position in local government in Uganda have been occupied by men while women have only 35 percent position in the local government council, advised girls read hard especially those  who are still at school to study hard and make sure that they complete with men in every vacancy in government sectors.