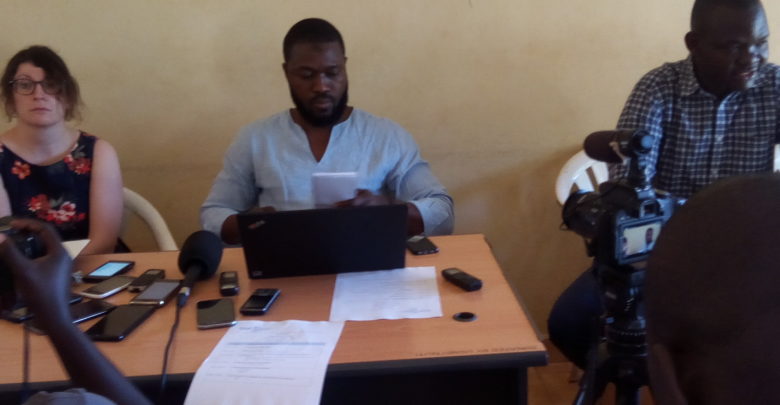 UGANDA: ICC ONGWEN'S TRIAL; 57 DEFENCE WITNESSES EXONRATES FORMER LARA TOP COMMANDER
The LRA former top commander Major Gen. Dominic Ongwen the on going ICC trial is a social evil for conflict in northern Uganda, in 2006 during Juba LRA peace talks, the party involved in the peace talks failed to used Diplomacy track III, to diagnosed the root cause of the Northern Uganda historical conflict. When Uganda tyranny Museveni extended his war crimes to hits at LRA from their hideout in Garamaba, Eastern R.D.C
The former UPDF commanders, former local Militia and two former wives to Joseph Kony, Lord's Resistance Army are among the 57 ICC defense witnesses testified on the ongoing against Ongwen at ICC.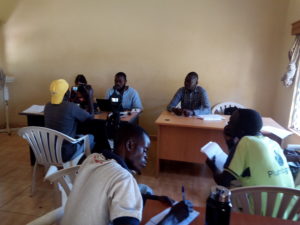 : The  Ongwen ICC trial hits the snag, putting the big question who are the perpetrators of  the  Odek, in Omoro district, Abok in Oyam District, Lukode in Gulu District and Pajule in Pader District massacre?
On Saturday October 19, 2019, at about 9.30AM, in Gulu City, the dark cloud was hanging on when the team from ICC Ongwen's trial came to address Northern Uganda Media Club (NUMEC) what has so far been achieved by C. Odongo Anyena lead Defense Counsel.
The Media Briefing in Gulu that was scheduled at 9.00AM was delayed by the team organizer just due to late turn up by journalists. However, by 9.00Am only five journalists had already booked in, it was a big blow to Martin Okwir, the   ICC Outreach representation and few media who had called it a day.
At last, by 9.40AM local time 17 journalists had turn up for the press conference giving good hope to allow Mr. Okwir who had developed long face to inform teams of International Cooperation Adviser to come and talk to the journalists.
Mr. Okwir says,  "I welcome you the members of Northern Uganda Media Club, it as usual that the ICC outreach representatives organized for the media briefing, to update the people on the ongoing Dominic Ongwen ICC court proceeding."Mr. Okwir concluded by introducing the panelists of the ICC.
Mr. Dahirou Sant-Anna- International Representation Adviser of Proceeding of Mr. Ongwen case says so far 57 Defense witnesses have testified on the going ICC Demonic Ongwen case, the defense counsels had scheduled 72 defenses witnesses, but only 69 defense witnesses will be able to appear before ICC Netherlands' ICC base court.
He further adds that among other witnesses who have appeared before the ICC as defense witnesses, are former UPDF combatants, whom they have denied that they did not see former top LRA commander Ongwen in the four areas of the massacre, Mr. Dahirou in his statement reaffirmed
The place like Odek, Lukode, Abok and Pajule which the ICC has accused the Ongwen of master minding war crime, crimes against Humanity, and genocide, Dahirou reiterates.
"The witnesses who has already testified are former LRA combatants which including their waives, former      UPDF members, Local leaders from Northern Uganda and Eastern Uganda, The Civil Society Organizations members, former abductees,  and former wives of Joseph Kony also spokes  about Kony's holy  spirits. The divine spirits allow Joseph Kony to have control on over his combatants who are in the fields." Mr. Dahirou revealed.
Mr. Dahirou insists that 57 defense witnesses who have spoken all were saying Mr. Ongwen was not present in all locations where the massacre occurred.
Ms. Bati Hohler-Associate Trial Lawyer who equally addresses NUMEC members says the defense counsels are yet to represent two more psychiatric doctors to state the status of Mr. Dominic Ongwen mental health, Ms. Bati submission reveals.
She further alluded that the former body guard of Joseph Kony also among the defense witnesses who testified about the killing of Vincent Otii, Joseph Kony former body guard says he did not see Mr.  Ongwen present at the seen of crimes, in all the locations areas mentioned, Ms. Bati insist through her statement
Ms. Bati says, "The former National Resistance Movement Chairman for Katikwir also is one of the defense witnesses who testified before the ICC and exonerates Ongwen." she told media in Gulu.
"The former Chairman of Local Government Council for Katakwir says when Major General Tabulee was killed from Teso in 2003, he did not see Mr. Ongwen in the company of Gen. Otii Lagony the second in-command of Joseph Kony and Tolbert Nyeko Jadin when they were moving back to Acholi Sub Region." Ms. Bati concluded her statement.