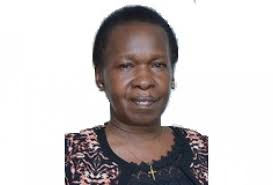 UGANDA:TOP LRA VICTIMS LAWYER KILLED IN GULU HOTEL
Aswa Regional Police Spokesperson confirmed that lady Justice Jane Adong internal organs, Gulu medical report says the internal organs rotten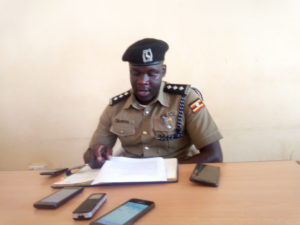 UGANDA: ICC's TOP JUDGE KILLED, FOUND DEAD IN GULU
The death of former Rwanda Tribunal Gacaca Court, the most top paid Judge in African Jane Adong killed,  was found death in her Hotel in Gulu City.
Three month ago, the former Regional Prison Commander Nyeko died under mysterious circumstance, according to impeccable sources.
GULU-UGANDA: Jane Adong, the former Rwanda Genocide Tribunal judge was on 9th December 2019 found dead in her room in Hotel Abolo-Lapok in Gulu town according to a source at Aswa Regional Police who requested to remain anonymous.
Adong was Victim's lead counsel in the LRA case at the ICC, she has been representing victims of LRA attacks in the former IDP camps of Lukodi, Abok, Odek, and Pajule.
Jimmy Patrick Okema the Regional Police Spokesperson says if there are complainants on the death of ICC top Lawyer, let them report to police for further investigation.
"I told the press here at Northern Uganda Media Club that we suspected poisoning in the Justice Adong death, our work is to collect and receive postmortem from medical doctor." Okema reiterates
Dr. Okello Odonga a relative to the deceased who attended the burial on Sunday December 15, 2019, says the family suspected she was poisoned, the postmortem result shows that her internal organs were destroyed.
"We are very skeptical in the manner which the government hurried to bury Justice Adong, although she had High blood pressure and diabetes, it could not have resulted in the internal organs rotting." Dr. Odonga observed.
Justice Adong was a frequent customer of Abola Lapok hotel for years. This could post high risk or opportunity for her enemies to targets her easily.
Justice Adong was buried at Custom Coner in Layibi Division in Gulu Municipality quietly; her alleged suspected poisoning shocked many who knew her as a quite promising Judge.
Three week ago, Acholi has buried a General, Justin Kizza Nyeko the former Commissioner of Uganda Prison also died under suspected poisoning.
According to relatives of the late Nyeko says he was from Kiryadong District, Mid Western Uganda from his farm.
But suddenly when he reached home there was nothing wrong with him, but later started complaining of fatigue, but the his condition decorated, an eyes witness  intimated.
"When his wife asked him whether he has paid all his workers from Kiryadong farm, he responded that when he got UGX 9 million, he decided to come to Gulu, but promised to pay his farm worker later." Sources revealed.
However, it did not take long, he felt down and became unconscious, later he could not talk anymore.
But, he was taken to Kampala city where he had stay for two weeks before he lost his fight.
In early November, the splitter group of Acholi War Debt Claimants under Robert Adyera had called for the meeting of Acholi Debt Claimants called for meeting Acholi War Debt at Gulu District Hall.
According to vineyard sources, mooted to Oyeng Yeng News sources reported that there was clandestine move to alienate the Acholi War Debt Claimants elders.
Where author went and informed the elders who were in the meeting but however most of them demised the information. But, for how long we are going to die in such a way.