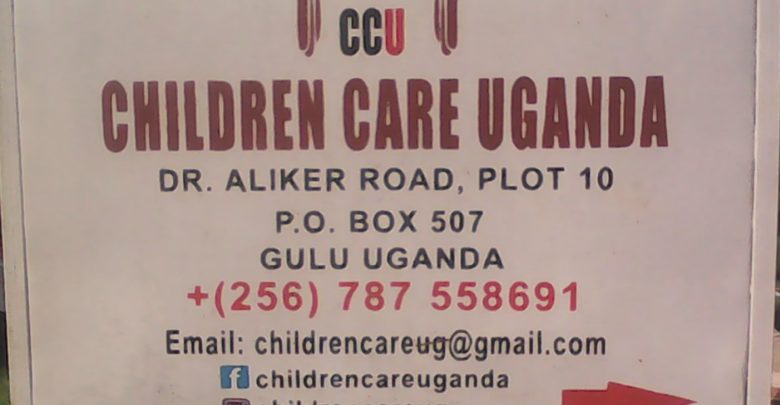 UGANDA: HOMELESS CHILDREN'S IN GULU CITY REGAINS HOPE
Many streets get their at NOG Children Care Home in Gulu City
BY Christopher Nyeko
GULU-UGANDA: . Uganda is a country in East Africa, whichhas suffered from war for the last 60 years because of this many families weredis united and traumatized Charlie Odongo Fredrico from Gulu Uganda narrated that he volunteered for 8years to support the children who are living in the streets 
Odong  says just on his owncost in 2018, he got to know Miriam Ottinger who was also volunteeringfor the fourth time in one of the orphanage centres in Gulu. Adding that argues that together he founded the organization children care Uganda  with friends all on a volunteer bbecause they were putting alltheir efforts together to build up an organization which will be a blessing to thecommunity of Guludistrict and to improve the situation for the childrenand their family in need.  
"we believed that children areprecious and important no matter of their background, health or social status.They are loved and need to know about their value. We give children inneed hope for a better future, encouragement and help in any medical,educational or emotional issues of their daily life".
Odongexplained that their mission to help the number they can butdon't to  gather thenumbers of children  they cannot manage, says they have ninekids which  they have all change frombad to good people insociety they live, he  advised those who are involved in taking careof children not to think about grant and donation from the donors.
 But, to think about the transformation of their life, this wasbefore the outbreak of COVID-19pandemic when they were doing so much more than playingsoccer only.Now theyhave in addition brought in some other programs to support the teensageslike porridge in the morning the food, posho with beans in the afternoon as part of daily incentive to keep thembusy not to worry about their meals. 
After training they can wash theirclothes and shower what they usually did, in the past they were not used to do.The sports meetings event there arealso some goodopportunities for us to see the situation of the kids wash how they are playing and talk to them about their future, we also intervene since at times most of them can getinjured during playing and we take them to get medical health.
On Sundaywe could take them to our church, Watoto Church fireworship and pastor always and encourage them with the word of God and pray with them. From there We know who has healed or not by their behavior.Home is thebest place to handle street children and manage the condition as per now, although theywere living on tough situations as they were formerlystreet kids.
"We don't want children to suffer or die because they can notafford the malaria test kitsand, the treatment or because of infected injuries whichare causing pain to them says they are trying to take care of their health, by taking them to the clinic anypay for their hospital bill. if such children such that they get to solve domestic violence that alwaystakes place.
"There timeswhen they fight among themselves, some other older kids may beat theyounger one, torture them, imprisoned oreven killed. We engage police and local Councilors of the areas to let them be released aspart of protection to them.In many epochs, we engaged they the communityleaders and the policefor community dialogue about child abuses., but Wedo not support action of crime or violence. 
He argued that their advocacyis mainly through counselling former street kids to reform to a nation buildingchildren who live a better life in the community.COVID-19pandemic has put on hold program for integration We hadplanned to re union those former street kids back to their parents, but we needto investigate reason that forced them on streets, find outtheir background, check and visit their homes and theirhistory.
This we are to discuss the possibility, the best solution with their parents or guardians about our activities and offer them our support, through counsellingthe family and relatives tosee a way of supporting them.In further we put upyouth centre activities where during the day they will play, thiscreation centers the teenager with washing bay. The creation center will be for snacksand bits with a full apparatus with kitchen.We areproviding health unit, soon We shall provide testing hepatitis B and malaria tests in the office as well as thetreatment instead of going to the clinic each  
 We are connected andworking hand in hand with doctors and hospitals to ensure professionalmedical care. 10 years OjokVincent, a resident of Bobi Sub-County, Omoro Ddistrict   testified to oyengyeng.com when he lost both of his parents, he decided to quit home.
He began to walk and joined the streets kids in Gulu Citylooking for survival, Ojok narrates "Iwas walking unconcerned whenn i was pickedfrom the roadside thethen Gulu Mmunicipality and brought in child carewere started undergoing a lot of care and guidance feeding well every day beforelockdown, now I am playfootball with my fellow streets kid. Recalled.