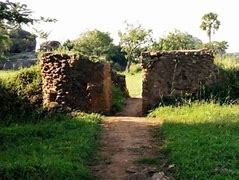 It was on Saturday, February 25, when Rwot Collin Atiko, stand to address thousands of mourners during the last send off, one of the elderly man, Abok born in 1894 after Sir Samuel Baker put a stump to eradicate in human slave trade.
Located about 2kms from Ocecu Hill, it became known as Got Ajulu (Julu) is Acholi for 'nurture', Got means mountain/hill).
The land where Rwot Collin Atiko stands to summon his subject of Patiko chiefdom can be described as desert areas because for over 4 Centaury it has been home to Patiko chiefdom.
However, Rwot Collin Atiko, still look sad 200 years later after the slave trade, his sadness emanates from the suffering of his people who lives in poverty, ignorance and trauma as the hallmark traditional culture moral decadent, and the northern Uganda failed state during LRA resulted to Nazi style concentration camps. That outlook now resulted in the creation of Aguu vulnerable youths where Patiko chiefdom has not been spared.
MONDAY 6TH February 2023. Rwot Collin Atiko warry emanates from the fear of Aguu youth's violence, the rise in crime, drug and alcoholic abuse, gang violence, teen parenthood sometimes suicide. Rwot Atiko concern is over morality and moral development where the Legislators and Executive arms including Judiciary are adamant about it.
The word Aguu, started way back in 2003 in Gulu Bus park terminal, the word Aguu means "I have collected or control items" when a certain prostitute would have lured secondary school boys into her room and the boy would be servicing her for weeks, and she could be barging that "An dong aguru mega woko." Literally I have kept my man in my hurt.
And from the word Aguu those boys who have seen Adam's suit, started to woo their converts who later attracted both gender issues and since then the continued breakdown of society and there were beginning to persuade other youths since due to poverty parents had run out of control.
Rwot Atiko Collin, as was witnessed, also came about the government corruption in the failed Emyooga programs in 2021 where the government released billions of shillings to empower the youths, but the money was enrooted back to central government copper. The Government of Uganda released Emyooga funds as a startup project for the youth to engage in microfinance business that included money for farming, which means each youth borrows 1 million USU.
The third disappointment of Rwot Atiko, is about the slave trade, as the Kenya and Bunyoro Kitara kingdom sued the British Protectorate for destruction of their country. Patiko Chiefdom is looking the other way, including the Acholi community who are having nightmares.
The trauma is now being met in Patiko chiefdom as youth's violence takes tools, no productivity taking place, why can Rwot Atiko warry?
According to the Uganda Bureau of Statistic report 2021, Uganda Population Poverty Index, Northern Uganda registered the highest poverty rates in the country which was based on nature climates subsistence livelihood and COVID-19. Acholi Sub Region was ranked the poorest index with 68 percent followed by Karamoja Sub Region
Rwot Collin Atiko, patiko chief. Keya yee," (can pe kimedo ki adong.) Literally don't be a trouble causer. I beg parents to stop their children from engaging in felony and bandit following the out cries from the public in our chiefdom where young youths have turned into social evil.
"I have learned that the so-called Aguu youths, this day they storm funeral rite functions, and they became clamorous, danced silly and irresolute, girls and boys too engaged in unprotected sexual activities where they shunned away education." Rwot Atiko decries.
We, the Acholi community, have the biggest arable land in the region, we have good climatic weather in the country where we have two wet seasons and two dry spell seasons, but even the older people have shunned agriculture like the younger generation. No wonder the end result poor production of crops
When you see aliens from the regions, Central Eastern and Western Uganda coming to hire land or buy land, where are you and what are you doing?
Rwot Atiko, insists on the theory (hinder leg of cow follow the front leg 2023) that we are poorer and shunned up production, because people are engaged in play cards in centers.
Betting in Gulu City while leaving their women tilling land, the bad omen like social evil now visited us as our children become vagabonds in our home.
He appeals and equates us back to the current situation to 19th Century, saying in the late 19th Century, there was a growing realization that poverty among able bodied people was not necessarily the individual's fault.
Even if people work hard, impersonal forces could be the cause of poverty. So, the middle class, socialists, trade unions, radical thinkers, philosophers and academicians start to push the state to do interventions. (Lassie Faire thinkers used to advocate the idea that any state intervention would diminish individual liberty) Rwot Atiko articulated.
Now, Black Star News questioned him, if Acholi Sub Region does not have radical thinkers, trade unions or philosophers and academicians to demand for just cause and echoes remedy for Aguu phenomena?
Rwot Atiko, emulated Simon Peter Wokorach, the current MP for Aswa County Gulu district, in Eleventh Parliament says sometimes back when he promised the Aswa County Pupils who sat for their Primary Leaving Certificate PLE in 2022 that he was going to give scholarship to those who have passed in first grade, and indeed he is honoring his promised. When Patiko got 26 first grades in the last primary leaving exams, Gulu District scored 64 first grades.
"Kweya yee, I am going to give a scholarship to the best first grade student in Patiko who passed in Division one, we are looking for the pupils who did well in the exams, pe wamedo can ki adong" Rwot Atiko promised.
Following a question asked by the Black Star News, Rwot Atiko sort of back says the Acholi community if they don't have socialist thinkers that liberty does not simply mean freedom for investment, but doing what one desires, so the state could actually increase liberty by removing obstacles to do what one desires. Atiko reasoned.
Rwot also advises his subject that they should emulate the culture of hard work being carried out by Gulu District Chairman, Opiyo Christopher Atiker, says let our people work very hard to do away with abject poverty that has become household in our midst.
For example, when we went to school in the olden days, because our mother was distilling waraga, selling Sorghum, growing cotton and producing potatoes to let us go to school by raising school fees, this is the only the parents can also do not depending on handout syndrome sweeping across Acholi Sub Region, Rwot Atiko remarked. (Obong tyen dyang ma piny lubo obong tyen dyang mamalo,). If we made it, what about you, the Aguu, he concluded.
Rev. Peter Oloya of Ajulu Church of Uganda in his message dwell on love, he says if we love ourselves such social evil which is affecting our community people would avoid it.
The Rev says even the musicians today are coming up with their gospel song about love, they are preaching about love, those elite also want marriage, they also want partners.
Read John 3: -16 read, love is a sacrifice not a benefit, love when we talk about it in Christianity, marry we say "I respect you which means love."
Rev. Oloya argued that love is also promised, during matrimony the wife and husband engage in oath by saying I love you with all my things, wife also says I love you with all my body, and your wife will give you wholesomely.
"My critique, today there is no marriage among the youths because boys see marriage as a cost of living, boys do enjoy love with girls only during gatherings like funeral rites when they turn out to disrupt our social status, but they do not marry the girls whom they were enjoying their loved, sometime when they engaged in love during dry season. When the wet season came, they dissolved their marriages. Because they did not have food in their household.
"Food is a very strong weapon to fight love, you have to work in the day, and you have to work and do your duty well at night, and also work in the day. But you cannot do conjugal rights without eating food." So, you Aguu the banditry.
Rev. Oloya's argument is also in line with Freud Psychoanalysis believed that when we explain our behavior to ourselves or others (conscious mental activities). We rarely give a true account of our motivation, this is not because we are deliberately lying, while human beings are great deceivers of others, they are even more adept at self-deception. Our rationalizations of our conduct are therefore disguising the real reason.
Christopher Opiyo Ateker, the Chairman, Gulu District Local Government says what touches the lives of our youths particularly should be some things which are very significant in their lives, by referring, for examples, when you see the persons who we have to come pray for their last sendoff they were very key in our life today because they lived well, and left behind legacy which we are seeing on their children.
"God made everything for human beings with their purposes, every God's creation has its purposes. All people have to do their part of work to build the nation, we have to carry on our work too to build a good nation." Chairman warns.
However, he also acknowledged that, we as Acholi community have problems due to Aguu youth who have defied our cultural norms, it is clear that policymaking always occurs in response to a social ill.
"When you look at our parents who have grey hair, they have persevered through hardship in their marriages, when they lived in their father's home for 60 years ago and stayed in their marriages for that long, or more without going back to their home. The funeral rite like this is meant for the older one, but you Aguu, youths why do you also come to attend, but worst you turned yourselves too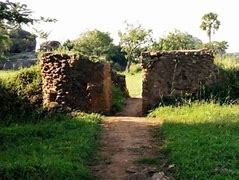 social ill." Chairman warns.
In ejection
Opiyo says, for those who have got their women from Buganda Pub, a night club in Gulu city or social gathering, their marriage's will also end in the same way. Butterflies have four stages, but with you, you want to come from baby to adulthood. Youths see different ways of lives you are pursuing is bad, you need to change your way of living. Prepare to have your home and children.
Gulu District Chairman's argument did not go well with institutionalism, why traditionally, the institutional approach concentrated on describing the more formal and legal aspects of governmental instituting: their formal structure, legal power, procedural rules, and functions or activities. Formal relationships with other institutions might also be considered, such as legislation, or executive relations.
Gulu District Chairman calls for the Acholi community to live their way of having nightmares instead of enjoying their input productivity, our people are not planning for their future that is why we have abject poverty in our households.
Look what is happening with Israeli people. They do not marry from other nations, but they marry their own ladies, but here we take from anywhere.
There are no able Acholi men who are poor, but we are rich, because we have land, look at our soil, textile fertility, grass grows everywhere, and go to Israel and Europe in general. We have to call ourselves a lucky nation.