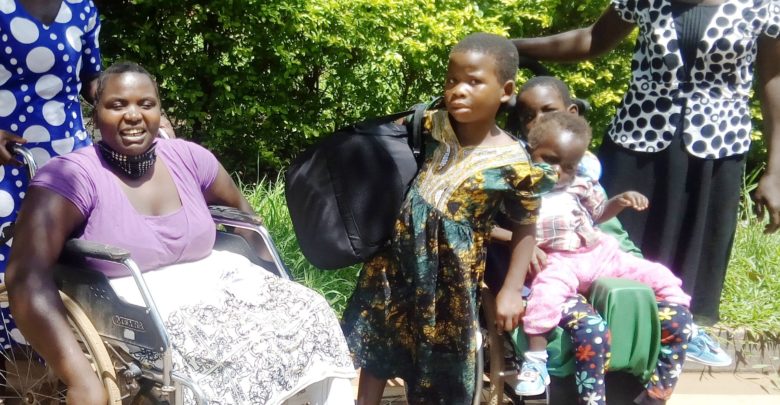 UGANDA: CRISIS LOOM GULU REGIONAL REFERRAL HOSPITAL AS NO PLACE COVID-19 TREATMENT CENTER
Untill when Presidential Directive stop sending positive Kenya truck drivers be sources of COVID-19 pandemic in Gulu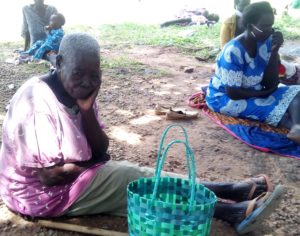 Gulu Regional; Referral Hospital has the capacity to treat only 10 COVID-19 victims, Gulu District Chairman says government must support Gulu Regional; Referral Hospital to allow more positive COVID-19 pandemic.
  GULU-UGANDA: Gulu LC5 Martin Ojara Mapenduzi while appearing on NBS said Gulu Regional Referral Hospital can only accommodates 10 COVID-19 positive people.
The hospital is currently holding 8 COVID-19 positive patients who are mostly Kenyan Truck Drivers.
Gulu District Chairman disclosed that so far Gulu Regional Referral Hospital admitted 8 CVOID-19 people, saying the slot which is there can only take only 2 positive COVID-19 pandemic.
"Gulu Regional Referral Hospital has only five beds, we have admitted 5 people of the COVID-19 pandemic, this was two days ago, but by yesterday Thursday 14, May 2020 another 3 positive COVID-19 has been admitted.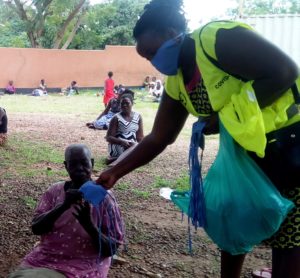 President Museveni ordered all District Chairperson to give sex workers food ration in order to stop them from prostitution, Ojara Martin Mapenduzi implemented directive by giving food ration to 400 sex workers.
President Museveni in his presidential directive jokily said, "Please give my granddaughters some food."
Idia Kono 97 years old, a mother of 3 and over 100 ground grandchildren when Oyeng Yeng News contacted at Gulu Municipality Yard where she and other 400 women came to seek for food.
Kono, a residence of Agwee in the outskirt of Gulu said she came for the food ratio because besides being old, she has three children who she looks up to.
"I am 97 years old, I was born during the British Colonial era, and all along I have never faced food shorted like this COVID-19 pandemic era." Kono lamented.
Sharon Apioyo 27 year old, a mother of three children live in Pece vanguard village, Pece Division says she is married to a blocker who used to work in Cere-Leno market. Since the lock down his work has been affected too.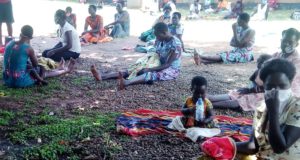 Akello she in one of the 400 women in Gulu City, says if the District Task Force can give to sex worker what about me who is venerable, we don't have food, sleeping and feeding on nothing going with empty stomach."
Akello Christine she is a Buganda Pub  shoes maker , she deal in selling second hand shoes, says they business has been distrusted.
"I just want food, all of us needs food, without food nothing else can happens" Akello urged.
The women who turn up demanding for food ration includes South Sudan women, those refugee who are seeking political asylum and they are residence in Gulu City, Northern Uganda also turn up.