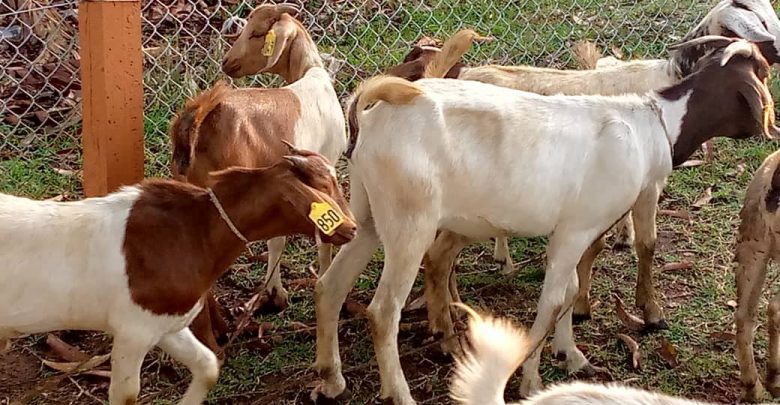 AGAGO COMMUNITY ARMED THEMSELVES TO FIGHT CATTLE RUSTLERS
Story to come, Acholi Leaders decries, that the Karamoja invasion to Acholi Sub Region is a wave of new rebellion
The situation in Agago and Kitgum districts boarding Karamoja Sub Region is now under
control, although cattle rustlers still sneak to vandalize household and taking away goats and
food stuff
(BY Okumu Livingstone Langol)
KARAMOJA SUB-REGION, Uganda. Feared for yet another Acholi rebellion grappling
Uganda People's Defense Forces (UPDF) following six month renewed cattle rustling by
Karamojong warriors attacking Northern Uganda, over 200 cattle have been raided within six
month and scared of corps littering East Acholi sub region, Agago and Kitgum districts.
https://kampalapost.com/content/museveni-condemns-cattle-rustlers-karamoja
https://www.monitor.co.ug/uganda/news/national/executive-order-no3-museveni-bans-
charcoal-trade-guides-on-the-balaalo–4247340
https://statehouse.go.ug/media/news/2023/05/16/president-assure-people-acholi-cattle-raids
https://www.monitor.co.ug/uganda/news/national/museveni-asks-kenya-to-handover-turkana-
pastoralists-accused-of-killing-ugandan-geologists-4245350
The government of Uganda has armed one ethnic group of Karamojong worries based in Eastern
Uganda has been against Acholi community, Lango, and Teso community bordering them since
1986,  when president Museveni took over power, the cattle rustlers have been used as a means
of  controlling neighboring communities to keep them in fear .
President Museveni after realizing that the Acholi community are bound to take up arms to fight
cattle rustlers including UPDF, made U turn to support the suffering community in East Acholi
who have been battling cattle rias.
President Museveni has order the deployment of UPDF gunships and heavy deployment of
UPDF to fight the Karamojong raider and Uganda Police Forces to help them with sniffer dogs
to track the cattle rustlers who hide on the mountainous areas boarding east Acholi district
Irate David Lagen Atuka, the area Member of Parliament for Agago County, East Acholi told
mourners in Adilang township on Thursday, May 25, 2023, says Acholi community must be
ready to take up arms to fight the cattle rustler since President Museveni's government failed to
disarm them.
"We cannot stand and wait for our people to be massacred by the so-called cattle rustlers being
sponsored by an element of UPDF."
Adds "I have been in Karamoja Sub Region for the last two weeks, and what I have found and
witnessed, the Karamojong warriors have  their solution to defeat and kill all of us. Therefore,
the Acholi community must take up arms to defend themselves against their enemy. We must
fight the cattle rustlers including UPDF, who are backing them. When we talk about the
Karamojong cattle rustlers, some of you do not know them, yesterday when we went to the bush,
you saw that mountain overlooking our place, where we are sitting.
We have found young youths of the Karamojong who are being trained with the guns, how to
shoot and fire, and operate the gun, with one language that all the cattle in Uganda belong to the
Karamojong.
They are being trained to come and  fight us, kill all those people who are keeping their animals,
for how long are we going to be mourning our lost one." The MP for Agago County warns.
Mr. Lagen, roared, says even if the Karamojong warriors are disarmed by the UPDF, they still
face the Turukana, and Pokot from Kenya which in turn raided the looted animals they raided
from Acholi Sub Region.
"Am happy that President Museveni is talking to the Kenya government." Lagen Atuka, the area
MP for Agago County lamented.
he argues that through the parliament of Uganda, the Members of International Affairs
Committee of Parliament, as an MP for that committee we have demanded that president
Museveni negotiate with the Kenyans Government to stop and disarmed Turukana   and Pokot
cattle rustlers too, to stop crossing into Uganda from Kenya side to cause  more problems into
Uganda. I am happy that President Museveni has signed an agreement to end border cross
raiding with his counterpart President William Ruto, Kenya president.
However, the biggest problem still remain with South Sudan, because the Karamojong warriors
still  cross to South Sudan and buy guns, which they still come and raided cattle from Acholi and
their neighboring districts, even if one raider hands his gun to UPDF, he still keeps other guns
for looting cattle from us and they will still go to South Sudan and buy more guns.
"The Karamojong warriors claimed that they are coming to graze their animals in
Acholi Sub Region, because they are following water bodies which start from their areas, for
example, the Aswa, Agago and Aringa Rivers all started from the Karamoja Sub Region.
If the Government of Uganda is ready to stop cattle rustling, they first must deal with the issues
of the gun, the market from neighboring countries where guns flow freely into the country and
the corruption issues.
President Museveni has transferred all the commanding UPDF officers in Moroto 5 th  UPDF
Division Barrack and Gulu 4th UPDF Division Barrack because they have been accused that
they are supporting cattle rustlers and the animals which were looted from Acholi community
transport it to the markets.
Museveni wants all Balalos cattle keepers from Western Uganda who have grabbed land in
Acholi Sub Region moved out of the areas, but his call since 2021 has never been  implemented
by UPDF and Uganda Police Forces accusing senior officers to be behind tree
cutting and land grabbing.
Amet Bosco, a resident of the affected village in the affected areas, Agago East ward, boarding
Karamoja Sub Region narrates that, currently our  people are not able to fight the Karamojong
cattle rustlers. The community believed that they were being supported by UPDF.
Firstly,  those Karamojong have gun, we do not have gun, secondly, those cattle rustlers used to
travel along when coming from the raid, distance, about 50 kilometer to reach our place, but this
day they come from among the UPDF, and it's easy not to identify them because they are hiding
in caves on mountain , thirdly, those Karamojong cattle rustlers used even motor cycles during
raid, the animals they killed are put on Boada Boada and taken to the market direct.
Dear Editor, I find feel this story is very important to be publish in Washington Post News,
because northern Uganda have been endowed with the conflict for over 60 years since 1960s
Acholi Sub Region has suffered political turmoil and in 1971 when  President Idi Amin made
military  coup
Today August 1, 2023. When the Black Star News contacted Ojok Opiyo Laeo, Agago District
Chairman Local Council V, he referred the Black Star News to his ice Chair, because of his
condition of sickness.
However, Yamo Kolo, his Deputy, has been very optimistic, confirming that the situation on the
ground in Agago district security has improved.
Adds the cattle rustling has been clam down because the youths in Agago took up arms to fight
the Karamojong cattle rustlers, beside that the Agago Residence District Commissioner RDC,
James Navision Kidega has recruited Homegurds to joined the youths to fight the Karamojong
warriors too.
"The situation has improved, Karamojong cattle rustlers have been claim down due to heavy
combatant from our youths, but in the past we have been facing this vices of cattle rustling,
because from the month of January up to April when we have dry spell, it was hard to detect
their footmarks traces. When we have rain from the month of May up to date, it has been easy to
notice them, because when the passes the people who go to their garden would alert the
homegurds, and they would follow soon." Yamo Kolo remarked.