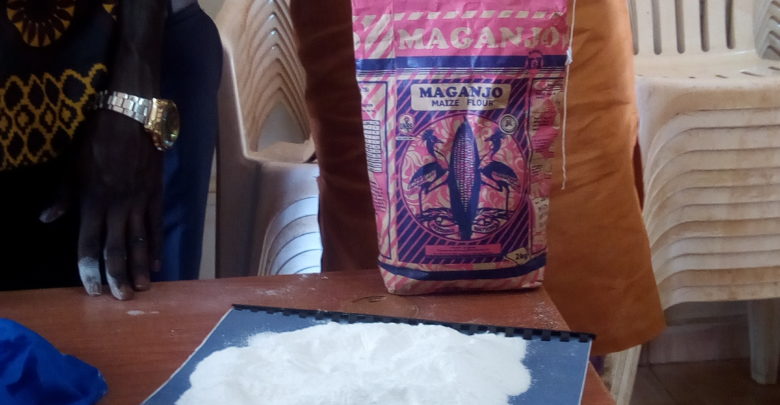 UGANDA: UGANDA NATIONAL BUREAU OF STANDARD, MAGANJO MAIZE FLOUR PROMOTES FAKE PRODUCTS.
Uganda National Bureau of Standard heavily corrupted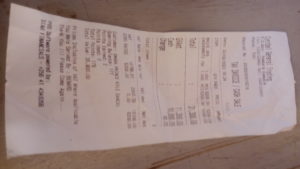 Although Gulu City is picking economic, solving un–employment some unscrupulous businesses dealers well know that they are the greatest evils of society worse than wars.  Uganda National Bureau Standard (UNBS) allow fake Products in the markets and Maganjo Maize Flour practicing price discrimination on expired maize flour.
GULU-UGANDA: Christine Atimango the former Chief Administrator Officer of Amuru district usually buys Maganjo maize flour in cyanibel to feed her kids.  On normal day she could buy at least two kilograms of maize flour, but on 24th Feb. 2020 she bough maize flour a product from maganjo which is full of maggot.
"Yesterday Sunday, I went to buy Maganjo maize flour from cynaibel and I bough 2kg of Maganjo maize flour, today when I was making bread I found a lot of maggots , look here this is what I have discovered, maggots." Atimango pointing the maggots she got in Maganjo Maize flour.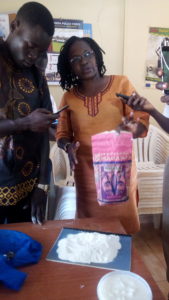 Jimmy Patrick Okema Aswa Regional police Spokesperson when contacted he appealed to Atimango and others customers who have discovered maggots in the Maganjo maize flour to report their complain formally to Police.
"Let the victim person report the issue to police, because such reported case of expiring food products has become rampant, we as police we cannot do much." Okema Jimmy Patrick "Northern Uganda Regional Police Spokesperson reiterates.
Ms. Atimango complained that when she contacted Maganjo Maize Flour customers desk for more clarification, says she was shocked for the responses from the front desk manager from Maganjo Maize Flour, he was adamant from the responses of a lady who introduced herself Joan, instead of giving me the rightful massages, she told her to take back the maize flour to Synaibell Supermarkets..
Adds that when she went to Synaibell, the manager of Syanibell saw packed Maganjo Maize Flour, but admitted that the sample of Maganjo maize flour belong to them,. "May be others flour may be spoiled on too."            Synaibell manger urged.
Ms. Atimango fumed and says Maganjo Maize Flour let us stop consuming expire products from Maganjo, because the company has many products in Gulu City markets, things likes food and baby products."
Insist that  UNBS they are to be blame to allow expired products in the markets,  not only maize flour, but even milk and cocking oil Uganda National Bureau of Standard approved those products, and yet some of them has chemical that are not good for consumption, she warns.
Officials from Cynaibel super market led by their supervisor who refused to disclose his name while questioned by a team of journalists from different media houses about the sold of expired product said   the manager to response on the scenario was absent.
Maganjo maize flour package content marked Feb. 2020; expiring date is on Feb. 2021.
A vendor from Gulu town called Akello Christine says such expiring goods are so many in Gulu Main Market.
"We don't know why UNBS allow fake goods in the markets.