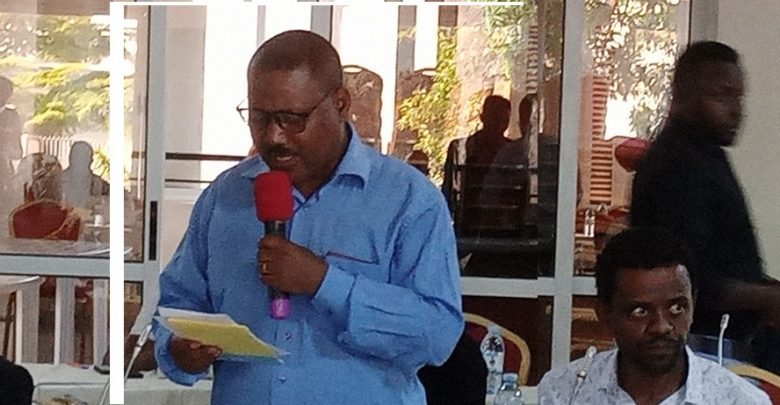 UGANDA:  GULU CITY BUSINESSMEN RECEIVED REVERSE DOUBLE TAXATION-BUSINESSMEN DECRIED.
Ministry of finance to give good environmental conditions to businessmen in order to allow them also export their goods, give us machines to implement for post harvesting, and we shall export simsim and other commodities.
One businessman received a double assessment of Shillings 250 million, after sending the assessment to Kampala, taxation was Shillings 100 million. 500 businessmen got assessment in reverse order from 2013 to 2022.
GULU CITY-UGANDA:  In 2013, there was a vineyard source circulating in Gulu Municipality that 2022 Uganda Revenue Authority (URA) will hike heavy tax to cripple  businessmen in Acholi sub region to make them abandon businesses.
George Aligazi Lapir, Director of Gulu Business Institute, and the secretary of Gulu Businessmen a month ago presented memorandum before the stakeholder meeting at Acholi Inn Hotel in Gulu, between Gulu Businessmen and URA, cord name dialogue bailout of heavy taxation.
Aligazi, while reading memorandum presentation to Uganda revenue authority commissioner General Robert Mutebi says the issue of pay practice is damaging URA reputation.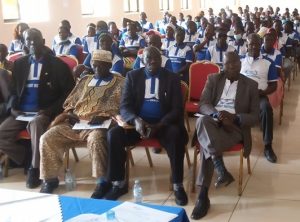 "you can come lock my business premise and then give me assessment later and wanted me to pay tax, at times you send the assessment twice, and you forced me to pay all these two assessments, this cripple Gulu City businessmen." He decried.
Added that, a case in point, one businessman was given assessment on April 26, and another assessment was given on April 30, then decision was made on May 4, 2022 for him to pay the assessment in reversed order. Do (Uganda revenue Authority) URA chase us out of business? Lapir Aligazi wondered.
Lapir Aligazi, cited an example when a businessman was given assessment shillings 250 million, twice and when the issue was sent to URA head office in Kampala, the assessment came doubling to selling 100 million.
Revealing that another contractor was given shilling 700 million assessment, and URA wanted him to pay, other issues that he presented before Commissioner General was the issue now the Ministry of Finance has given URA targeting shilling 25 billion per month, URA wanted Northern Uganda URA regional circuit target of shillings 6 billion, URA official has to meet their target in order to secure their business.
Lapir Aligazi says the URA even taxing third party communities like gifts given to them like a token, calendar, sweet, T-shirt to give to their clients, URA came and taxed them for that. Also the issue of exemption tax on payment, says Acholi businesses community are very poor. We have customers who are being taxed twice.
"URA and the Ministry of Finance are behaving like the person who has tied his cow, but he keeps milking his cow, he was not even given an opportunity with this cow. The URA even taxes the court brokers who are not their employees of the business owners, the URA in Kampala they are not taxing hotels when 300 state visitors sleep in particular hotel in Kampala like grand global hotel, but when those state visitors sleep in Gulu City the URA come and tax the hotel owner? "
George Ocaya Amuna, the chairperson of Gulu Property Owner Association pour cold water on URA activity in Acholi sub region corruption baron, says in 2018 they wrote a letter to the office of Commissioner General asking for the meeting, and when they met at Hotel Free zone in Gulu, we have reached the conclusion that, "Gulu businessmen should not run away, but we should run to URA".
He argues that with property, all people who are engaged in construction are also investors and developers, why can't URA and the Finance Ministry give them tax holidays?
"Who is making Gulu City developers, we the local investors, warns the URA to avoid double collection, citing examples when a businessman gets a loan from the bank for construction, when the construction gets finished, before the borrower finishes paying the loan, URA also comes to levy tax." Ocaya wondered.
He asked the ministry of finance to give good environmental conditions to businessmen in order to allow them also export their goods, give us machines to implement for post harvesting, and we shall export simsim and other commodities.
He says because of bad environmental conditions; the Kampala regime is no longer exporting goods. However, in the past during the Milton Obote's regime, the Uganda government was exporting Cooper, Coffee, Tea, Cotton, Tobacco, Meat, Hide and Skin. But why, because of corruption syndrome.
Alfred Okwang, Gulu City Mayor demanded to meet the URA Commissioner General in his closing remark.
In an exclusive interview with the Black Star News, he codified that during their meeting with the URA Commissioner General, he agreed to waive off excessive double reverse assessment, and uncalled for locking off business shops.
"I am happy that the Commissioner General agreed to waive off 500 businessmen whom they have been taxed twice, or in reverse order. the matter was resolved that the affected people should go and meet the URA officials to discuss the issue." Mayor Okwango revealed
He says to his disappointment, 500 businessmen who were summoned to appear to be URA officers, only 70 of them went, the rest were fearing that when they go URA would even tax them more, Mayor Okwanga reiterates.
Jomo Lutara, one of the businessmen in Gulu City intimated to the Black Star News Correspondent that the URA gave assessment of Shillings 5 billion, and yet his construction is not yet completed.
"Iam one of the victim of double assessment, and reverse URA corruption" Jomo Lutara mooted.
Mutebi, the Commissioner General first, called for URA regional officer in Northern Uganda and the re-enforcement officials who admitted that their action was in line with Bank of Uganda which demanded that they should re-enforced taxation duty.
The offical who requested not to be name says. Its our duty to carry out assessement, in line with Bank of Uganda, if we don't do our duty, we lose our businesses."
"URA position is very clear, we don't want what has been taking place like the complain of  double and reverse assessment from 2013 to 2022, and promise reliable way of taxation." Mutebi the URA boss,