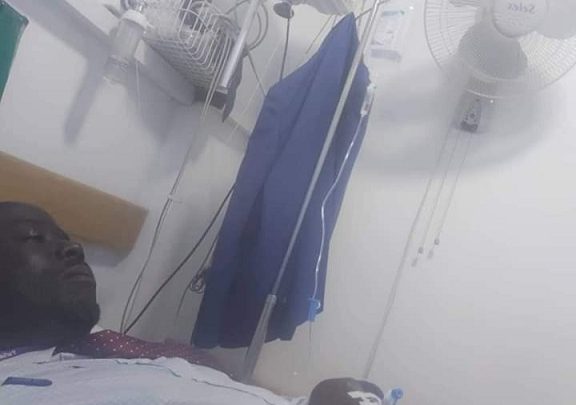 UGANDA: THE DISGRACE ARUU MP ODONGA OTTO GOT IT RIGHTS
Odonga Otto is nursing the punch
Nsambiya Police Health Center
Name Parliament
CRB 62/2020
Hon Odonga Otto
Assult
The first news that burst in social media read as follow MP akol assaults hon otoo, Otto now in Nakasero Hospital, Hon Akol Kilak MP in Amuru district approached Hon Odonga in the lobby and asked why Hon Odonga was telling his voters not to vote for him, Hon Otto had earlier on over the weekend addressed really in the disputed Lakang land in Amuru and told voter that Hon Akol had pocked UGX 300 million and Hon Mike Lakony Amuru District Chairman, the statement read.
Earlier on in 2015 the maverick Odonga Otto went to Omoro County claiming that he want to cross from from Aruu County and contest against Jacob Oulanyah, the 'MP for Omro county. The Deputy Speaker had to gather sons and daughters of Omoro District to called it amen.
many of course are having a good laugh at Otto with "he'sgot his match" but what does that say about the caliber of lead4ership? It will serve to entrench the Acholi are fighters" and violent stereotype. The duo got more serious stuff to address than theatrics and punching their noses.
That is your assertion, who assaulted Hon Cissy Atim Ogwal, not Gen. Eally Tumiine, who assaulted the Deputy Speaker Jacob Oulanyah, not Gen. David Tenyepunynye.and who put the first lady at gun point, not Gen. Otafire. Stop witch hunting Acholi community.
Hon Odonga Otto has become disgrace to Acholi MPs, his action indicates that he has been on a projects, let us take a look,in 2016 when the former Prime Minister John Patrick Amama M, show his interest to contest for president. it was alleged that he was paid UGX 5 billion to mobilized poor youths from Northern Uganda to match and stop JPAM, not to cross Karuma Bridge, was that one not Odonga Otto project?
Whatever, Odonga Otto has shown interest in, it means the deal is behind.
So, now with the latest moves that Odonga Otto is under taking in Lakang, his move indicates that he wanted to disregard the line up for Robert Kyagulanyi Bobi Wine strong hold from west Acholi.
The Odonga and the likes, the associates are Bosmic Otim, a musician turned political prostitute, the political pundit they are washing very closely. after getting hill-gotten money do you think Otim Bosmic will be any longer political cloud