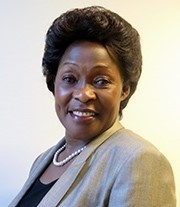 UGANDA: MUSEVENI DROPS OCULA, AGARA FROM FOREIGN SERVICES AMIDST PUBLIC OUTCRY
Acholi got row deal on Ambassadorship
Next, three people got slots of Ambassador from Northern Uganda, amidst outcry.
Is Acholi Sub Region suffering political backlash?
GULU CITY-UGANDA:  The National Resistance Movement party followers in Gulu are angered by President Museveni Sunday December 12, re-shuffles of ambassadors that shows their sons and daughter drops from the list announced, although a new appointment including new faces was announced.
Finally Paul Amuro, a veteran Journalist, former Member of Parliament for Dokolo County,  Lango Sub Region has been appointed Ambassador in Pretoria, South Africa.
Ochen Geoffrey, the NRM chairman for Gulu district his comment on the recent appointment, says for him although the President made pronouncement he defer with his position, you cannot drop Amb Ocula and replace him with Betty Bigombe, just because they both hail from Amuru district.
''For me in my view Mrs. Betty Bigombe and Amb Ocula are all old wine in a new bottle, why not appoint young NRM cadres who can be groom to replace old guards, who can in turn play a cardinal role to develop the party. Ochen reasoned.
We have sent the names of Prof. Daniel Komakech, Gulu University don, former Northern Uganda Youth MP, Oscar Omony, Jolly Okot the former aspirant candidate under Democratic Party DP who stood for Gulu City MP, and Beatrice Atim. Others are Beatrice Arach, Walter Okot, the current dean of ICT, Gulu University.
While Mrs.  Rebecca Oteng, Paul Amuro, and Ruth Aceng have been appointed for foreign services from Lango Sub Region.
The chairman Ochen says even with the re-shuffle of Residences District Commissioner we smell rat that there is nothing coming forthwith.
''We are so disappointed when only one person has been appointed from Acholi Sub Region, and yet four more people is appointed Ambassador from Lango Sub Region.'' NRM party chairman for Gulu district decries.
 The Sunday appointment lists includes ''longtime friend'', Mrs. Betty Bigombe ''a.k Atuku'' bunched back in political limelight. Others new appointees from the North are Paul Amuro and Tiperu Nasuru
Ms. Betty Bigombe was the first State Minister for Northern Uganda Reconstruction Programs in 1989 during Lord's Resistance Army in Northern Uganda based in Gulu City and Nusura Tiperu, the former Youths MP for Northern Uganda, formerly  Member of Parliament for Arua Municipality in the 8th and 9th parliament, she became the MP for East African Assembly.
Mrs. Mary Odong who work as market vendor at Gulu main market also adds her disappointment says the recent position taken by president Museveni does not reflect good will Acholi community endowed to the NRM party in January 15, 2021 general presidential and parliamentary polls, why drop Ambassador hinting that the Speaker Oulanyah should have play role to retain them or adds more people in slot.
''We have seen name of  Betty Bigombe from our region, Paul Amuro from Lango Sub Region, and Tiperu from West Nile, this give regional balance, it mean that the Speaker Jacob Oulanyah has done good work.'' Okello argued.
Henry Kilama Komakech, a renowned Lawyer in Gulu City, says the appointing authority has his prerogative to choose who to appoint and who to fire.
''I have no problem in the appointment, President Museveni know who to accomplished his mission.'' Henry Kilama mooted.
Okot Mark, has a different view, says suppose if Rebecca Kadega is the docket of the Speakership she would have a say to the President Museveni, and if names from her area did not further on lists definitely she would have  added her people  there.
''But what went wrong now.'' Okot argued.
Oyeng Yeng News desk has learned that the names of the six people were forwarded to President Museveni for vetting either the Speaker of Richard Todwong NRM Secretary General for position of foreign services.
The attempt to reach Deputy Speaker Jacob Oulanyah and Richard Todwong for comment was futile as their number could not be reached for comment to get their side of the story.
Kenneth Nyeko, the former Councilor V for Koch Ongako Sub County says the Museveni appointment holds no water, because he is anything, he has put those people in foreign services just for appeasement. In my view some of those people don't perform the designated job.
There has been outcry in our region that the missing names of the people vetted from Acholi sub region come with showing content through voting.
''You voted for him, president Museveni you will then there is no reason for appeasing the region anymore.'' Nyeko notes.
Why cry for the spoiled milk, the position I have not seen any benefit coming from the region by appointing Mike Ocula, Agara Olwa and Betty Akech. There is nothing coming to the region, it was only benefit coming to them
The New appointed Ambassadors are as follow;
Maj Gen.Matayo Kaligonza, Burundi, Amb. Elizabeth Napeeyok Rome, Ms. Margaret Bakyira Copengen, Washingtone DC, Ms. Robibie Kakonge Washingtone DC, Col. (Rtd) Fred Mwesigy Der-es-Sslsm,  Dr. Yahaya Rashidu Khartoum, Ms. Doreen Amule Paris, Maj. Gen. (Rtd) Robert Rusoke, Kigali,  Amb. Adonla Ayabare Special Envoy New York, Amb. Alintuma Nsambu, Algiers, Amb. Joyce K.Kikafuuda New Delhi, Amb. Dorothey Hyuda Canbarre, Amb Nimish Madhvani London, Amb. Stephen Mubiru Berlin, Nusura Tiperu Ankkra.
Others, Betty Bigombe Kuala Lumper, Mulam Blaak Brussels, Moses Kizige, Moscow, Zaake Kibedi Abu Dhoabi, Prof. Sam Turyamuhika Mogsdishu, Nelson Ocheger, Abuja, Rebecca Oteng, Addis Ababa, Ruth Aceng Ottawa, Sam Male Sebulime Cairo, Haji Farid Kalisa, Kinshasa, Brig. Ronnle Chabrot Juba, Stephen Chebrot Doha, Mohammed Kisamira Tezikuba Telhran, Isaac Sabulimba Rhyadh, Dr. Hasan Gaassan Galiwingo Niarobi, Oliver Womekkha Tokyo, Paul Amuro, Pretioria, Col. (Rtd) Julius Kihaanda Luanda, Judith Nsababeera Guanzhou,
Elisabeth Nsaazinavvaka Havana.
Deputy Ambassadors, Lt. Gen. Charles Angina Cairo, Alfred Nnam Abuja, Maj Gen. (Rtd) Mugisha Mugadishu.