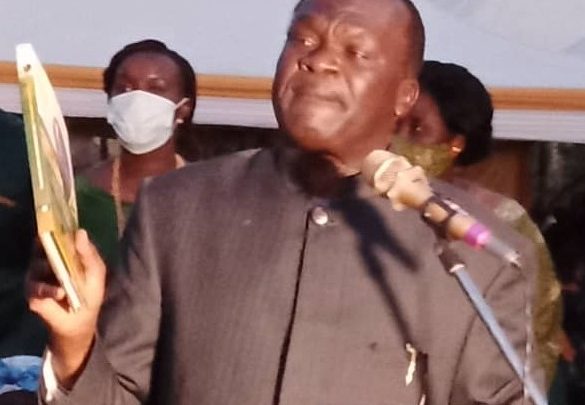 UGANDA: IS THE DEATH OF JACOB OULANYAH RELATED TO MUSTARD SEED PURGING?
The Mustard Seed book in play
President Museveni says he does not believe in political assassination of the opponent.
Political commentary.
Okumu Livingstone Langol is Social political analyst and a veteran journalist with 30 years as foot soldiers, in the field both working within and without the country.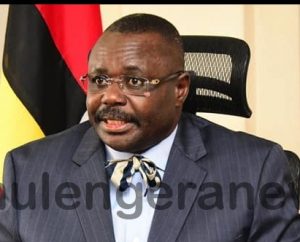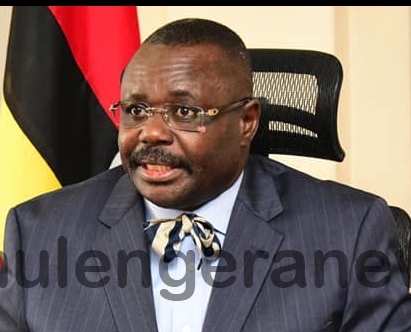 GULU CITY-UGANDA: On the 9th of October 1962 Uganda gained independence. The protectorate Government, the independent Uganda nation inherited many problems giving Prime Minister Apollo Milton Obote the formidable and unenviable task of welding the various communities of the Country into a modern nation-state.
According to record, by 1962 independent Uganda was still a rather fractured and disparate entity divided by a multitude of ethnic, linguistic and regional cleavage. During the early 1960s there remained a persistent and unbridgeable gap between the various communities in Uganda.
The then Sir Andrew Cohen, Governor of Uganda from 1952-57 noted that nationalism is still a less powerful force in Uganda than tribalism's how far, to cut the story short. What have we gained and what have we achieved from independence?
Ugandans awash with political back lust characterized with the big sorts facing alienation of recently, first it started with Joan Kagazi Senior Principal State Attorney who was heading the Directorate of Public Prosecutions' war crime and anti-terrorist Division was gunned down in cold blood in April 2015.
On 3 March, 2011. The former Gulu RDC Col. Walter Ochora died at International Hospital Kampala. Doctor report indicated that he died with respiratory complications
On May 16, 2004 (age 63) Francis Ayume killed in road accident according to government report, but an eye witnessed Abraham Waligo the survivor says he was gunned down in ambush along Gulu Kampala highway
On 8, Nov.2016, Mai Gen. Julius Oketta dies at 60, Gen. Oketta the Deputy Coordinator Operation Wealth Creation, report say died this morning at Kadic Hospital, Kampala
Then there are more questions to be asked then answers to the mystery surrounding the death of the police spokesman, Andrew Kaweesi, his bodyguard and driver, all of whom were assassinated by unknown gunmen. This was in March 2017.
Then on June 2018 the assassination of Ibrahim Abiriga, questions asked who killed him, he was gunned down on his way the same place Joan Kagazi was short death…
Then in 2021, on June 21, 2021 there was attempted assassination killing of Gen. Katumba Wamala shooting; Uganda minister daughter killed and in the saga.
On 2 September, 2021 Gen. Paul Lokech was killed, reportedly by blood clots according to Uganda Medical doctor's report, however, the family members and Acholi community allegedly decries that Gen. Lokech was killed in cold blood.
And late on 20 March, Jacob Oulanyah, the first Speaker of Parliament died at Seattle cancer Institute, USA, a report from the Seattle Cancer Institute has to be released during his burial schedule on April 8, 2022.
However, his father, Nathan Okori claimed that his son was poisoned by two people, a lady in Kampala and a man from Omoro district.
Information reaching Oyeng Yeng News desk say his father Okori now fears for his life as unknown caller is wringing him in the night intimidating him not to disclose who killed his son, sources intimates.
According to President Museveni Mustard Seed book, he published way back chapter 23 it says, President Museveni in his book. The Mustard Seed revealed there is only one tribe in Uganda that you must deal with, if you want to control state power use the Acholi tribe and for years since the bush war, in 1981-86, for example for those people who are old enough.
The master plan Okello Kolo and the bulk of Acholi Uganda National Liberation Army UNLF who either captured or was cut off during Tito Okello 1985, Nairobi Peace Talks.
Also, there are numbers of high ranking Generals that have been strong back born of President Museveni military power, namely the late Maj. Gen. Julius Oketta, Col. Walter Ochora, Lt. Gen. Lokech, Lt. Gen. Charles Otema Awany. Including so many sons and daughters who are now in high positions in UPDF.
By 1995, when Uganda Constitution amalgamation, formerly National Resistance Army (NRA) to Uganda People's Defense Forces (UPDF), reports say 70 percent of Uganda military forces was the bulk of Acholi nationality.
The same Mustard Seed book, President Museveni reveals in his writing that, if you want to maintain power, strike the heart of the popular interest of the Acholi by eliminating their leading leader. The Mustard Seed book account is not by surprise.
In 1968, Col. John Omoya was killed in a road accident by Uganda Army lorry truck run over him while he was driving Volkswagen, Omoya was the Commanding Officer of Simba battalion based at Mbarara.
Then, Brig. Pierino Okoya, a brilliant soldiers who led the western brigade in the 1970 and whose murder has remained an unresolved because in a huge gio saw puzzle.
To cement the concrete on the coffin, there are high numbers of cadres mobilizes in National Resistance Movement (NRM), for example, Tom Apila, JB Ocaya, special Administrators, Odongkara Lakana, Obol Akal, Kinyera Pa Atingo, Odong Phillip and John  Onyango Odongo were the first phase of SAD.
Then came the second phase of NRM mobilizes, who worked with the likes, Otika Louise, Odwong George, Odok Wod Ocheng, Bosco Oryem Canogura and many others.
The fact to let Acholi tribe works for you caused division amidst them, let them be poor, they will work as slave for you forever.