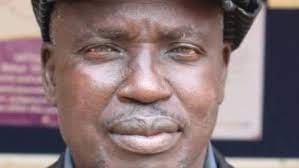 UGANDA: BROTHER SPYING ON EACH OTHER-ARE THE LOU CURSED?
What befall us, to become ploy for the aliens
The 1960s, or before Uganda achieved her independence, Luo kinship their relationship was very strong, especially those who were working and staying in Kampala city, Nairobi, Der-se-lam City. Whenever you come across any Luo speaking groups they will embrace one another and the fellow would even accommodate you, keep you for years until you get settled.
But, nowadays Luo speaking groups are the most enemy amongst themselves, spying on behalf of the enemies. Look at what is happening in the media, UPDF, Uganda Police Forces, civil servants name it. The story is woeful.
GULU CITY.UGANDA:  I sat for my Secondary Ordinary Secondary School leaving Certificate in 1985, and all along I had wanted to become a soldier after graduating from medicine. Because Dr. Alpnose Okwera, Dr. Bodo, Dr. Okidi all were role models from in Awere community.
Primary schools like Awere, Odek, Laloggi, Minja, Opit, Lukwir Lakwatime and Lakiwir all the eyes of boys and girls were set to become doctors, anything sort of that was not our hobbies.
However, things fall apart in our family, we lost yet another bread winner, my brother who was working in the ministry of Health Uganda Medical Story Okongo Bernard passed on just after the fall of Uganda Dictator Idi Amin.
By that time, I was in Primary Seven at Awere Primary school, as usual we had to join arrows groups who were fighting Amin's soldiers who were escaping the wrath of Uganda National Liberation Army ULFA advancing forces.
This gave me courage and appealed to join the Uganda army, so we went to Gulu town, by that time. This was in 1979 June. But, when we reached, I was told that the day for Army recruitment was not yet announced, we have to wait. But we can join militia forces.
When I inquired from the ULFA soldiers what is the so-called Militia, the Army officer told me that those are the home guards, you can join the army and you will be sent to fight the enemy without training. I asked the officer how it was.
Because in our village Amuwolo, we know many people who were in the Uganda Army, they were recruited and spent nine months in training at what was known to us as "Depot". So anything sorts of that, it can't work. We were told that during the Army training those soldiers were treated with the urine of the Lion, and I wanted to be like them too.
To cut the story short, I have to abandon school, and go to Kampala to be recruited in ULFA, we were told two names of people who can help join the ULFA, that was Okuya Lino, and Aginya. But when I went to Kampala, some of our brothers in Kampala who had learned that I had fled education, they did not agree with me, they took me to stay with them
Because Acholi in Kampala had good connections, I went to Acholi Quator Kibuli, and I was staying with John Lukiko and Latigo Odur, all of whom are my uncles.
So, in 1986, the Museveni coup happened when I was in Kampala, I had to walk with defeated ULFA soldiers from Kampala on foot up to Tororo, which for two nights and two days was a nightmare. I realized that I was going to be killed, it was at 9.00Am when I came face to face with death.
Some of you who know Bugirri valley, I was at that point, behind me, the mob justice was killing a ULFA soldier and in front another one was being slaughtered. I told myself, I am not going to slaughter like that.
By that time, some army officer had given me a motorcycle to ride, I had my sister-in-law beg which I was carrying. I had to put all those items, lay the bicycle down, and stood still waiting with the Army truck to run over me. When the army truck approached me, luckily enough, the vehicle stopped, the officers asked me what was wrong, I saw the blood. They did not talk, they loaded me on top of their looted property.
When we reached Tororo, I told them I have a brother here who works in Post and Telecommunication, I was left there in Tororo, but when I went to the post office, it was deserted. Upon inquiring where he stayed, from the nearby building around the post office, I was told that he stayed in mailo two, Tororo- Kampala Busia road junction.
When I reached my clan brother's home, Oryem Komakech welcomed me and kept me for three months, he was a brother in need and brother indeed.
Until March, 1986, when the groups of National Resistance army, NRA, came and grabbed all of us, Oryem Komakech, one Okot from Bwangatira, his work mate, and took us to Malaba dungeon.
I remember that day very well, it was on Sunday at around 9.00AM again when soldiers came for me, an incident that happened before my arrest, tears were flowing on my check.
Finally, when I was arrested, they put us in the cell, those UNLA who fled to Kenya were brought back, many were killed in the night, blood was flowing from their cell.
In the morning, all the surviving ones, those who were former UNLA, Major Okello Kolo came and took them to Kampala.
I was left alone in the cell with two NRA army men, whom I was told were FEDEMO who were supposed to kill me in the night. But before that I wrote a letter to yet another daughter of the soil, one called Ester Ajok, she was in-charge of Malaba Custom duty. As I was losing hope, came the power of women, Ajok Easter came with three of them, they were holding keys in their hand.
What happened, the District Police Officer and the NRA commander quake and they became wet in their pans, I was removed from the cell, and wished away in Kenya.
If they were working for themselves, they would sell me off to the NRA, but now, I have run away from Northern Uganda Media Club NUEC because of the few sales out, because Luo are now spying on one another kito kidogo.