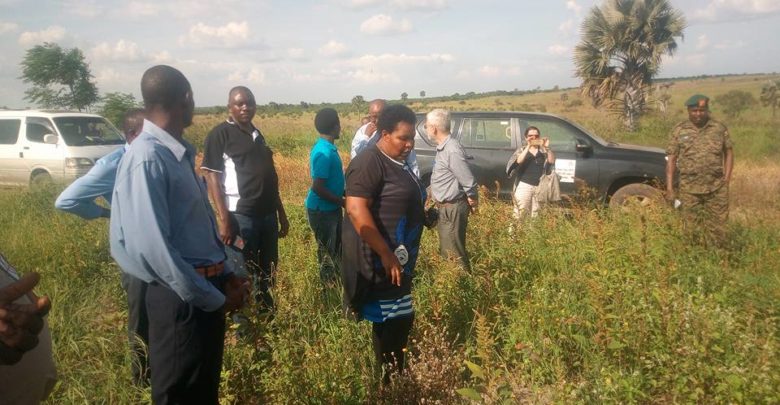 UGANDA: ACHOLI SUB REGION IN 2021 TO HAVE DELIGHT CHEERS JUICE FACTORY.
I managed to make it in Nwoya district, Northern Uganda becomes one of the best fruits growing farm.
Dr. Julina Adyeri Omalla  came all the way from Tororo, Eastern Uganda, predominant the Luo origin invest in fruit farming, now just in 2021. One of the first juice industries will be operating in Acholi Sub Region.
NWOYA-UGANDA: In the just concluded UN-TEC MD programmes organizing it first ever investment, under the "Theme Northern Uganda- the Emerging Investment Frontier" to initiate dialogue inter-alia various interest groups- public and private firms, investors and local communities.
The aim is to explore partnership and identify high-growth investment opportunities that will create economic, social and environmental returns in Northern Uganda have been born with 10 agenda.
Mr. Collins Apuoyo the current Team Leader UN TEC MD has vet private sector development experience in several African Countries including Kenya, South Sudan, Zimbabwe, Nigeria and Uganda.
With special focus on Agribusiness over 15 years was homage in Gulu City to be with armful businesses that brought Dr. Adyeri to debate in the UN TEC-MAD environmental conference in Gulu.
Oyeng Yeng News had an exclusive interview with Dr.Adyeri about the genesis of a new era of fruit industry in Northern Uganda, was she aware of the danger of the northern Uganda post conflict?
Here below is Dr. Adyeri long journey to wealth.
Verbatim
I managed to make it to Nwoya district; I came to Northern Uganda, and began to access land through Nwoya district land board. Then we bought land from local owners as district advanced.
We didn't have issues community because we had signed a Memorandum of Understanding with Nwoya district.
Since then we worked and planted 1000 Graph, 100 acres of Mangoes, 200 acres , of Grave, then we also planted 200 acres of Oranges and 50 acres of juice fruits.
Planted 500 acres of commercial forestry colonial Eucalyptus tree, we also have medicines tree of 560 species.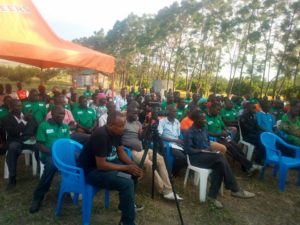 We have a mother garden where we lay the Nursery seed bed plantation. In all, we have 1700 acres of land in Nwoya at Lungulu Sub Country. Because I would invite them and put them in groups and solicit help form them, things like planting mendacious, mangoes, grapes and simsim.
We have been supporting community in Nwoya district in food grower and founded Cooperative Society.
UN Women supported us, those are our supported by the UN Women, and 2000 Women were supported by UN Women.
They give them money and planting material, those women have hoped that they will supply us with mangoes to the fruit factory.
They grow and get money to help themselves, for six years I have been in the north, in Lungulu Sub County 54 kilometer out of Nwoya district.
Would you mind telling us the people you have been supporting?
Dr. Julina Adyeri:  Off course, Vincent Nyagole, Opok Robert they are the ones who sold us the land, he is also part of the group we are supporting.
In Alero Sub County also, Nwoya district, we have 1000 planted simsim, grave and Mangoes.
The challenges we have is road infrastructure and changing the mindset of community and organize on managing their group, they still belief that the donor will give them free handouts.
Another challenge is that; mangoes take time to mature, so it doesn't usher quick money; also we have the problem with fruit supply.
What is now the solution for your mindset since they community they are still dragging their feet's?
Dr. Julina Adyeri; the solution, we have as Delight farm institution with the farm members are trained the framers.
And we have students learning on land owner skills from Bobi Technical Institute, Nyapera Forestry Institute from Masindi district, Loka Opiyo Yumbe district.
We are going to build the factory in 2021, we shall be making juice factory from Nwoya district. The Delight Ltd Cheers Juice.
Delight Cheers will produce 12 metric tones per hour, it will the biggest in the country.