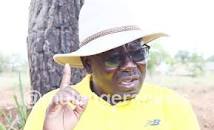 UGANDA: ACHOLI CHIEFS CLASHES WITH GOVERNMENT AGENT ON SALE OF CUSTOMARY LAND TO ALIENS
"I think The Rwot has complained he must come to me, but I think it is still an allegation. I cannot take it as subjective" Onyuk Omoro RDC warn
"You the government authority agent who are here, who give you authority to allow aliens to invade and hire land to bring cattle rustlers in my place, thief, robbery and night dancers has invaded Puranga chiefdom." Rwot Ochan Jimmy Luwala decries.
If the Acholi leadership does not open their eyes, with the current invasion by foreigners who flock to buy land in Acholi sub region, when war is called now, Acholi population would be outnumbered. Because the number of Lango, Buganda and Bunyakole who are acquiring land in Acholi sub region today are more than the population of indigenous.
"I think The Rwot has complained he must come to me, but I think it is still an allegation. I cannot take it as subjective" Onyuk Omoro RDC warns.   
OMORO DISTRICT-UGANDA: Dark cloud covered Ajan village near Joseph Kony Lord's Resistance Army's chief Awere hill 80 kilometers east of Gulu City, on Saturday October 22,2022, with the awesome attack by Rwot Puranga Ochan Luwala on government agent's on spearheading land sales.
"Asking Omoro district leaders who allow you to snake foreigner in his chiefdom." Rwot roared.
Sea of crowds dare the scorching sun's winged who hang over them at noon, as mourners battling angst and pain to bury their loved ones, son Bosco Ocaya Adebe. The former Chairman Local Councilor 3 of Odek Sub County who was supposed to be laid to rest at his ancestral home in Ajan village.
All dignitaries who paid tribute to the last son of Lamla clan chief demise Ocaya Adebe spokes all sort of praises, wealthy live life of him, including Okello Peter Douglas Okao, the Omoro Chairman Local Councilor V. who says we have known the late Ocaya Adebe for being initiator of development in Odek Sub County by opening road that now lead the Sub County headquarter, but never mention the social evil thief, robbery and burglaries that befallen the Acholi chiefdom.
However, Rwot Ochan Luwala did not mince his words, "Nga ma owacci wun me ye ki lurok me donyo ka mayo ngom ki panggo ngom ilobo wa, labonge ngeca." Literally means, who gives you the mandate to let people of unknown destiny to settle in my areas without my knowledge, you the government agents burnt to hoodwink us. Now those people have turned wolf, they are robbers. Thief, housebreakers and night dancer killers."
Adds, now Orapwoyo Sub County is an epicenter where you can find all sorts of rubbish in the name of alien population over pouring out numbering Acholi population, Rwot Luwala lamented.
Okello Peter Okao, the chairman LCV of Omoro district when contacted, acknowledged, that indeed vices circle burden is looming in Omoro district and Acholi sub region at large, but asked the Black Star News Correspondent that he will calls back, but by the press time he did not called back.
Andrew Onyuk, the Omoro Residence District Commissioner (RDC) in his reaction to Rwot Purange, Ochan Luwala says we begin by the law. Uganda Constitutions says every citizen of Uganda allows everybody to settle in any part of the country. Whether brother's son's uncles or sister the Uganda constitutions allow them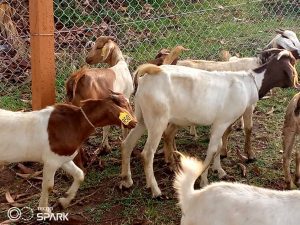 "Article 29 close (2), allow any Ugandans to settle anywhere in Uganda: The law allows them to settle anywhere whether Rwot called Langi aliens so long they did not commit a felony, it is their personal right to settle in Acholi sub region." Omoro RDC dismissed claims by Acholi chief.
However, the RDC Omoro backtrack his statement, saying although his office has not received any reported complaints on the alleged outburst by Rwot Ochan Luwala, his chief. If it's true that the newcomer, people from Lango Sub Region who come to hire land for cultivation, are now engaged in stealing, poisoning the community who gave them land for hiring, the law will catch up with them, Museveni's government agent Onyuk RDC re-echoed.
"Theft is theft, if anyone moves and settles in Orapwoyo Sub County, the law allows the person to settle. But, the thief should be taken as a criminal, if anybody is talking like that, he is ignorant of the law. If Rwot Puranga has issues disturbing him and him and his poverty, criminal is criminal, whatever is talking it must be based on intelligence report and must be reported cases.
The Omoro RDC, challenged its Chief, Rwot Ochan Luwala that instead of talking in public he must report those cases to his office, or the matter should be reported to the police Station.
"I think Rwot has complained he must come to me, but I think it is still an allegation. I cannot take it as subjective" Onyuk Omoro RDC warns.
Omoro District Vice Chairman agree with Rwot
Isaac Newton Ojok, Omoro Vice District Chairman Local Government V, says generally whether you are Lango or an Acholi so longest you are staying in Orapwoyo or elsewhere in Omoro district, or Pader district judiciary under Puranga chiefdom you must respect the law and constitutions of Uganda not to be engaged in felony, he warns.
"We don't segregate tribes and repeat warning say by Rwot Ochan Luwala which is true, we appeal to those newcomers to follow the law, I am a Lango who have settle in Omoro district, I was born here and my forefather was born here, if those Lango who are coming to cause travel for us, the law will take its course." Omoro Vice Chairman Ojok Isaac warns.
Ojok Isaac also without mincing words, says. "So those who come from outside must go back where they came from."
He revealed that they are going to use police patrol including UPDF and district leaders. They are going to use community information backtracking records, through Local Councilor 1 office residence, and will register where you come from.
Whether you have a bad record or not, and also deployed amongst other intelligence data to help their office to weed out bad elements, Ojok Newton mooted.
In 2019, Langol Langaki aka Oguli was poisoned by a Lango women from Lakim village, and that Lango women happened to have poisoned one person from Orapwoyo village before settled to Lakim village, and after the accident she fled back to Aromo Sub County in Lira district.
Patrick Oloya, Local Councilor 1of Loyoajonga village, Orapwoyo Sub County is an eyes witness, says last year 2021, during dry season. His community lost over 100 goats and fifty cattle in the hand of newcomer
Oloya narrates, Dyenggi orweny ma dwong, I oro, dyengi wa nongo ma kineeko gi ki wuku cin iyi gi ki weko ma dwong ataa, kun ki ceto ki ringo ma ki yango ma kato apaa, pol jo lutim bal man lupang ngom magin panggo poti." Literally, we have lost more than 10 cattle to those who come and hire our gardens and mostly those who come later to harvest the produce." Oloya reportedly recalled.
He agreed with Rwot of Puranga, "Since, his representative in Idobo parish has been appointed, such issues are going to be handled at a higher level." Oloya lamented.
Mike Odongkara, the area's Local Councilor 3 administrator of Lakwaya Sub County, Omoro district condemned the current land hiring, and selling of customary land. Says this is a new way of disempowering the Acholi community.
"I appeal to Rwot Ochan Luwala to calls for the meeting of all the Chairman Local Councilors 3 of all his chiefdom to come and discuss the current land sales by individuals, because instead for our people to be engaged in commercial agricultural farming, instead our people are opting to auctioning their land." Odongkara urged.
He stressed that even if we all speak Luo languages, Lango is taking over our land because we are selling the land very cheaply.
Today when we called for immunization vaccination against polio, the population of children that are to be vaccinated in Lakwaya Sub County is about 1,500 children compared to Akidi Sub County which boarding Lakwaya Sub County, is about 3,000 doubling Lakwaya Sub County, Odongkara lamented.
Odongkara reasons cannot be rule out, in 2017 when Gulu Municipality was agitating for city status, the population of inhabitant people living in the then Gulu Municipality could not be numbered to get Gulu City status, until part of Omoro and Aswa counties was added to Gulu City in order to allow it to have city status.
Odongkara argues that for Rwot Puranga to achieve his calls, he must spearhead drastic and radical change, we must begin to transform our youth to be productive workforces.
"Most of the burglaries taking place in Lakwaya are being headed by youth who are the conduit, one home of Adum in Lukwir village was attack last week, when the Adum's son came out by the time thieves raided his place, what did he find out, the person who was outside his home, a boy from the village. And the aliens who came with a lorry truck to load over 100 goats from his kraal. When he made alarm, they all fled the scene." Lakwaya LC3 chief recalled the incident.
Anywar Okot 56 years old, a residence of Layibi central village Gulu City 4 kilometers South of Gulu City says the community of Onang village and Layibi Teko so far have killed four thieves who have been caught in the night with stolen cows.
"I am still in the Northern Corridor, just at least two hundred meters from the roundabout road block, I have netted 10 goats from thieves who wanted to by-past the roadblock, and they landed in my hand. You know with goats when they come across light they rebelled, failed to walk, they made loud long jumps. Definitely the sound of the jumping will wake me up." Anywar reveals.
In conclusion, Anywar disclosed he had caught one thief who was walking past midnight with a stolen goat, he had a fake gun, when I approached him, he raised the timber toe gun, but I realized it was a fake gun, when I advanced toward him he fled, but later fell into a pit.
"We the Acholi community, we need free things, instead of working, if you have resorted to playing cards, playing pool and buying boda boda, we need a strong leader to push us back to period of 1960 when one does not work in the family and you will not be given food." Anywar joined many elders who called redress the cultural norms.
In Bobi Sub County, goats are being fed with (cet kong) fermented waregi and later put it in a sack to avoid them making noise.
Koch Lii, now being occupied by people who hailed from Lango sub region, while Palaro Sub County in Gulu District have even Local Councilor 1 and 2 of the area, Bunyakole and Muganda from South-Wester Uganda. Also in Lablala Sub County, Amuro district the new communities are from Western Uganda.
Rwot David Onen Acana II, Acholi paramount chief in 2016 organized the community of Angagura to chase away cattle keepers from western Uganda who sneaked in over 20,000 head of cattle from western Uganda into Aswa ranch.
Later, the Balalou community dragged Rwot Acana II to Gulu High Court, this matter is before Gulu High Court.