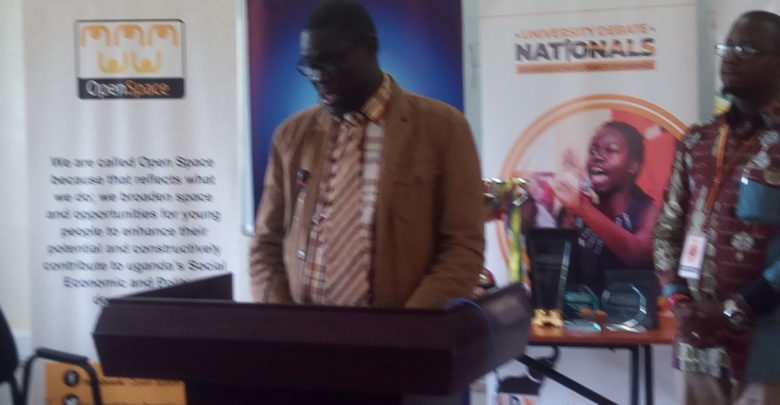 LIRA UNIVERSITY TAKES OVER GULU UNIVERSITY WITH NEW FACULTIES AND GOOD STEWARDSHIP UGANDA:
Prof. Ogwal Okeng of Lira University has developed more nine new faculties which includes Bachelors of Sciences and Technologies, faculty of Mass Communication, and Law Development Center. The faculty has big land compare to Gulu University, Lira University, Muni University, and Kitgum University respectively
.Gulu University weak leadership is emanating to the back log of in efficiency and effectiveness of Dr. Ben Otto who is the Chairman of Gulu University when the plan for developing new faculty was presented to him, he says, there is no need to come up with new academic program.
While Prof. George Openyjuru Ladaa, now two years in officer cannot come up with strategic plan to developed Gulu University, a lecture on anomies says.
A number of lectures who talk to Oyeng Yeng News say the leadership of Prof. Nyeko Pen Mogi whom they thought failed Gulu University was batter. Sources allege that Prof. Openyjuru is even recruiting support staff across from West Nile (sic).
GULU-UGANDA: Even if Acholi National Conferences schedule to take place in December 19th to 21fst 2019. It would be a night mare to realize Acholi Agenda if this kind of poor leadership still exists in Acholi we should never expect any development to the community.
Gulu University was opened in 2002, after along struggle with Lira University was proposed to be the new university after Gulu University when Cosmass Adyebo was the Prime Minister who was at the center of power.
However, when Dr. Pen Mogi was appointed as Vice Chancellor of the University, he extended olives branch to grant affiliated Lira University.
Lira University now has come up with many Bachelors of Sciences and Technological studies that will see the new University measure up with the oldest Universities like Makerere and Kyanbogo respectively.
According to Odong Peter which is not real name, the former student of Lira University says. The faculties are more organized with a lot of new coming Sciences course.
The new courses are; BSC Midwifery, BSC Public, BSC in Community Philology, and Physiotherapy, BSC Computer Science, BSC Medicine, BSC Electoral Engineering, BSC in Medical education, BSC in Aero Space Engineering, BSC in Mechanical Engineering, these are new coming faculties.
Also Lira University is coming up with other new courses that include Master in Business Administration and master in Public Health.
While Gulu University are still stacked with the oldest Faculties which includes, Faculty of BSC in Agriculture, BSC in Medicine, BSC in Computer Science BSC in Business Administration, BBA in Law, BBA in Account Finance BBA in Education and Dip in Pharmacy.