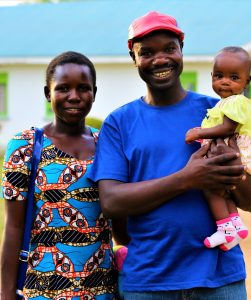 Two year down the road, UNICEF has tried to woo the Uganda government to partner with them in a joint venture to map the internet services to all schools in the country, but the government is still adamant, and yet the Rwanda government has implemented the UNICEF program.
In Uganda, the top officials from the Ministry of Education and Sports owned a number of private schools with exorbitant school fees levied on parents. The notable school include, Nalayia Secondary School, St Lawrence college.
GULU CITY-FRIDAY, April 28. The UNICEF Country Head of Program is pushing the government of Uganda to let the Ministry of education meet the current global challenges of G5 where all information is valuable with dot.com technological advancement by programming all schools to acquire internet services.
According to UNICEF Head of Consultancy based in New York City, in a confidential tip to the Black Star News, Uganda Correspondent that they have been in negotiation with the government of Uganda to allow them to partner with the Ministry of Education to map all schools. Their work is to connect schools where there is an internet service provider they put Blue, but where there are no internet services providers, they marked it Red.
"We have been in talking with government of Uganda to allow UNICEF make joint partnership to connect all schools by putting and sponsorship free internet services, and even buy computers to support learning, and also buy laptops to all pupils and students, both from lower education center and post-secondary education. But the government has failed the UNBICEF, and yet the government of Rwanda welcomed the UNICEF programs, and they have implemented their program." UNICEF Head of Consultant codified to the Black Star News.
UNICEF wants to support each learner, to have lessons through a program by supporting them during school hours, the learners will have the internet, but during off school hours, learning materials which are in terms of documents will support them for revision.
Ofwono Pondo, the spokesman of Uganda Government when contacted by our news source for comment, why the government of Uganda failed to partner with UNICEF to map and program free internet services in all schools, and yet Rwanda government partners with UNICEF?
Ofwono Opondo in response expressed shock, do you mean that UNICEF wanted to partner with the Uganda government? He asked.
However, later on he directed the Black Star News to contact the Public Relations Officer of the Ministry of Education, Dennis Magamba.
"You better contact Ministry of Education Public Relations Officer Dennis Magamba, he is in a better position to answer you." Ofwono answered back.
The Uganda Government through the ministry of education has come up with a proposal on curriculum just as the new lower secondary school curriculum, as well as the expected upper secondary school curriculum, the primary school curriculum too, will be competence-based curriculum.
According to the proposal, there will be practical sections under the expected primary school curriculum in each of the subjects. For instance, the English subject, which has been 100% written, will introduce an oral assessment for learners.
The learner will be assessed on reading, speaking and listening skills of the language.
During assessment, it is proposed that oral, as well as written, will each account for the final national examination.
Under English, repeated content, such as language structures, taught at primary 4,5 and 6 are proposed to be studied once. According to information privies to the Black Star News, the learners will not study the same in the subsequent years.
Under integrated science it is proposed that topics such as germination, will have practical exercise, where learners will be expected to grow the actual crops.
The government also proposed to introduce coding, where learners will be introduced to new technologies.
Grace Baguma, the Director National Curriculum Development Centre, NCDC, in charge of the curriculum review says the new curriculum will focus on elimination of obsolete content and repetition, as well as overlaps. In addition, she says the curriculum will also focus on reducing overloads which are mainly caused by factors mentioned.
"There have been complaints about the too much work we load learners, therefore, during this review, we will also focus on reducing content"
Currently the ministry of education has recommended coding because if they are to produce scientists, it must start early, the government will have more learners, they will better and much more learners instead in science at the upper levels.
The government of Uganda have thematic curriculum which has several challenges especially focusing on just literacy and numeracy, but the review will be focusing on skilling
Premised on teaching learners in local languages in the first three years of primary level, the theme was rolled out 16 years ago. The current system, primary Four is a transition year and English becomes up to primary Seven.
The curriculum is based on three main Principles-Rapid development of literacy, numeracy level, and the life skills at lower primary.
However, the Uganda government has come up to review education curriculum, but there the principle of neutrality and impartiality does not mean the present conditions appear as justified in the sense of education status quo neutrality where private owned schools are being owned by top brasses in ministry of education and state apparatus.
Lamuno Joyce, a community Health Worker trained in Nairobi Kenya, is one of the Old Girls and Old Boys of Lalogi Primary School in Omoro district, Northern Uganda, last month, in April, Benedict Labeja Oboura had organized a get together of Old Boys and Old Girls.
Lamuno and Nyeko Ponzio were the only OB and OG who turned up for the meeting which fell on Saturday Easter, she took the occasion to chat with the community of Laloggi, in her narrative, being community workers I went and bought myself a pan cake and sat with boda boda riders in the center and asked them if they were aware of the get together meeting.
Lamuno lamented that she was surprised, each person says the meeting was meant for the elite not the commoners, because the meeting was to find the way and means of improving education performance.
Lalogi and entire primary schools in Acholi sub region bear the brunt of rotten and poor education, the community members themselves cannot afford the subsidized school fees though the government has introduced free education, most parents cannot simply pay 10,000 shillings as required of them but prioritize other things outside education.
"The community needs good schools which should be upgraded to suit effective learning in order to bring development, that is why she values old government set up of education in the traditional schools compared to private owned schools which are not best suited and not effective for the community and at the same time have unlimited resources compared to government schools which are being neglected by top officials in the ministry of education.
"For older generations like us, who studied in government owned primary and secondary schools, we value standards of those old schools because they are results oriented, tailored toward empowerment of learners, but private owned schools are after-hood performances of learners, but they lack pupils and student's stewardship."
Lamuno decries that, first there is the question of historical imbalances of education, those candidates who hail from the South of the country, they perform well against the background of education in the North. This is based on ethnicity and race.
The current parents in most schools in Acholi sub region who their children are in primary schools, their ages are within 30 to 40 years old, they grew up in IDP camps. Which means they do not value education.
They cannot even follow up their children in schools, giving leeway to ongoing pupils who are supposed to attend classes, but they end up in video halls watching movies.
https://www.advance-africa.com/PLE-Results-Top-100-Schools.html
The Uganda Examination results 2021/2022 out of 100 best performing schools in the country, there is only one school in Lira, Lango Sub Region, one school in Gulu, Acholi Sub Region, and one school in Arua, West Nile Sub Region. And all the best performing schools are in central and western Uganda.
https://news.mak.ac.ug/wp-content/uploads/2022/11/District-Quota-Verified.pdf
Makerere University office of the Academic Registrar admitted Applicants, academic year 2022/2023 scheme; district quota degree category, under graduate, when you check the names of students admitted and their schools you will get to know why the division between North and South divide is affecting education in Uganda.
Worse still, Gulu University based in Acholi Sub Region admitted 80 students for Medicine degrees, but you can find only 4 students from Acholi Sub Region being admitted to pursue medicine, this applies to technical academic disciplines like Engineering, Law courses.
James Ojok Onono, Assistant Public Relation officer for Gulu University says Gulu University they just wait for government admission on district quarterly bases, which means if admission for the students on medicine do not favor Acholi sub region. Gulu University their hand is tied.
"Wait if you want full lists of Gulu University admission students in medicine, and other relevant disciplines, I will give you tomorrow, Saturday April 29.