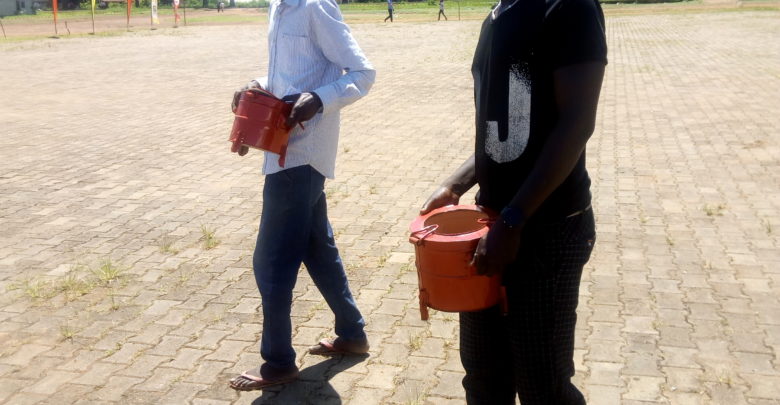 UGANDA: RENEWABLE ENERGY TO SAVE NORTH UGANDA FROM ENVIRONMENTAL DESTRUCTION –EXPERTS
Grace Walukamba the Communication Manager for UNREEEA is rooting more for use of renewable to save Northern Uganda from the current destruction of trees for fuel.
The energy company has seen the dire need for alternative energy sources in the region following a successfully energy expo of 2019 week in Gulu.
"What I know about Gulu UNREEEA a week long show, it has created awareness within community abut Renewable Energy saving stoves. People will abandon the use of firewood opting for Energy saving appliances"Walukmba .
GULU-UGANDA: A month ago Uganda National Renewable Energy and Energy Appliances held a week Expo Promotion that attracted 40 difference Renewable energy saving companies.
The expo was aimed at creating awareness to the locals on the alternative use of energy in the region.
The UNREEEA Uganda National Renewable Energy and Energy Efficiency Alliance Communication Manager says the products   brought in Gulu include energy saving stoves and other appliances which were all bought.
"The people who were using one bag of charcoal for a month now can use it half." Says  Walukamba.
He explained that the use of renewable energy is to measure against the drastic impact of climate change in the region orchestrated by environmental destruction for fuel.
He urged the locals to embrace alternative sources of energy which are less destructive to environment if the country is fight against climate change.
"You find Acholi supplying charcoal in Kampala, but instead can supply the whole country with boigas.Cutting trees is like they are tying logs on their next and throwing themselves in water"   Walukamba explains.
According to him, the alternative sources will result to less cutting of trees ,hence, less emission of green gas like carbon and methane on the atmosphere.
Eng.. Denise Ariko, the engineer working for GIZ  revealed that the German Organization will promote  renewable energy in Northern Uganda for next three years.
He commended the energy expo in Gulu saying the week  long has been very successful to create awareness to the locals on mass benefits of  embracing the use of affordable alternative energy sources.
"In 2020, UNREEEN will have trade  fair in Lira and in 2021 the Expo trade fair will be in Arua to promote its agenda  for clean Energy ." Eng. Ariko revealed..
Ms. Jenifer Auma from Lira walked out of Gulu with smile after she realized a good sale on all her 150 Renewable Energy Saving Stoves.
For 10 years, Auma has never realized such a good sale until in Gulu at the expo.
Renewable Energy Saving which will be held in Lira Town, she has never sold all her goo
"People like our Energy Saving Stoves; I have been selling it at UGX 18,000, she now my stool is empty." Ms. Auma pointed at her stool.
Murhhid Maganzi Salesman 29, is yet another happy salesman at the expo.
4 kilometers west of Kampala outskirts, Murhhid came in Gulu with 500 Energy Savers packed in truck but left Gulu with empty truck. Most of his products were bought at UGX 800,000 and UGX 30,000.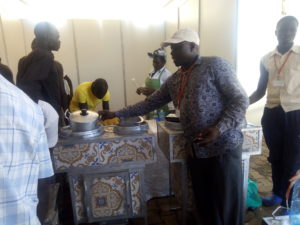 "The weather has been very good for me which I didn't know before, the rainfall is one of the best in the country which must be preserved" Murhhid recommended.
Thomas Obol 40, a businessman from Olayo-long Layibi Division says the expo has opened for him a new market which has never been before.
"I have remained with few ones, this one is even bought, but I negotiated with the person to let me have it for promotion only" Obol told Oyeng-Yeng News .
When the customers want I can go and transport those who are still left in the workshop." Mr. Obol pointing the above energy saving stoves.
He says for the last six years in the business, he realized that most businesses in the region have collapsed as people tend to copy from one another than being unique.
Gulu expo has attracted all secondary and Primary Schools in Gulu, hotels and other major Institutions.
The expo was marked with series of activities which include inter-school debate completion that saw Mother Ludia Primary School emerged champions and giving off solar panels and biogas to the major Institutions.
"Gulu Renewable has proved to us that northern Uganda has prepared for climatic mitigation. We shall support them." Walukamba re-affirmed.