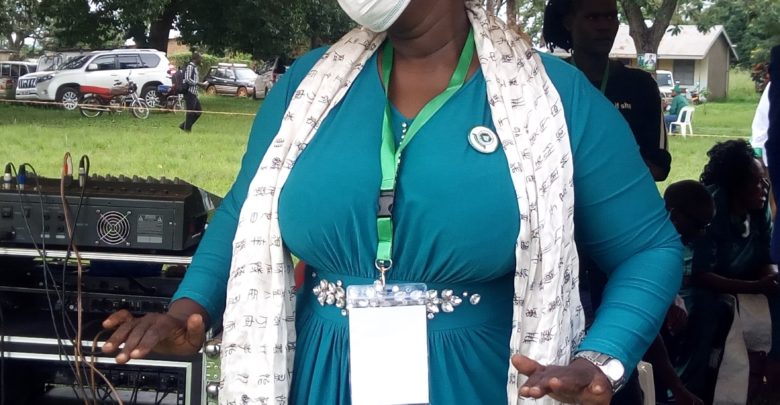 UGANDA-PROVINSUM OF EDUCATION WITH DAUDI OCHENG
If not Lacito Okech who made blood relationship Lou Gang turned Handing, them who
BUGANDA PROVINCIALISM AND THE DAUDI OCHENG PROJECT.
By Pilipo Oruni Oloya
Saturday 26 September 2020.
Buganda provincialism has always expressed itself in the most unlikely situation. The British were aware of Buganda nationalism and were under no illusion that Buganda would loyally remain part of Uganda for ever. I believe that it was in preparation for this eventuality that the British engineered one of the most ambitious constitutional schemes in Uganda- the Daudi Ocheng Constitutional efforts. Many people think that the role of Daudi Ocheng, and particular his closeness to Buganda was accidental. In fact it was a well arranged state project. What most people do not know is that Oceng never sat foot in a classroom in an Acholi school. Ocheng started his primary education straight from Buddu. This was deliberately organised by the government. Sometimes in 1932/3 Rwot Lacito Okech the father of Ocheng was invited for a meeting in Mengo by the Katikiro Sir Apolo Kagwaa. The subject of the meeting was to get Rwot Lacito Okech young son Ocheng, born 1925 to come to Buganda and begin school with his agemate Prince Mutesa, born late 1924. At that time Rwot Lacito already had two sons Kilara born 1916 and Abe born 1918. Both Kilara and Abe were therefore much older than Mutesa. Both of them subsequently had good education ending in Makerere college.
Ocheng was brought by his father to Mengo as a seven year old lad to join the Prince Mutesa for their first day in school together. It is said that Ocheng's mother Julaina protested against her young child (and first born) being taken away from her to a far away land in Buganda to no avail. For, Lacito was a strong willed man who trusted the British, and worked for them as a Native Official. The seven year old Acholi boy from Koc Clan arrived at the court of Kabaka Daudi Chwa before he was baptised and was simply known as Ocheng. Where upon the Kabaka Daudi Chwa arranged for his baptism In Namirembe and gave him his name Daudi , and was himself Ocheng's Godfather.
Thus the two lads started school at Buddu on the same day having already been introduced to each other at the Palace. Ocheng effectively grew up in the household of Daudi Chwa and he was all except by blood a sibling of Prince and later Kabaka Mutesa. At Buddu, Prince Mutesa had his own cottage which he shared with Daudi Ocheng because as a prince he was not expected to board in the school dormitory. But Ocheng, although quite close to Prince Mutesa was an active lad who excelled in class and outside in sports. He would spend the first and second holidays with his friend Prince Mutesa at the Mengo palace, returning to Acholi for the long summer holidays in December-January. Ocheng made the most of his time back home. He forged very close bond of friendship with his brothers Abe and Kilara , the older two, and subsequently with all his younger brothers and sisters- who were indeed many, given that Lacito had many wives. Ocheng spoke fluent Acholi as he did Luganda. It is said that Ocheng more than any of his brothers and sisters – and they were very many- would spend much of his holiday time visiting his maternal relatives and his own clansman. He grew up with a good and balanced appreciation of both Kiganda culture and his own native Acholi Wat system. By the time of his death at the relative young age of 41 years old, Ocheng had married two wives Susan Ocheng an Acholi nurse from Bwobo Clan with who he bore six children, and Emma Namuli Ocheng his second and Muganda wife with whom he bore two daughters Arach and Awilo, both named after his own sisters. Ocheing also had homes both in Awaoranga, Gulu and in Buganda. Ocheng had both the strong character of his father but he was also caring. This two qualities stood Ocheng in good stead with his friend the Kabaka to whom he remained loyal to his death, but to whom he never bowed nor knelt in following after the culture of his native Acholi where a man does not kneel or bow to a fellow man, except in mutual affection and courtesy. Daudi Ocheng was the only person intimately known to the Kabaka outside Buganda. He had been brought up deliberately as an insider in Mengo with strong ties and connections to the wider world outside Buganda. The British and Buganda state systems had hoped that Ocheng would be the bridge connecting Buganda into Uganda.
When they finished at Buddu both Ocheng and now Kabaka Mutesa moved to the UK for further education. The bond between Ocheng and Kabaka Mutesa was so strong that they could not be physically separated too far apart. Mutesa went to study Law at Cambridge while Ocheng went to Aberystwyth university in Wales to study agricultural economics.
The Daudi Ocheng constitutional project started to mature in 1959 when Ocheng was appointed as deputy Minister of finance in the run up to African self government of Benedicto Kiwanuka in 1961. Ocheng was appointed as one of first three African ministers in the Uganda government, the others being Yusufu Lule and Apolo Kironde. The move to appoint Daudi Ocheng to the government was in order to prepare the way for the Buganda Kingdom engagement with the central Uganda government. Ocheng's involvements with the Uganda government would come as a personal assurance to the Kabaka who trusted his every word.
But as anticipated by the British, Buganda stalled at independence when the Kabaka effectively asked for boycott of the 1961 self government election because of its demand for a Buganda constitution. The British finally came good with the Daudi Ocheng Constitutional trump card. Alas, Daudi Ocheng as Secretary General and Kabaka Mutesa as the Patron together founded the Kabaka Yekka Party (KY). Kabaka Yekka Party was the embodiment of Buganda Kingdom constitutionalism and the demand for a separate federal Buganda constitution in a Uganda union. Daudi Ocheng was charged with securing this constitution for Buganda while at the same time advancing Uganda's independence constitution. It was thus Daudi Ocheng who brought Dr Milton Obote to Mengo and introduced him to Kabaka Mutesa. The expectations of both Ocheng and Kabaka Mutesa was that Buganda would be granted a federal constitution, and that Obote, more than the "nationalist Kiwanuka" would facilitate the cause of Buganda provincialism as part of Uganda's national constitution. The scrapping of direct election in Buganda in the 1962 election was meant to act as a guarantee that Buganda would not join the Uganda legislature prematurely except after the grant of a federal constitution to Buganda. The Kabaka Yekka Party (KY) relationship with the UPC therefore was meant to act as a kind of political hybrid serving the interest of both the Buganda Lukiko and Uganda national legislature in order to facilitate the granting of political Independence to Uganda in 1962. I think it was not meant to be there for ever, but merely to serve as a temporary mechanism to facilitate the grant of a fully devolved Buganda constitution after independence. The KY-UPC Alliance was essentially an alliance of the Buganda Lukiko and Uganda Parliament. Members of Kabaka Yeka (KY) ie , Daudi Ocheng plus twenty others (KY-21) were elected Members of the Buganda Lukiko who were simply nominated into the Uganda Parliament on the understanding of a cooperation to find a federal constitutional settlement for Buganda, before direct election could be held in Buganda sometime after political independence. In practice, after independence there should have been held another national conference to agree a constitutional settlement of Uganda with all it's contributing parts including Buganda. This did not happen and has never happened.
In the intervening years, upto date Buganda has sought to ally its constitutional demand with a national powerbroker in the hope that this powerbroker would grant a regional Buganda constitution. The King of Buganda Kabaka Mutebi and Yoweri Museveni reached an understanding in 1985 whereby the subsequent NRA/NRM would forge an alliance in government which would result in a separate Buganda constitution. Quite like the KY-UPC alliance. The result was equally disappointing as the NRM has reneged on its undertaking and now rules roughshod over the Mutebi Buganda/ Museveni NRM , Uganda Alliance.
Once it became clear that President Museveni was not going to fulfill his promise of Buganda constitution, supporters of Mengo sought to further their aims through the Democratic Party. This provincialism has expressed itself variously as Ssubi or at times as "anti Maoism". But it is one and the same thing namely Buganda provincialism agitating for a Buganda constitution.
Recently, in the run up to the DP Delegates Conference in Gulu Mr Mao insisted that he was returning DP to the original party of Ben Kiwanuka. A party event was held at the party's headquarters during which memory of its founding leader Ben Kiwanuka was invoked using framed portraits of him being ceremonially carried high during the function. The true DP of Ben Kiwanuka espoused values of "Truth", "Justice" and "Nationalism ". Thus by definition a DP turned to its core principles and values cannot at the same time be a home for Buganda provincialism. That is why it has moved to NUP having been defeated by Mao or rather having failed to turn DP into its vehicle to achieve its objectives of Buganda provincialism. But make no mistake about it this parochialism remains as alive as it was when it was started by Kabaka Mwanga. It brought down the British government, brought down Obote I & II governments, brought down the Tito Okello Lutwa regime and now it is locking horns with the NRM. There can only be one loser; the NRM.