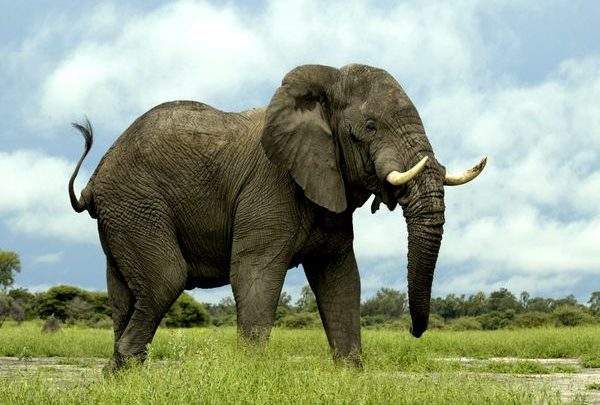 UGANDA: MURCHISON FALLS NATIONAL PARK BEASTS KILLS THREE PEOPLE IN NORTHERN UGANDA
Ranger turns poacher in order to stop the life of a wild Elephant who turned manic
Marauding elephants trampled thousands of acres of farmlands in Nwoya district and surrounding areas, destroying several grass thatched huts.
Ranger turns poacher in order to stop the life of a wild Elephant who turned manic.
NWOYA-UGANDA: When Richard Okello, 36, went to tend to his rice garden, in Nwoya district, a marauding elephant attacked and killed him on Nov. 13, this year. A ranger, a one Scot Guma, was also killed in the process of rescuing the deceased.
The deceased, a bread winner, had left two wives who are struggling to out their six children through school.
Elephants-human conflicts became rampant in the mid-2000s around Murchison fall in northern Uganda at the time people were returning from home from the IDP camps at the end of the LRA war. When locals began resettling, elephant's sanctuaries were destroyed, leading to animal attacks.
Locals have resorted to low-tech methods such as banging metallic pots to deter away the lumbering giants.
And Okello Nelson, Sub county speaker of Anaka Sub County, noted that the area where the elephants killed two people is in Lapono village two kilometre from the Game Park. . In 2008 when the community of Nwoya district returned from Internal Displaced People's Camp IDP, they went back to their village only to realized that their home had been occupied by wild animals including elephants, they  resorted to used seiner and trap in order to drive away the beasts.
One day when the elephant was killed, one of the person from community was trapped inside the beast, but his fellow friends mistook him as part of the elephant, he realized when his tentacles was scoop off. He later on he killed six of his fellow man, and later he succumbed to death too
"The victim Okello Councilor I of the Lapono, he was killed together with the game ranger when they were threatening the elephants from attacking and destroying the farmland including the community huts. They were trying to frighten the beasts, but instead the animals turned wild and attacked him, dragged his body over two kilometres and dumped his remains."
In that incident of November 13, the marauding elephants also trampled thousands of acres of farmlands in Nwoya district and surrounding areas, destroying several grass thatched huts.
"Some people lost 51 cares, others lost 18 acres while the late Okello lost 5 acres and over thousands acres of farmland in Nwoya district."  He said.
Francis Ojok, the area Local Councilor I of Laliya village, in Agung parish, at the time of the elephant attacks, two girls injured while sleeping were sleeping in their grass thatched hut.
John Bosco Okullu, the Local Councilor 3 of Koch Goma Sub County, bordering Murchison National Park, says previously in 2019, marauding elephant had also trampled thousands of farmland and killed one person.
According to him, in 2006, UWA dug 60 meter stretch of trenches along its boundary of the game park to block marauding elephants from reaching people's homesteads. However, the trenches didn't cover Anaka and Purongo Sub counties.
"What the elephants are doing, when they reach the trenches where there is rock, they will follow tranches for a long while and when they come across somewhere where there is another rockier they will make their way to people farmland. Or they can push the soil down to allow them to enter into the trench and pull soil from the other side to make their way into people's farmland." Okullu disclosed.
Okullu further says that UWA is planning to construct electric wires to intercept the elephants along their border as a means to push and block the elephants from crossing into people homesteads and farmlands.
Okullu adds that communities such as Got Apwoyo, Purongo, Anaka, Koch Goma and  Koch Lii sub Counties in the past have developed strategy of planting Red Pepper, and putting bees hive fences as a barrier for stopping the elephants from crossing from Murchison National Park to our people's homes.
"But this time there was one elephant with only one task called "Ojok "this the elephant which is very wild, and is leading larger groups of elephants for attack, it seems these elephants are a new migrant of the elephants from South Sudan." Okullu urged.
Wilson Kagoro, a Community Conservation Warden of the Murchison Fall National Park, said in his communication that following renewed attack by elephants in Nwoya and Oyam districts, the management have begun extending the electric fences to Yago-pino at Got Apwoyo Sub County.
He further admits that the management even begins to put electric wire at Yago-pino, which will cover 50 kilometers distance in Nwoya district the Uganda Wildlife Authority UWA is constructing 30 kilometres fences.
Bashir Hangi, the Communication Manager Uganda Wildlife Authority confirmed that there are numbers of people killed by elephants, adding that the trend is worrying.
Hangi says the deceased (Okello and Guma) will be compensated after making thorough assessment. He added that communities whose farmlands were destroyed by elephants will also be paid for the damages by UWA.
"We need access to the place where he died from, if he died within the protected areas, no compensation, but if he died outside protected areas, then UWA will compensate him."