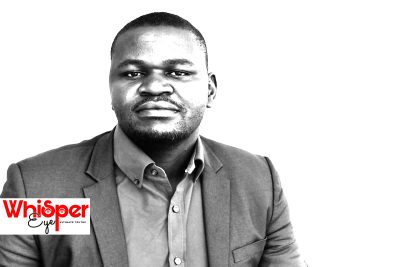 UGANDA: JACOB OULANYAH'S SON READY TO CARRY DAD MISSION.
The politicians who have the hand in Jacob Oulanyah death, please don't try the by election
As the sun goes down, on Friday, 8, 2022. Tears roll down the cheeks of tenth thousands mourners gathering in a small village Ayom-Lony, village, Lalogi sub county in Omoro district. During the burial th11 Uganda Speaker was, Francis Joel Emuna declared that Andrew Ojok Oulanyah.
OMORO-UGANDA: Muzee Nathan Okori Adiyo is continues to be in a very belligerent mood, has confiding in some people about the identities and motives of the people he believes poisoned and killed his son Jacob Oulanyah L'Okori, very illustrious and motives Speaker of th11 parliament.
Muzee Okori, who has refused to be intimidated by Uganda Police Forces Spokesman Fred Enanga who vowed to jail whoever disputes for official explanation by state that Oulanyah died of natural causes relating to cancer and multiple organs. Uganda Police Spokesman warned.
A source narrates that those who poisoned 0ulanyah are Kampala based mafia actors, but who to a very large extent recruited and worked with people very close to the late and are based in Omoro District where they used to closely work with him to popularize his politics.
At one time, Muzee Okori says Jacob Oulanyah told him when he could still talk that he had been poisoned, he believed facilitated the poisoning of his son is an influential Omoro-based politician who was being sponsored by Oulanyah arch rival for speakership in 2021.
"This key mobilizes and campaigner of the late Jacob began working toward his son's downfall and eventual death after they bitterly fell out with speaker Jacob Oulanyah. Tong ma oneko woda tong ma ka ingete.
Muzee Okori began his speech by saying the old dog died because its nose cannot smell death." Muzee Okori told mourners.
Who is who that best fits to replace the Lion Omoro icon Jacob Oulanyah?
Many right wing thinkers within the Omoro Community believed the community had an eminent potential political base that could have satirize socio-economic political development and bring on board non political divides that have the hallmark across the country.
In 1989, the Omoro communities saw good numbers of parliamentarians who were elected as National Resistance Movement NRM, which brought in the former Managing Director of Uganda British Tobacco UBT, the late Commissioner of Uganda and Ministry of Work, the late Eng. Anthony Oryang, a long time Senior Nurse Mary Oker respectively. As Omoro County MP, Gulu Municipality MP and Gulu Women MP.
IN 1960s the politics of Gulu South as it was, was dominated by Omoro west, Puranga Ogwita, the Koch community was running the form and Payira since in 1980s Omoro was coved and renamed Gulu South, from Awere bridge to Pakwach bridge.
In 1962, A.A. Ongom, who by then he was the District Commissioner DC of Kampala city, was supposed to stand against Alex Ojera. But due to political discussion of the pre independent, A.A. Ongom gave way to Ojera Alex.
And in the 1980s, during the Uganda People's Congress UPC party grassroots election that took place at Koch Ongako, the UPC then candidates were Okello Tom Lalobo, Obwoyo Laker, Dr. Otiti, Okello Agwar and Dr. Latigo.
There was a political alliance between Payira and Koch that saw Y.Y Ongwen; the former West Acholi Cooperative Union went with majority votes, although Puranga Aywee was disappointed.
However, in the 1980s Muzee Ongom his political reign was characterized by insurgency although he had good opportunity over two million population was forcefully moved to concentration camps, as result, Omoro committees suffered politically, both from within the country and those who are living in Diaspora became a target of elimination.
Thus, Hon. Ongom had a good political transition, he had planned Jacob Oulanyah and Okello Alex Bwongamoi, but he could not make it as he was waylaid and survived assassination on his way home from Kampala.
Who was Jacob Oulanyah, he came from a bald-faced background although his father Okori was Lalogi councilor. But Oulanyah managed to advocate for common man rights in terms of offering bursary to needy children across Acholi, Lango and beyond to benefit from better poor quality education of the children.
But, before the Oulanyah and A.A. Ongom advent in Omoro east political window, who are those who could have pop in political domain, Omoro was blessed with political and academic giants, were the likes of Dr. Okema Obadia former Aswa ranch, Okidi Solomon Lakoch, the former Uganda Development Secretary UDC, Laboke Isoke, the former Uganda Development Bank who a from Lalogi corner Agula, the late George Odong Lapara, the former Executive Director foreign Revenue Ministry of Finance.
Issaai Latigo, the former PS education, Dr. Cwah Uganda National Liberation Army, Dr. Onekalit, former Director of Veterinary and Fishery, the late Julius Peter Otto Lalaa and George Okuttu, the former PS finance and Deputy Secretary of  Bank of Uganda.
Now the question being raised is who is a better replacement for Jacob Oulanyah, did the former Speaker prepare a predecessor? Yes. Oulanyah has raised and protected many sons and daughters of Omoro.
Phoenician Nyeko ak Amado, the current commissioner of ministry of Health, was involved in scandal, but Oulanyah Luranga pulled him out, Okello from Adak who was accused during Kazinda scammed, he pulled him out.
The late Dr. Okwera Alphonse, the former Director of Mulago TB, the late Ambassador Julius Onen, the late Vincent Opiyo Lukone, the former PS cabinet, those are the political transition from Oulanyah.
But, now we have a new squad of politicians, the likes of Onen Labeja, Eng. Andrew Olal Obong, Eng. Odonga Terrence, and Eng. Obura Labeja. Including A. Nyeko, Francis Gimara, Seaser Lubangakene, Boris Canrac Nogm, Mark Ongom, James Latigo, and Luganya, the Omoro district Speaker, Okello Dogulius Okao, Andrew Ojok Oulanyah and Okot Abok.
However, many of them, although the Oyeng Yeng News desk do not seek their consent, but we believe that, majority of them have sympathy to mourn with Muzee Okori. So, Ojok Oulanyah is likely to have the Omoro community's blessing.