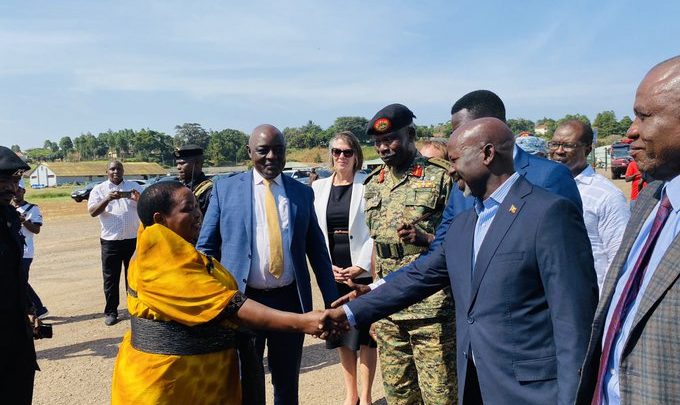 UGANDA: GEN. JOSEPH KONY'S SON PARTED -SURRENDERED TO UGANDA PEOPLE DEFENSE FORCES
What next, is Kampala regime still keeps haunting northern Uganda community?
Uganda's government must close the chapter of witch-hunting the Acholi community, blackmailing, and criticizing members of the media that they are collaborators to dyeing them media freedom.
GULU CITY-THURSDAY, August 17, 2023. Gen. Alli Kony, the top LRA rebel commander surrendered to Uganda People Defiance Forces UPDF three months ago and has been living in the outskirts of Gulu City.
Christopher Opiyo Atiker, Gulu District Chairman Today August 17, 2023, while addressing Northern Uganda Media Club NUMEC outside Gulu District Council hall told the press that he is trying to meet officials from the Ministry of Defense including UPDF top commander to prepare a reception for the former LRA returnee from Central African Republic CAR.
"I am hurrying to meet Ministry teams who came to Gulu City to prepare for the reallocation of LRA returns 8 of them had just returned from CAR, currently They are being kept in Migera Chieftaincy of Military Intelligence CMI, Gen Salim Kony and other 105 LRA who will soon arrive in the country is on the way to joining his brother Gen. Alli Kony who has been in the country for the last three months." Opiyo Atiker revealed this to the media.
When asked if Gulu City does not have a good reception to host top LRA Commanders including six LRA General who have surrendered and are now still being interrogated at the Migera CMI center?
Opiyo Atiker, the Chairman of Gulu District Local Government responded that Gulu City has good facilities and we cannot fail to get good accommodation to host them.
According to military intelligence sources, Lt. Gen. Charles Otema Awany and other UPDF generals from Acholi Sub Region met the former LRA Generals including LRA Woman returnee who is also in the rank of General in Migera CMI center early this week.
Opiyo Atiker also says six LRA including Gen. Alli who is staying at Rwot Yusuf Adek in Gulu City will join them.
But, when we contacted Rwot Adek to confirm if it's true that Gen. Alli Kony is staying with him.
Rwot Yusuf Adek did not deny it, he confirmed that he has some gust with him
"Ci dong ngo ka gin tye bota, literally so what" Rwot Adek responded before hanging his phone.
Information available to oyngyeng.com online Publications indicated that Gen Alli has disagreed with his father Joseph Kony, and upon that, he and his mother charged for Rwot Adek contact through the internet and later contacted him.
And later, Rwot Adek went and got them from the Central African Republic, sources intimated.
Gen. Alli Kony later processed the return of 81 former combatants, and a month ago Major Gen. Acaye Doctor landed at Entebbe International Airport.