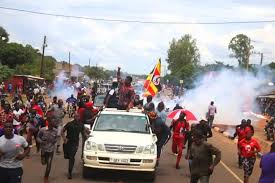 UGANDA:   ELECTION FEAVER THE DOS AND DON'TS
Uganda election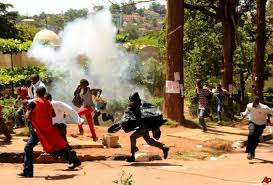 Gulu city streets awash with all the happiness and sadness of supporters and MP candidates.
PP Okin, the incumbent MP for cwah West,  Olanyah Gilbert incumbent MP for Kilak South MP, Lyandro Komakech, Okot Peter MP for Toci County,  Hilary Onek Obaloker MP for Lamwo West MP, Antony Akol MP for Kilak North, Oulanyah Jacob MP for Omoro County  and Akello Frankilne Amuru Women MP are the MP  pose to retain their parliamentary seat in the 11th parliament.
GULU CITY-UGANDA: the dos or don'ts tide race for parliamentary seat has seen many MPs from Acholi Sub Region losing their seat to a new candidates contesting to become MP
The MPs who pose to lose their parliamentary seats include Ronald Reagan Okumu, incumbent  MP for Aswa county, losing to Okello Patrick Onguti DP candidate or Christopher Kinyera an Independent candidate for Awas County.
Betty Aol Ocan the current Women MP for Gulu City, who is also Leader of Opposition in the 10th parliament, she poses to lose her seat to Jolly Okot the DP Women candidate for Gulu City.
Beatrice Anywar, the incumbent MP for Kitgum Municipality, is in the tide race neck to neck with Oryem Kicinga. Cwah East Onen Charles is on the lead beating Lamwaka Odwar.
Mpolly Lanyero  Lamwo Women MP is fighting to retain her  with Acora, Dr. Oello Lucima is poised to win Lamwo NMP seat.
Agago East Makmot Okello is to retain his seat, Agago west Odida Lowila and Rieky they are in the tide race.
Agago North, Prof. Ogenga Latigo, Moses Okot and Okettaayot running neck to neck.
Pader Woem MP she is losing to Norah Odong Vicky  or Acan Luganya.
Direct elected MP for Aruu North, Achiro Lucy she losing to Santa Okot the former Women MP for Pader district.
Oodonga Otto incumbent MP is losing hi9s seat to Komakech .
Omoro, Jacob Olanya is retaining his seat, although Eng. Odonga Terrance is also fighting to beat him. Catharine Lamwaka, the incumbent MP for Omoro district, retiming her parliamentary seat although Betty Layika she determine to beat her.
Gulu East, Carcer Lubangakene is winning, Gulu West Lyandro is winning, Nwoya West Tony Awany would be the next MP for Nwoya East the Incumbent is losing to Okello Geoffrey .
Kilak South, Gilbert Olanya the incumbent MP is winning, Amuru North Akol is is facing to opponents that is likely to beat him, Ocan and Christopher Ojera