UGANDA: DEMOCRATIC PARTY HOLD DELEGATE CONFERENCE IN GULU
I cannot join Kadongo Kamu person who is blatant in discipline, this cannot be accepted, Norbert Mao
Norbert Mao President General of Democratic Party went an oppose during DP delegate Conference,the three days delegate conference that took place at Sir Samuel Baker in Gulu City on Saturday, September 19-20, 2020.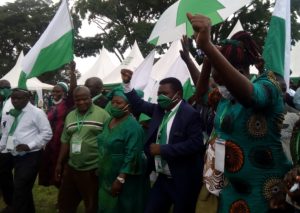 GULU CITY:Norbert Mao declared his intention for standing for president in 2021, Uganda Presidential polls schedule to to be held  in February next year, says Democratic Party is one the oldest political party in the Uganda cannot be on looker  in Uganda politics..
"D.P is a real political party, it cannot be sold. D P is Uganda in-dependable party."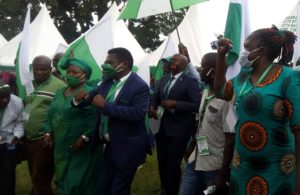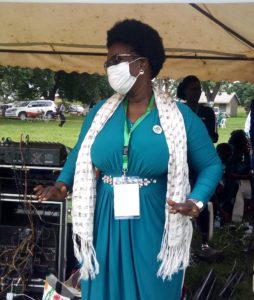 The Democratic Party Opposition Party Norbert Mao who went an oppose introduce Mukasa Mabike as his Deputy President, who also was elected an oppose that he is capable to steer the party even if he is not around."Even if I die today,Mukasa Mabike can now replace me."  Mao said.
Mao warns that let President Museveni be the last Uganda President to walk on the blood of people when he is going to swear in as president.let DP no be like National Resistance Movement ruling party, I am not elected to be liquidated. Mao warns.
Adding that this what DP means, When DP i licking.then others parties house is on fire.
Ugandans now know who killed people in Lwuero,who killed people in Teso Eastern Region, who killed people in Northern Uganda.
Oyeng Yeng.com online will bring for their reader full story in the nextedition
I have come to Gulu City for the Democratic Party delegate conference which is scheduled on Saturday, September 19, 2020. Unfortunately, the delegates' numbers have been cut to 700 by the National Resistance Movement NRM party.
Democratic Party is not able to hold a scientific election due to heavy finances compared to the NRM ruling party. The Uganda Police Forces had rejected our request to have 3,000 numbers of delegates and even when we ask them to reduce the number to 1,000 delegates, they refused.
 A quite lady beautiful today match into the office of Northern Uganda Media Club, to talk to the members of the media about her engagement with the Democratic Party.  Journalists instead of giving her space, instead they turned to admire her.
Indeed Princes Linda Oceng her character cut across the region, for those who do not have time to chat with her, she a lady of many hats.
When she was in Gulu District around 2007-2008, she joined Acholi "Ker Kwaro" to practice Acholi traditional dances that includes Laraka raka courtship dance, Bwala royal dance, Apiti woman dance and Acut also royal dance.
she is not a proud woman little is known about her outside her family member and her associate, but a good mentor to most aspirants lady, unlike Acholi sons and daughters who grew up outside Uganda, to her she is down to earth for her society Acholi.
Princes Linda Ochieng, daughter of the late Daudi Oceng the former Deputy Finance Ministry in Kabaka King Edward Mutesa Buganda, former Member of Parliament of Metina under in Milton Apollo Obote I Uganda People Congress (UPC) government is standing for Deputy Woman Leader Kampala Region 2020-2025.
"I am standing for Councillor V in Makindy West in the Kampala area, I want to represent the people who are vulnerable, Am for those people who don't have clean water tap, in the 21 Century how can people live a destitute life in Kampala City." Linda Ochieng urged.
Princes Linda begs the people that she did not tend to be a politician, but to be a leader when you give me the votes she will provide good services to the community.
Ms. Linda Ocheing appeals to the people of Makindy West to vote for her base on a past record of her father the late Daudi Oceng who served the King Edward Mutesa diligently until his death in 1966.
"I am the daughter of Daudi Oceng, when my dead die in 1966 I was only three and a half, the language I grew up knowing is Muganda and Jaluo." she claimed.
Ms. Linda Ocheing says they were forced to flee the then President Indi Amin in The 1970s when her mother was wanted by Amin's solder because her late Daudi Occng had accused the then Uganda Army Major Gen. Amin for Gold deal together with President Obote.
When we leaf Uganda to Kenya with my Emma Namuli, I was still in Primary, and later after my secondary education, she perused BA in Com. Form the University of Nairobi and later she measures International Diplomacy.
Later she worked as Administrator Manager with Northern Uganda Malaria Consortium from 2007 to 2008, when she later joined the Uganda Marie Stop USAID project.
Princes Linda Ochieng loves her motherland Northern Uganda, the fact that she will not always miss coming to Gulu City. When asked if she enjoys visiting Gulu City for the first time.
"This is my home, I always paid visitation to Gulu City as part of my homage," Linda claimed.