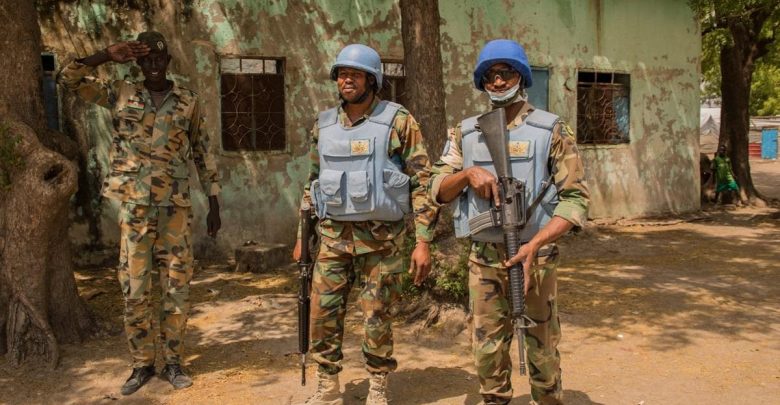 UGANDA: ANOTHER  ASSASINATION  IN SOUTH SUDAN,LT.GEN PETER DOR MAANJUR, SSPDT INSPECTOR GENERAL ASSASINATED.
Assassinations' in South Sudan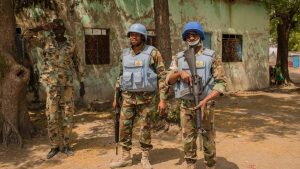 As Gen. Katumba Wamala survived attempt assassination in Kampala fourth night ago, Lt Gen. Peter Dor MAANUR, the allay of Gen Riek Machar SSPLA'O the SSPDT Inspector General of South Sudan was short dearth by his bodyguard, inside Military headquarter of in Juba  military base in Juba Capital.
SOUTH SUDAN-JUBA  "The press release by Maj. Gen. Lul Ruai Kaang (pse'ETH) The Drector Media  and press of the SSPDF: Spokesman read."
"The SSPDF, leadership would like to inform own rank and file and the people of South Sudan that there was shooting between two servicemen, Lt. Gen. Peter Maanjur, SSPDF Inspector General and his bodyguard 2end Lt. Gatlunk. Rick. Both treatment sustained none life threatening gunshot wounds and are currently recieving treatment at Juba military Hospital, reason for shooting's yet to be established."
Military intelligence within South Sudan arms forces reveals that  there is planned military purging  order by President of South Sudan Salver  Kiir  using the Nuer tribe against one another, source disclosed.
"There is one General of Nuer tribe who has been all along in the side of Salver Kiir SPLA who is is now being used to eliminate Nuer General inside the ruling joint government." Sources who asked to remain an name says.
The Nuer tribe is the second largest tribe in South Sudan who belong to the Vice President, Dr. Rick Marchar and Dinka who is a  tribemate of President  Salver Kiir.
Source added that what is happening in South Sudan military circle, there is a General who is Nuer by tribe, who is being used to alienates his tribemate, especially the general who are ally to Vice President Rick Machar.
Okot Mike a residence of Juba City in South Sudan also says and supported the allegation the purging is being done with the instruction of the president, sources added.
Without naming the Nuer General who is behind the killing, many bodyguards have been killed following the killing of General Peter Dor.
Is this the beginning of another civil unrest?  political pundit in the Great Lakes Region ask this question in regards the currelt military shootout inside Juba military barrack.
The military shootout since December, 2013 was purely the new congests of Dinka tribe, under the order military kin pin of Kampala regime.
In 1994, when Gen Pual Kagame took over power in  Kigali, the former the Editor of defunct Shariat Newspaper Juuko name Kigali as the Uganda 40's  district, he was arrested and killed in cold blood, by the time SOLA/M took power in 2005, Juba became the 50 district of Uganda, under rule of Kampala regime.
During the 2020.2021 Uganda Presidential and Parliamentary January 15 polls, one of the National Resistance Movement cadre recruited 6,000 former Lord's Resistance Army (LRA), meant to fight Cattle rustler in Karamojong region in Eastern Uganda.
According to an inside source who asked not to be name for security fear, mooted to Oyeng Yeng News desk, former LRA commander Con. Onen Kamdulu who under military in communicador on trumped charges of defilement, was released on the promised  to support reentry South Sudan.
But, first he has to unearth guns which was bury the war Lord Joseph Kony which believed to be in Karamojong Sub Region, impeccable source urged.