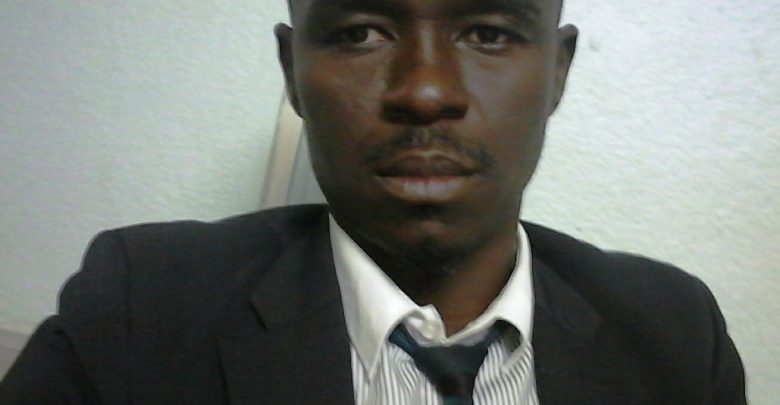 Akumu Grace Odoch, a 37 years old, sign language trainer says, "Today, I am
very happy to be trained in disarming disinformation and how to communicate
with the deaf using multimedia. This training will change my course of life".
Tears rolled down the cheek of the deaf interpreters in Gulu as they gain
knowledge on disarming disinformation
GULU CITY-FRIDAY, July 28, 2023. There was jubilation and dance at Northern
Uganda Media Club NUMEC at 3.00 PM. The Deaf interpreters and Radio
presenters concluded five days of training on disarming disinformation among the
deaf and hard-to-hearing community through the use of sign language.
Willy Chowoo, a Uganda Journalist based in Gulu and the Founder of CT Media
Uganda, won USD4,000 $ grants from International Center for Journalists under
the theme, "Disarming dis-information grants" to Train 11 Sign Languages
Interpreters and 6 Radio Journalists on disinformation debunking. They trained on
how to use smartphones to produce multimedia content that counters the spread of
disinformation among the deaf community.
Chowoo is the first Uganda Journalist to win such a grant from ICFJ
Chowoo says the 17 participants were trained on how to use Smartphones to
produce multimedia content to communicate with the deaf and hard-to-learning
people.
"Firstly, these people learned the technique of sign language recording and sharing
with video, secondly, they learned how to verify information, fake news using
digital tools, so the entire process, "we trained them to fight the spread of
disinformation among the disabled community, the deaf who do not have hearing
communication." Chowoo narrates.
The grant covers three months Program which includes five days of training and
the second phase is two months which will cover mentorship, to train them to
become Trainers of Trainees (ToT).
"We want to build a network of community Fact-Checkers. We are bridging the
gaps of visual information, by bringing these people here, we are bridging the gaps
with the disabled community, there are people who cannot hear, but they are
productive to this country, and some of them have big farms, but they are not
included in the digital transformation", Chowoo notes.
The participants shall go into the community to train the immediate members of
the families where people with hearing difficulties are living on how to spot and
counter disinformation among the deaf people in the community
"We want this network to grow from the trainees to other members of the
community especially where there are deaf and hard-to-hearing people are living
because they immediate members of the family", Chowoo notes.
Akumu Grace Odoch, one of the participants and a Sign Language Interpreter
shares her experience after the training, "Now I know how to use google internet
and Twitter, how to get fake news using digital tools, and I will the skills to help
stop the spread of disinformation among the deaf community".
Simon Kakaum, a Radio presenter and a talk show host at MEGA 103 FM based in
Gulu City, says that the training has made them able to understand the concept of
disinformation, misinformation, and multi-information ."I believe that any of us
will have time to fight misinformation".
Erick Otober, who is also one of the leaners and a teacher for Sign Language
Interpretation says the skills, knowledge, and information they have got from the
training about fact-checking will help bridge the gap in digital inclusion, especially
for the deaf and hard-to-hearing people in society. "Now nothing is impossible
when we are together united and fight the spread of disinformation in our society"
Dominic Ochen, the Board Member at Gulu Disabled Persons Union and who
doubles as Acting Chairperson for Gulu District Deaf Association says that people
with hearing impairment suffered during COVID-19 with misinformation and
disinformation associated with the Covid-19.
Ochen narrates, "There was a lady with hearing impairment in Agago district, East
Acholi who lost her life because as police were announcing the lockdown, people
were not allowed to move, but that woman was moving, police were stopping her,
but she could not understand them she was shot and died."
Ochen appealed to the owner of Radio to allow the sign language to be part of the
news reading. "Sometimes they called us for training, but no interpreter, both even
at school and on Television and we have fake things on social media, and when
they are making announcement on the radio, the deaf cannot hear".
.
Ochen appealed to the Ministry of Health to train sign language interpreters and
deployed them at different health units in the country, he argues that part of his
work as pastor, they have a project to change Bible into sign language, says is the
project that is ongoing.
He notes that most of the deaf who fall victim to rape cases and defilement face a
lot of challenges in both the high court and when they reported their cases to the
police station because there are no sign Language interpreters to help them.
Gulu  District Councilor five for Persons with Disabilities in the local government
Lakwoneyero Denis Ocen praised participants and said they have become the
doctor of ignorance, "many people with disabilities do not know how to google,
but you are now a master of Google. Twitters and to counter fake disinformation."