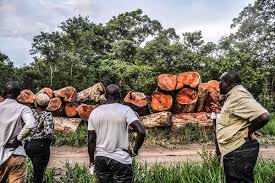 UGANDA:EXCLUSIVE INTERVIEW WITH PALARO LC III, DAVID NGOLE ON ENVIRONMENT DESTRUCTION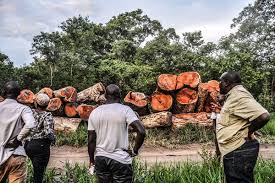 Gulu, UGANDA: Exclusives interview with Palaro LC III, David Ngole on Environment Destruction
Palaro Sub-County LC 111 Chairperson Hon David Ngole has been thorn into the
fight for Tree cutting in Acholi Sub-Region. However, David Ngole also cries
foul. The war on our environment has now been turn academic, leaving community
at the grassroots to turn against politicians and scholars.
Question, you have been blame for the massive tree cutting
in Palaro Sub-County, in Gulu district which used to be one of biggest forest
in Acholi Sub Region. 6 million forests in the country has been cut down, and
Acholi Sub Region according to environmental experts say 1millon tree has been
cut, what is your takes?
Ans. David Ngole. I think for me as the Chairman Local
Council III for Palaro Sub-County I am being blame alone for nothings. A case
in point is on the environmental degradation issues, President Museveni is to
be blame, Hon Ojara Martin Mapenduzi the Gulu District LC V Chairman is to
blame, and Palaro Sub County Local Council David Ngole is to be blame too.
Because this world if you are to succeed you need good approach, but
slapping  suspects and again turning to him that you need answer. Now it
is only I and the people Palaro are being blame for massive trees cutting.
Three months ago 69 people in Palaro Sub-County has been arrest and many
people are on the run. However, the communities are saying instead of arresting
them, they should be sensitized.
If we are to stop trees cutting, community should be asked why they are
engage in trees cutting. The community on the ground knows what is good and
what is bad for them.
Question; what should have been done which is not
 being done?
Ans; Instead of blaming me, let the task forces be formed at the grassroots
level, and should comprise of about 50 people should be recruited as task force
to stop environmental destruction especially tree cutting.
What is happens as community sell Acers to this Buganda, or Banykole from
South-Western Uganda. The community get only 4 percent of the proceed from the
trees they sell to charcoal burners.
The people who cut tress are from other region, those burns the charcoal are
Buganda, then came to even loader and transporters are from South-Western. And
yet community are selling their tree cheaply
Question; what motivate the people to sell their trees to
those people instead for them engaging in charcoal business?
Ans; our people down at the grassroots are ignorance, for
us the leaders in community we can only learnt that so and so has sold his
trees when he is drinking heavily, or when there is chaos in the home. The
wives begin to complain and fight ensures, that is the times when we can learn
that the trees have been sold.
My problem is now with the vehicles moving at night, because we cannot stop
them, if Lorrie's struck moves during the day I could have stops them with my
Local Councils 1, we need law reinforcement
Three days ago I have planted 30,000 acres of Tick seedlings, Pine seedlings
and Eucalyptus seedlings; I want to be a role model in the community to emulate
from me how to fight environmental destruction"
 74 years old, Santina Abwor, mother 6 children and over 30 ground
children although she live in Palaro Sub County. She did not agree to sell her
land.
Abwor says land or trees should not be for sales, "For us in Palaro Sub
County we value trees spices like Shea nut, we used it when we extract the oil
from shear nut. In the form of shear butter, we sell it at high price then
later the proceed can be used to pay school fees for our children." Abwor
argued.
Abwor blame those who are selling or hiring trees for just peanut, trees can
be use for cocking and building material, she noted.