UGANDA: APAA BOARDER OPENING ILLEGAL-PARLIAMENT
That the Amuru District and Acholi didn't not participate in border reopening that took place in 2015 but Adjumani participated and Amuru rejected the outcome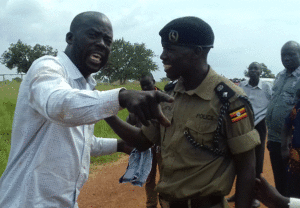 The select committee on Apaa shall report to the Parliament today on their findings.
KAMPALA-UGANDA: In 2002 the then Mike Ocula was the MP for Kilak County in 8 parlament that instead went ahead to organised for dezzeting Apaa to be Wildlife Game reserve, because he sees that Apaa village is in Pabbo Sub County.
Now Mike Ocula has been awarded Deputy Ambassidor to Egype while Apaa land conflict has caused so may lives.
Here is the summary of the report;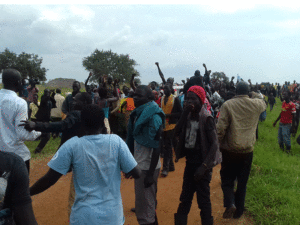 1. That people existed in Apaa before Parliament Gazzeted Apaa as wildlife Reserve in 2002 and finally 2011 and the figures are 2002 census 1,929 and 2014 census 11,392 .
2. That Gazzeting Apaa as Wildlife Reserve took place in 2002 when the occupants of Apaa were in IDP camp in Pabo.
3. That real operationalisation of resolution of Parliament took place in 2011 when the Ministry published the instrument and gazzeted the instrument .
4. That people who were occupying the land before 2011 are bonafide owners of the land and not encroachers of the land.
5. That the conflicts in Apaa is categorized into 3.
a) Conflict between UWA and community of Apaa arising from Gazzeting Apaa as Wildlife Reserve.
b) Border conflict between Adjumani district and Amuru District arising from reopening border in the present of Adjumani District team only.
c) Conflict over land which is out of Wildlife Reserve arising from Madi claiming that Acholi people own chunks of land and they should relinquish Juka C land for Madi.
6. That there is organized militia that are assisted by UPDF to attack people of Apaa.
7. That Madi are facilitated by politicians of Adjumani with Iron sheets, posho, beans and other equipments to grab land from Acholi people.
8. That there has been violence in Apaa which led to deaths, body injuries, Burning of houses and destruction of property.
9. That despite the struggle by Acholi to get justice, 2 cases have been pending and even court injunctions are never respected by Adjumani District and government.
10. That the only Health center 11 which was to serve the community of Apaa was closed by Adjumani District in 2017 and denying people their rights to Health.
11. That politicians from Adjumani stopped religious leaders and cultural leaders from meeting their counter parts from Acholi.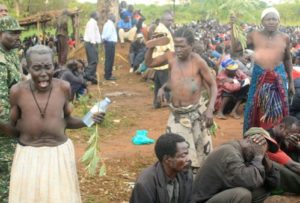 There are committee observations that are also important;
1. That the Amuru District and Acholi didn't not participate in border reopening that took place in 2015 but Adjumani participated and Amuru rejected the outcome. Page 13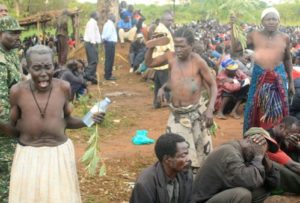 2. The committee noted lack of satisfactory technical and scientific explanations about sources of rivers that were used to plot the coordinates by the officials of the Ministry of land since they didn't go to the sources of the river Choro and Ceri. Page 14.
3. That there is systematic form of organised militia to cause insecurity or sow mayhem with sole purpose of displacing Acholi people and grab land.page 16.
4. That denying the elected leaders access to their constituents violated rights of the people they represent. Page 20.
5. That since the evictions had been halted, the Health center should have remained operational to enable the people access health services which are a basic rights. Page 19.
6. That court cases have taken long page 20.
7. That there was settlement in Apaa prior to gazetting in 2011. The people ought to be protected in accordance with the law Art 26(2) (a) and (b) of the constitution of Uganda if government want to take their land.
Areas of disagreement with the committee;
1. The committee repeated the same mistake that was done by Ministry of land:
1. They went ahead to plot coirdinates without reaching sources of river choro and Ceri.page 27.
2. Recomending Acholi to accept the boundary despite the fact that reopening took place with Adjumani District only and without following descriptions in the 1962 constitution. Page 31 recommendation number 3
3. Recommending for provisions of legal framework for land ownership in Zoka C when Acholi land is governed under customary land ownership.
4. Failure to recommend for opening of the Health center for Apaa people to get health services which is their rights
5. Failure to recommend for Apaa people to have access to their leaders therefore road blocks should be removed from Apaa.
6. Recommendation for court to conclude the court cases.
7. Recommendation for reopening of the border between Adjumani and Amuru which was
one time ruled by the Speaker.
8. Freedom for people of Apaa to register as voters in Uganda. They were blocked from registration for voters.
9. Failure to recommend for compensation of those who died in Apaa, injured and those who lost their property.
10. Failure of comittee to recommend for those who came with new iron sheets build on Acholi homes to leave immediately.
11. Failure to recommend that all activities after court injunction of 2012 was illegal since there was court injunction in place.
Recommendations that are acceptable;
1. Government should stay the plans to relocate or evict people from Apaa. The proposal of government to the earlier committee to degazzete 25 sq Kms should be reviewed to ensure adequate land to accommodate the community needs.
6. That investigations be carried out to identify individuals that participated in the crimes and lawlessness during the inter tribal clashes.
7. Government investigates and apprehends individuals in security agencies who were allegedly conniving and abbetting illegal lumbering and charcoal burning which is fueling the social economic facets of the conflicts in Apaa.
NOTE: